The arrival of a baby is a real revolution in the house and if it is the first (first child, first grandchild, first nephew, first everything ...) much more. We can be sure that we will miss nothing and that a baby is always the center of attention.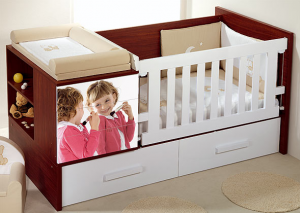 The room is personalized to the maximum, with everything you need and much more, but now you can take a step further: customize the furniture with photographs.
About us Children's lark allows the possibility of stamping photographs in cupboards, cots, desks, etc ... you just have to indicate the furniture and send the chosen photograph by mail and a certain period of time they will send the furniture to your home or you can also customize them at the time of purchase , as long as you have a photo at hand.
Further information: Lark
Via: Purchase