At the time of decorating the walls of our house we have the typical option of buying those paintings that we have liked or making use of photos that we have made at some point in our life, but giving it a more professional style and converting a simple image into All a work of art. This is what the Picmyart portal offers us, a new and original way to decorate your home with photos of you customized by you that you can print on canvas. Once printed, they send it home and we just need to find the right place to place it
You can create your picmyart by means of the combination of photos, textures and colors that will make our image a unique and unrepeatable picture that will surely attract the attention of all our acquaintances.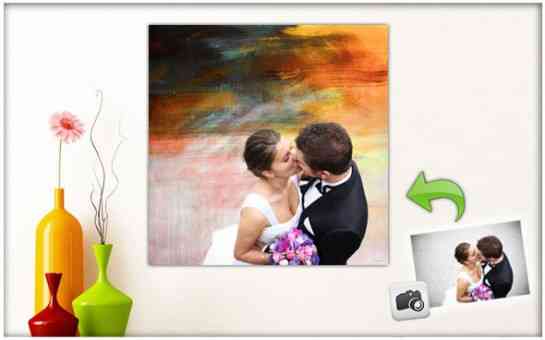 The way to work with them is really simple and very professional. Once we have chosen the image that we want to customize to print it on a canvas, we will upload it through its website so that its designers can retouch it and in this way we can customize it. This process usually takes at most three days and we will receive an email with a link to the photo ready to be customized.
Once we have received the image, we can apply to the image a background among the more 100 hand painted textures that we will have in the application, besides being able to change the color, rotate the background and use some of the magical effects that we will have.
But Picmyart also allows the possibility of personalizing the same photo several times, in this way family, friends or any other person can make a completely different canvas, and even better, without any extra cost.
Social networks are also part of this world, since we can share our created works in them so that they can be contemplated by the rest of users.
It's fashionable! Decorating with personal photos is the new trend to not have the same pictures as everyone and remember a nice moment of your life. A work of art where fantasy and reality, photo and texture merge to give life to your memories. Without a doubt, you will be the envy of your family and friends. Do you dare to design your picmyart?