The sun, the sea, the waves ... Who would not like to have the beach in their own garden to enjoy it exclusively? While this is quite unlikely, there is an idea that is possible: the sand pools. Having one in your own home can be great, do not you think? If it is not exactly the same as the beach, the effect is quite similar, with the obvious limitations. Do you want to discover how these types of pools are? Keep reading!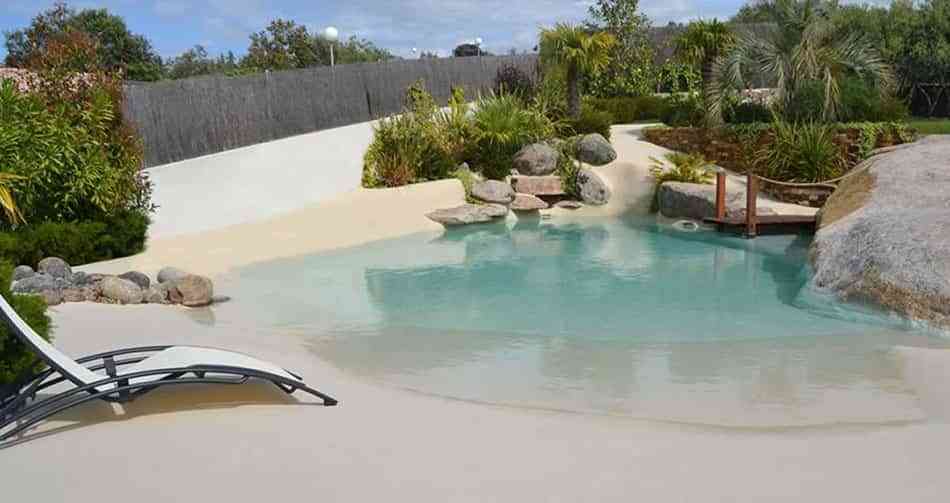 A new concept of swimming pools is beginning to become popular for both communities and private homes. It's about the sand pools, which try to resemble Small beaches where you can enjoy the bath experience differently. Can you imagine how relaxing it can be to enjoy your own private beach at home?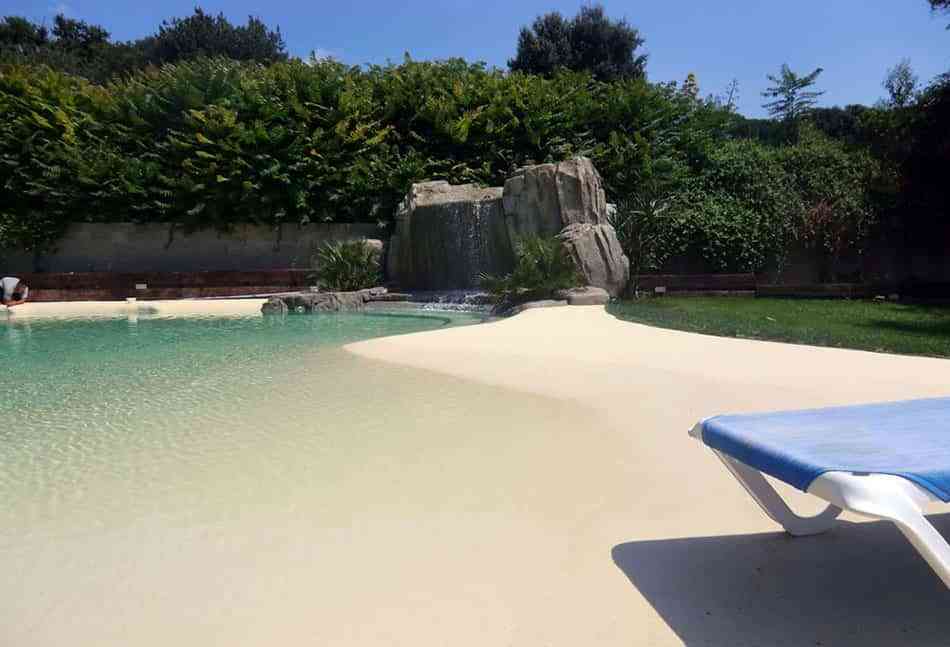 Well, that's what these modern pools bring. The environment of a natural beach, saving the distances imposed by nature itself and the concept of domestic space. The result is pools of great beauty that, although before they were reserved for hotels and luxury establishments, today they are increasingly being built in private homes and gardens.
Sand pools to your liking
There are many factors that determine the design and design of a sand pool. First, the size of the garden or the space in which the pool will be built. Depending on the square meters available the pool (and therefore the resulting beach) will be more or less wide.
However, one of the characteristics that define this type of sand pool is that They are totally customizable. You can choose, in addition to the size, the shape, the depth you want it to have, the slope, etc.
They are usually pools with sinuous and rounded shapes, Nothing squared, as they try to look as natural as possible.
How sand pools are built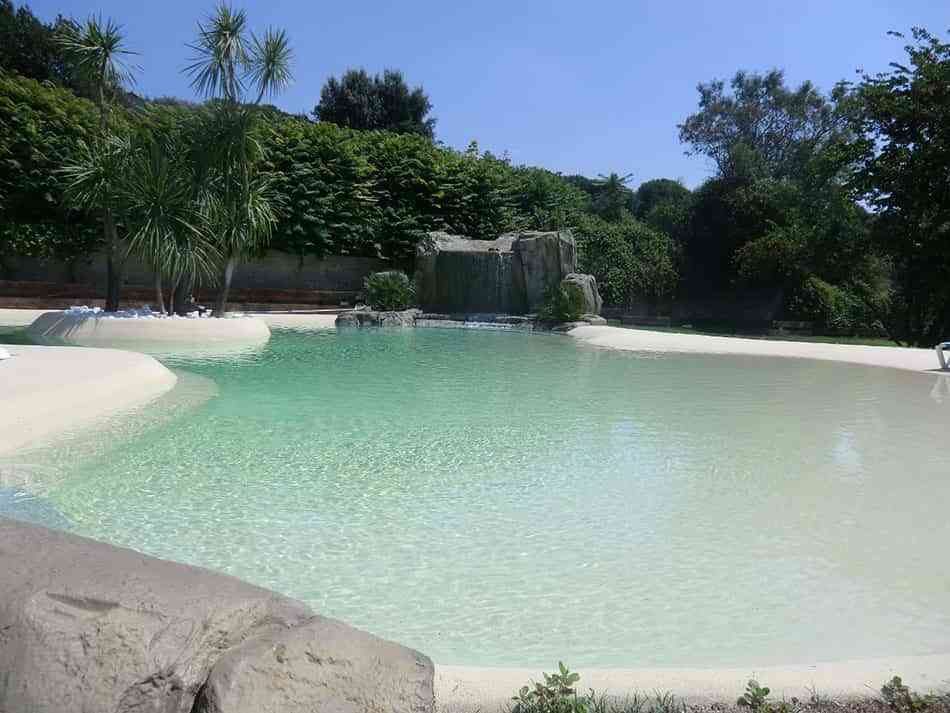 This type of pools have a concrete support capable of adapting to any shape and size you want to achieve. It is a material totally resistant and durable which, in addition, is totally waterproof so you avoid water leaks.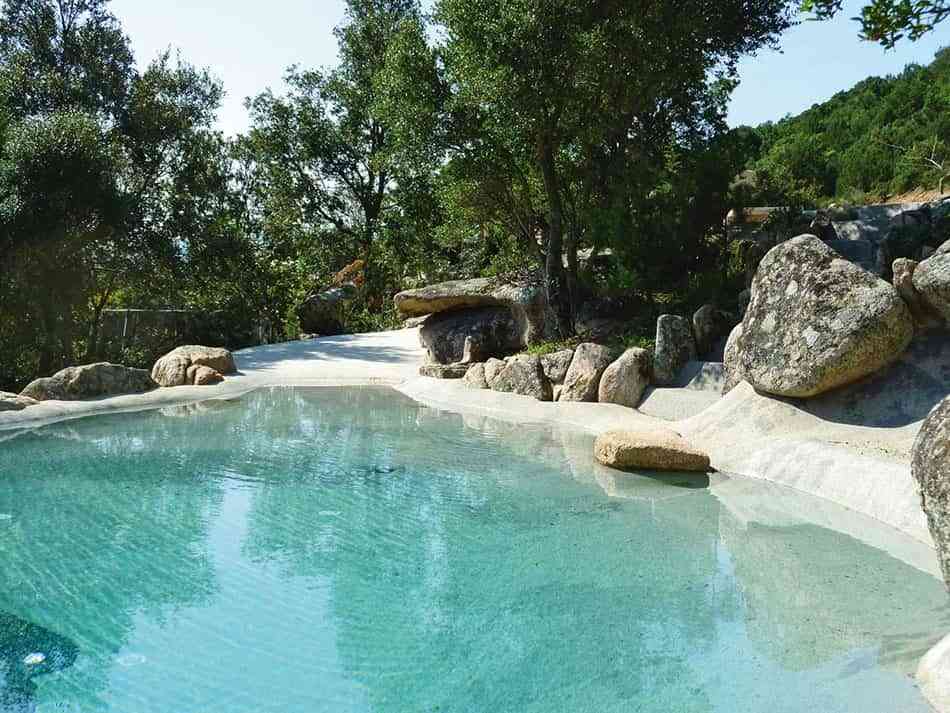 Then the concrete is coated with a special sand (in fact it is several layers of compacted sand) to get a soft and natural, non-slip surface both dry and wet, and do not get too hot with the sun. The pool is completed with a special landscaping which may include rocks, wild vegetation, small waterfalls ... Everything depends on the space and preferences of each one.
A whole world of advantages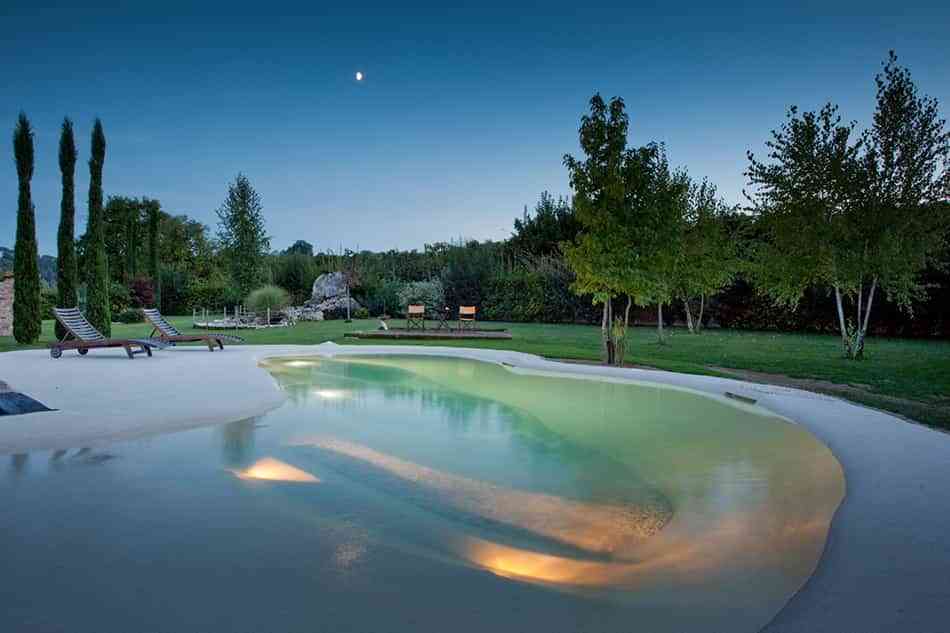 Although the criteria for choosing one of these wonderful pools of sand is almost totally aesthetic, they have other advantages over traditional swimming pools that can tip the balance towards them when deciding on one or the other model.
One of the pros that I find most interesting is that they are safer if children or elderly people live at home. The fact of having a progressive access, as if it were a real beach, gives them a great space for children to play safely. Of course, it goes without saying that the little ones in the house must always be watched by a responsible adult when they are near a swimming pool.
El soft ramp access of sand pools It is also easier and more comfortable for the elderly, who can take a refreshing bath whenever they wish, without dangerous stairs to go down and up.
Keys to good maintenance
One of the advantages of these types of pools that try to look like the beach is that they need the same maintenance as traditional pools. You can clean and disinfect the water with a chemical chlorine system, or you can bet on the saline chlorination, a more natural system with many advantages.
The shape, material and design of your pool (sand, tile, overflow, etc.) is not a factor that has any influence on the system to keep it clean and ready for the bathroom. As for the cleaning of the outside area of ​​sand can be performed without problems with water under pressure.
Another important factor to keep in mind is that the sand pools are able to withstand the inclemencies of weather and atmospheric agents like any other pool material.
They are even designed so that you do not have to cover them in winter, since decorate your garden in a natural way You just have to worry about making the water a basic maintenance. Also, in case you want to heat them and install a system to heat the water you will not have any problem to do so.