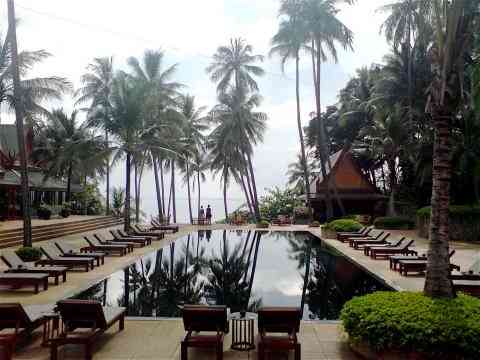 Summer has begun and the luckiest are bathing in the pool. When considering the design and construction of a pool in our garden, many concerns arise: prefabricated or "in situ" swimming pool, overflow pools ideal for sloping areas that visually connect with the landscape or sea water, naturalized pools with aquatic plants, minimalist pools, pools with organic forms, square, rectangular or round pools ... in short there are many options for all tastes and colors ... colors! Yes, and often we forget the importance of choosing the type of finish that will give us a type of water color in each case, making our pool unique and offering different effects, therefore,
When you plan to make a pool do not lose sight of the importance of color.
Dark colors, perfect for contemporary and minimalist pools, you will get the water temperature rise and a dream of reflections of the surrounding landscape.
Colors whites and creams, are the tones that you should choose if you are looking for peaceful sensations with a touch of elegance, beach type. Perfect choice for both classic and modern designs. The color of the water acquires a lot of transparency. Choose it if you want to have a pool with Caribbean airs.
Green and ocher colors, for the most natural ones, the tones provided by the green backgrounds recreate the natural waters and achieve very relaxing effects.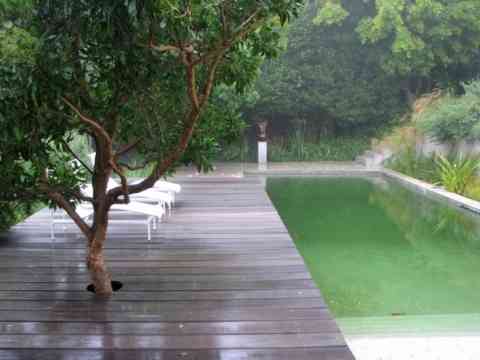 Vivid colors, if you are one of those who take risks do not hesitate to get a bold effect in reds, garnets, electric blues, yellows ... surprising!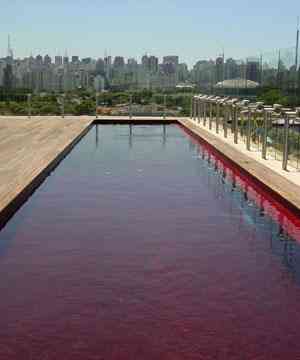 Patchwork colors, to spend hours looking at the background decide on a background in various shades.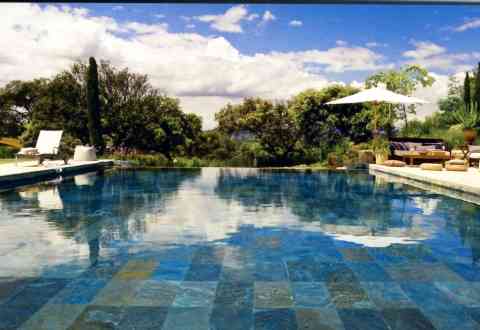 Gradient colors, especially flattering in pools with various depths, will help you achieve effects of great depth.
Collaboration: The green room