There are many who dream of having the possibility of enjoying a pool in their house to be able to cool off on days when the heat is raging. When we talk about swimming pools, everyone comes to mind those that are built with bricks and cement, pools of a lifetime but not always possible to build at home. In recent years, prefabricated pools They have gained a lot in popularity, swimming pools that are already built and that you just have to place in the garden or patio area where we want to enjoy it. But why this increase in the use of these types of pools? There are many qualities that have made this possible. Let's see some of the most important ones below.
Pools of different models
One of the main characteristics of prefabricated pools is the great variety of models that we can find ready to be installed. In this way, we can find the classic rectangular pools of different sizes and depths. But in addition to this type of classic models, we can get to find other more daring designs.
Ease of installation
When someone builds a house from scratch, he does not mind putting machinery and personnel in charge of building the pool, but in the case of having it done, what is sought is simplicity and speed. In this sense, prefabricated pools offer all this. You just have to have prepared the area where we want to locate forgetting about long days of masonry. In a few days we can have the pool ready to be used. And best of all, if we want to change it at some point, we can do it without a problem.
To everything said so far, we must add that they are perfect to install in any kind of complicated terrain, gardens, patios and even inside the house.
Energy saving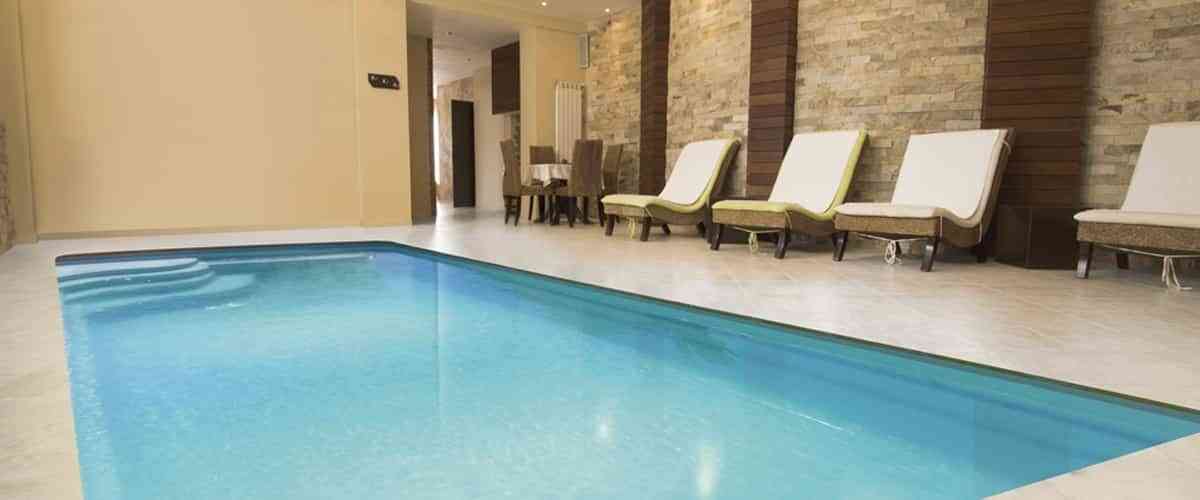 One of the characteristics that few people know about this type of prefabricated swimming pool, and that is usually very appreciated, is that The material used for its manufacture offers good insulating properties. In this way, it is possible to take advantage of the pool efficiently without having to heat it for long periods.
More economical than construction
Getting the best possible price is something that everyone looks for when they decide to build a pool. In this sense, the prefabricated They tend to be cheaper because it requires much less work and materials than construction.
Here it is important to emphasize that because they are cheaper, it does not mean that they are of lower quality, maybe they may even offer a better result, since Being built in a single piece, we make sure that there are no water leaks. Polyester, material used for its manufacture, has been characterized as a lightweight but very resistant material.
So you know, if you are thinking of installing a pool in your patio or garden, perhaps the prefabricated pools may be the best solution to enjoy a refreshing swim during the summer months.