Using plants as a decorative object by preference is not a trend for anything modern, from the very beginning of human civilization, man was astonished at the possibility of propitiating the circumstances that generate the lives of these amazing beings, directly responsible for our existence and the fundamental pillar of the planet we call earth.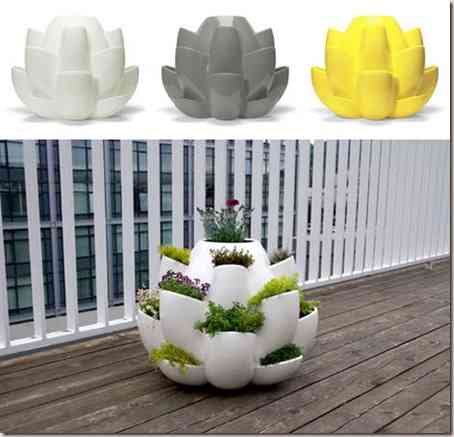 This is how the trends avant-garde and modern spaces, try to continue with a practice that becomes essential for those who truly love gardening, and they refuse to conceptually imagine a vital space without their presence, for that reason we will highlight the possibilities of implementing these living beings in places of a high avant-garde as well as spaces of refined forms and contemporary conceptions.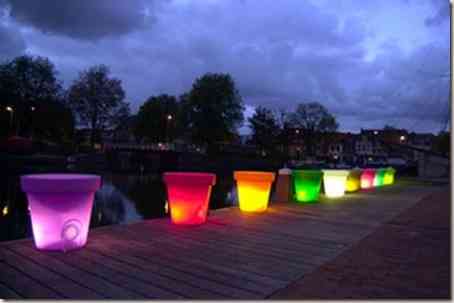 The creators of the Estonian art academy, they know very well the needs of interaction between plant species and modern spaces, that is why they made these incredible tetris-shaped pots, undoubtedly a combination that will help designers to define spaces shared between the passion of gardening, the avant-garde and artistic styles of a representative nature.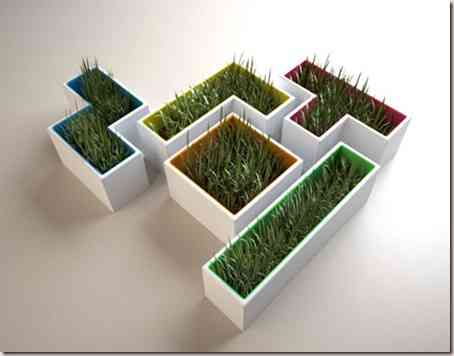 But if you feel that not only do you require a novel disposition but you are looking for benefits that give you a differential in the task of your care, the Watering pots "Intravenous", can be a practical solution, since they have a highly decorative and attractive profile for its particular conformation which simulates a human probe through which doctors usually assist us through which our plant will be fed with a drip procedure.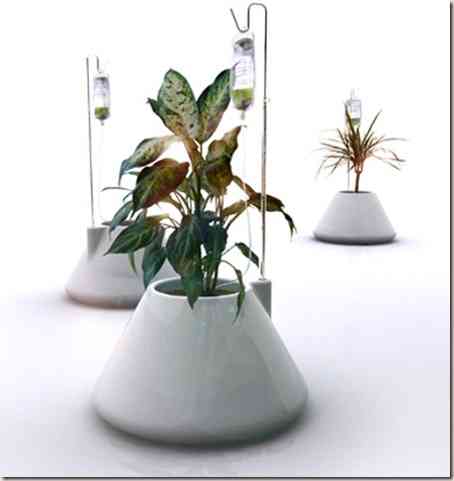 Boskke on the other hand it is generated from the concept of not having enough space for our plants and proposes that they are presented hanging in inverted form, transforming a simple pot into a highly decorative object, while in small spaces, or sites how our kitchen It's a great concept to have herbs and plants.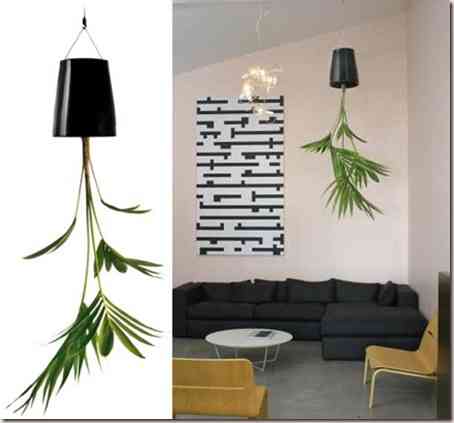 Although if we do not have generous spaces, the solutions are very varied, the models designed by Michael Hilgers are a clear example, which shows how ideal for balconies, preventing masks from becoming a problem not only by occupying space, but before the accidental fall, which would mean a real problem for pedestrians.