Climbing plants give life and color to the terraces and gardens. They turn into fantastic vegetal mantles that isolate from noise and heat. They are very grateful and do not require much care, but not all require the same attention. Here we show some exuberant varieties with beautiful flowers to choose from.
Climbing plants or vines?
You must differentiate between climbing plants and vines. The first ones are very simple They have tendrils or suckers that allows you to hold onto the surfaces and develop (aerial roots) on their own. The second ones need support or support to roll up, well a trunk, post ... They can also be oriented by means of restraints (wires, nets, flanges) that serve as a guide. Both species are of one great exuberance and leafiness.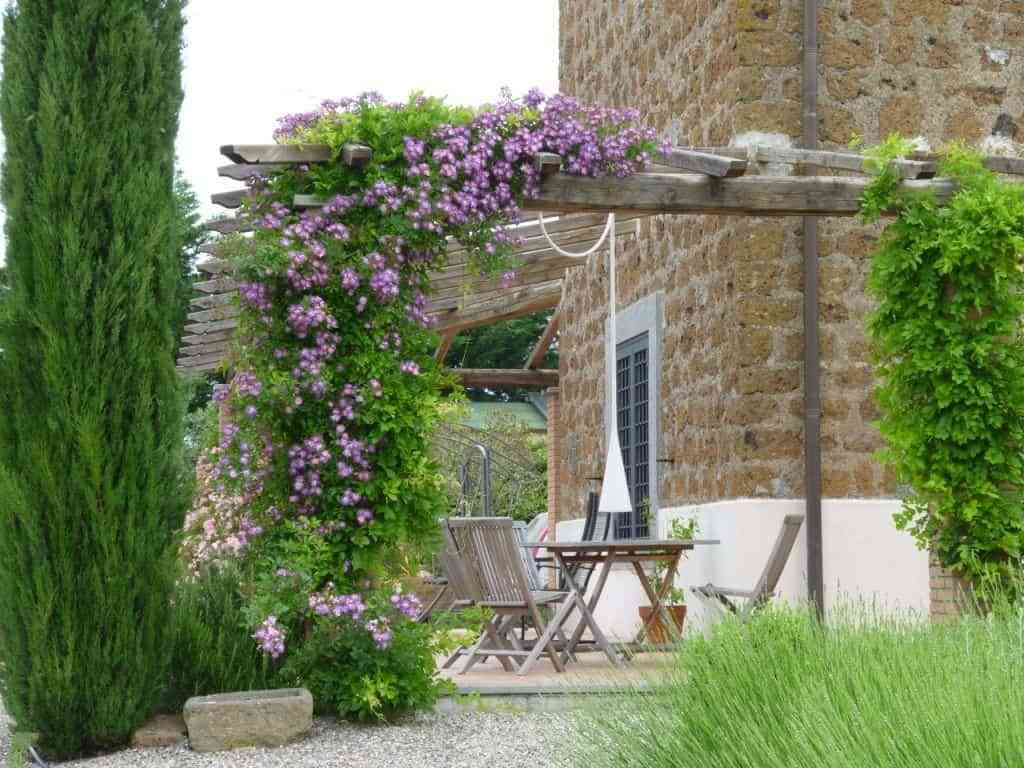 With flowers or without them? We must distinguish between climbing plants with flowering and those that do not have, since its care and maintenance depends on that characteristic. You can choose a large number of climbing plants with flowers that are resistant to cold and can even grow in shaded areas.
You may be interested in reading:
How to choose the best trees and plants for landscaping the pool.
Buganvilla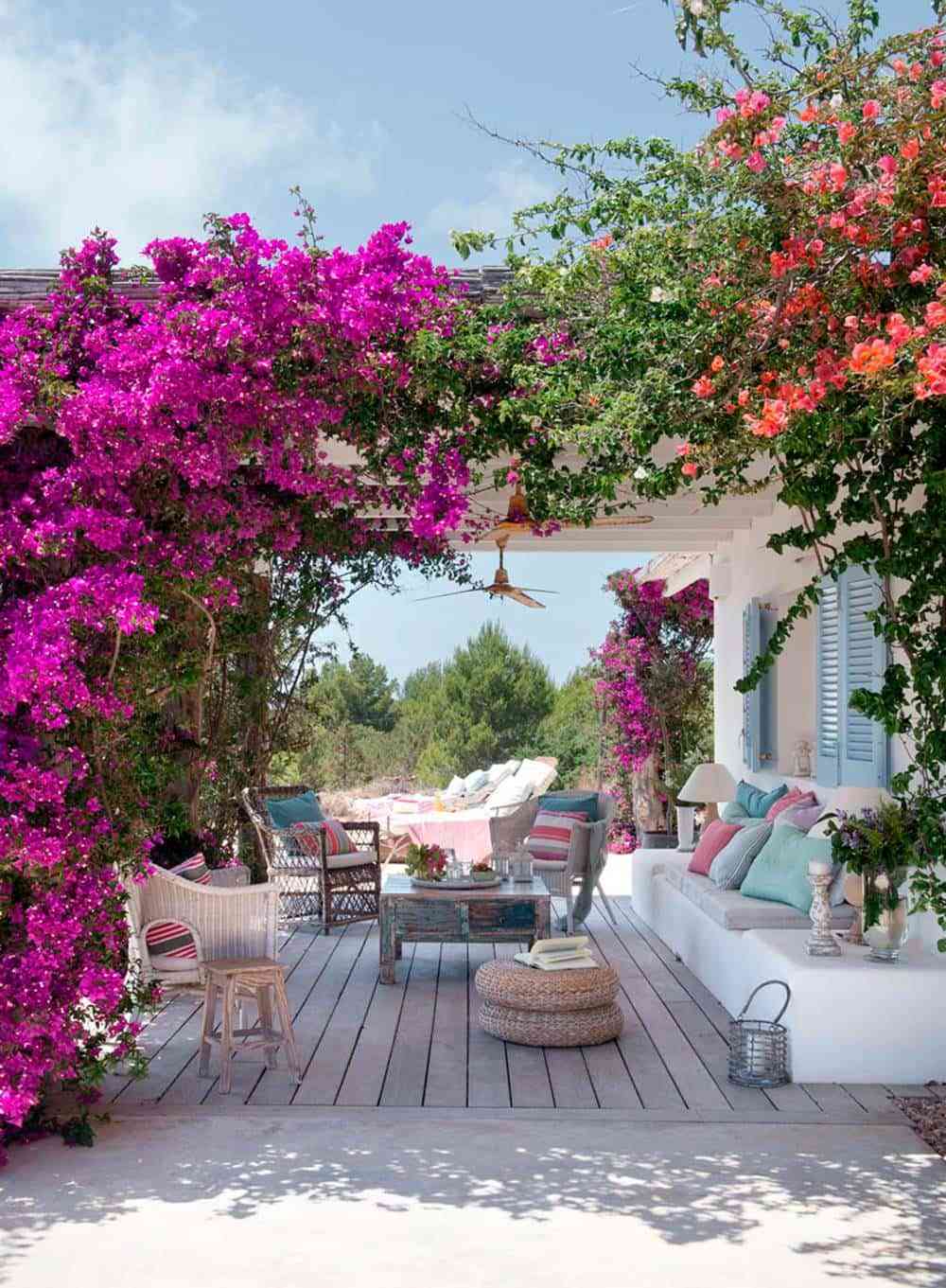 The flowers of this climbing plant are spectacular and are the most popular and demanded. In the Summer months are filled with fuchsia, orange or red flowers.
Originally from Brazil, it is a plant suitable for coastal area. Also in interior areas if it is covered in the winter months.
It is important that have a fertile soil.
You must have a light watering (do not wet the leaves) and good drainage.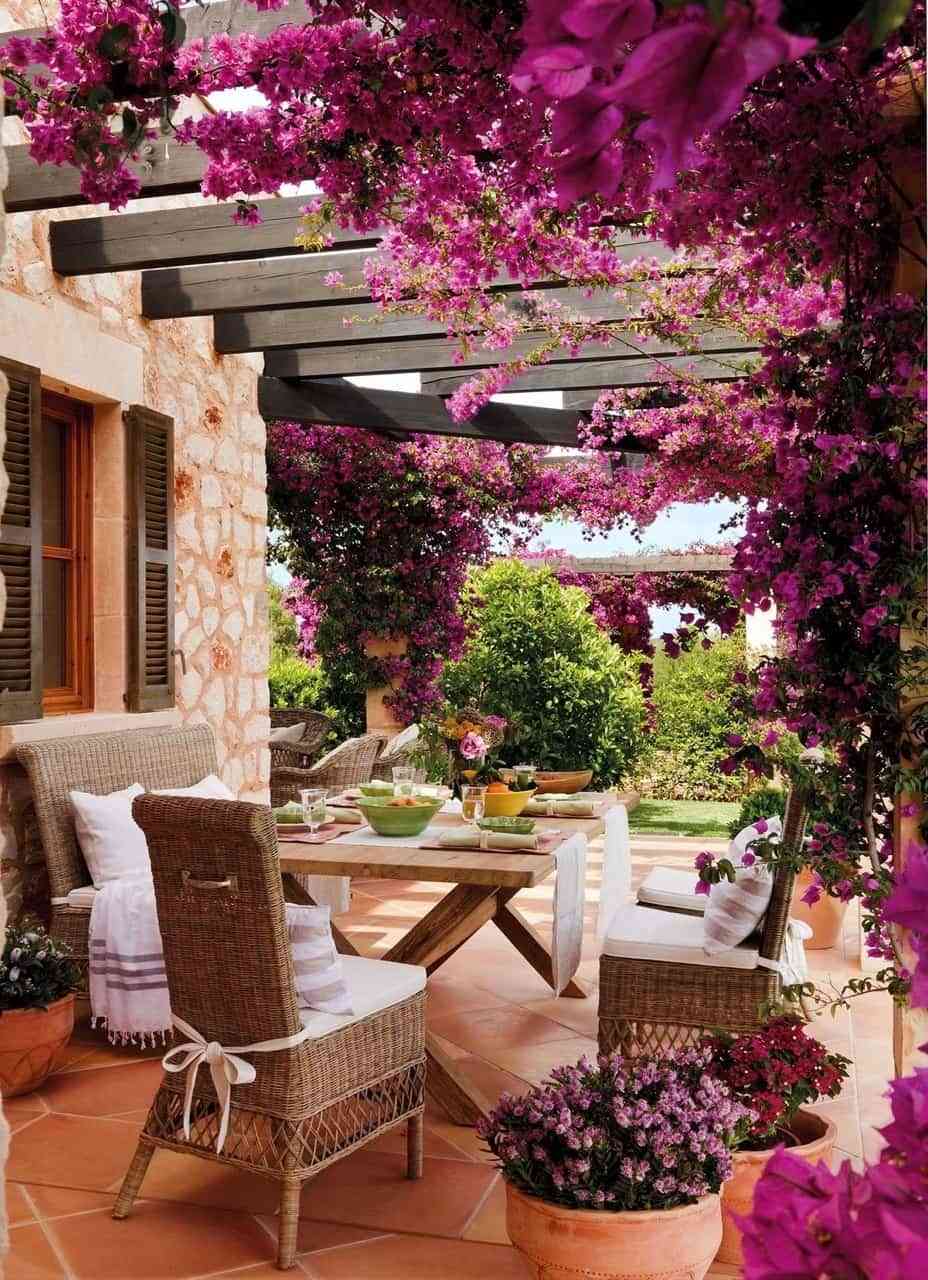 There is no need overpay, because if it will not bloom.
The ideal situation is supported by a wall in full sun.
It can reach up to the 8 meters in height with the appropriate care.
Jasmine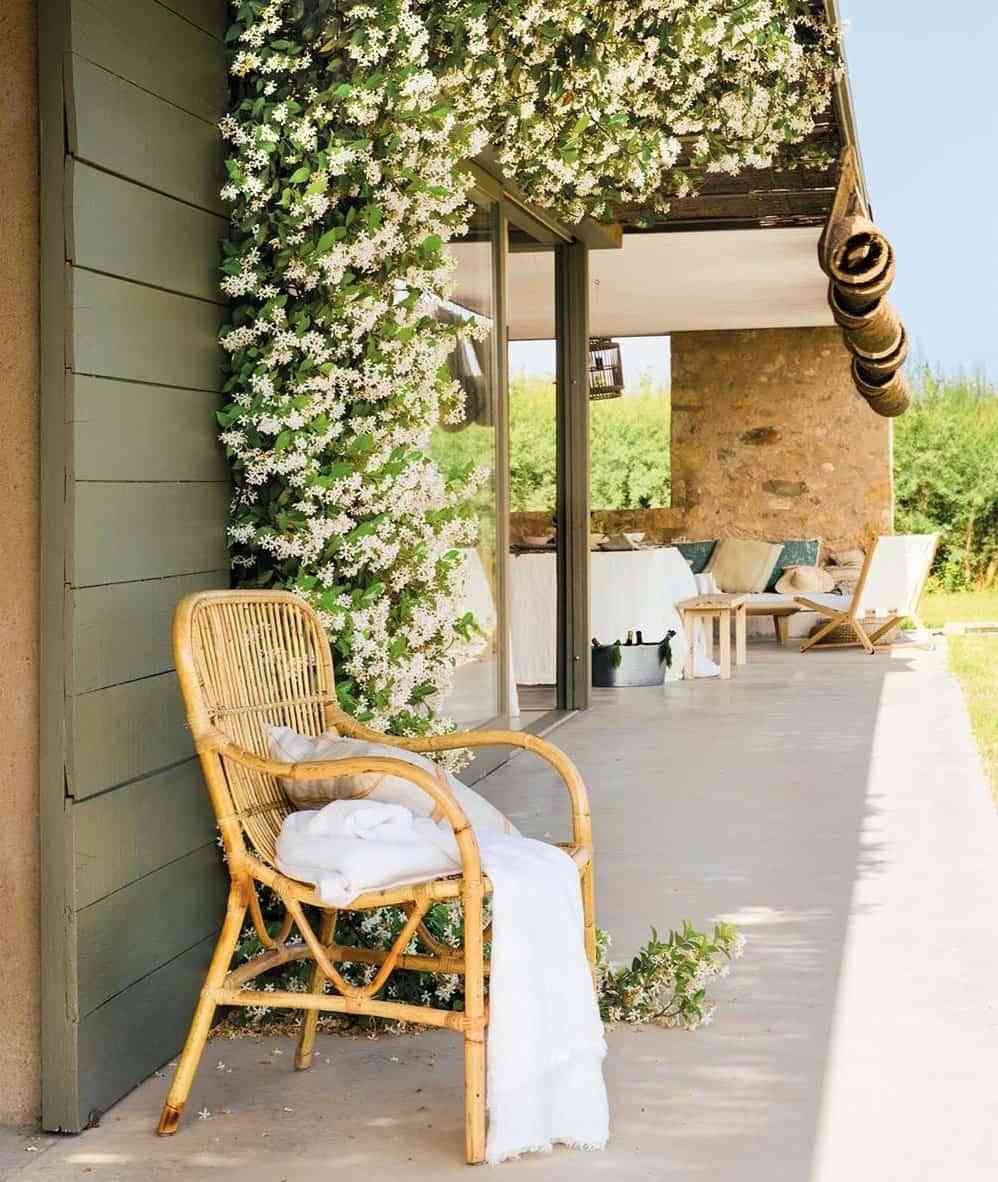 These climbing plants are one of the favorite species for gardening enthusiasts its great beauty and wonderful aroma.
It comes from China, its name means «beauty».
It is a fast growing plant. You can find more than 200 varieties and they all share the same quality: ease of cultivation and maintenance.
It is not very demanding in terms of irrigation, except in the months of growth (spring and summer every two days). In winter once a week.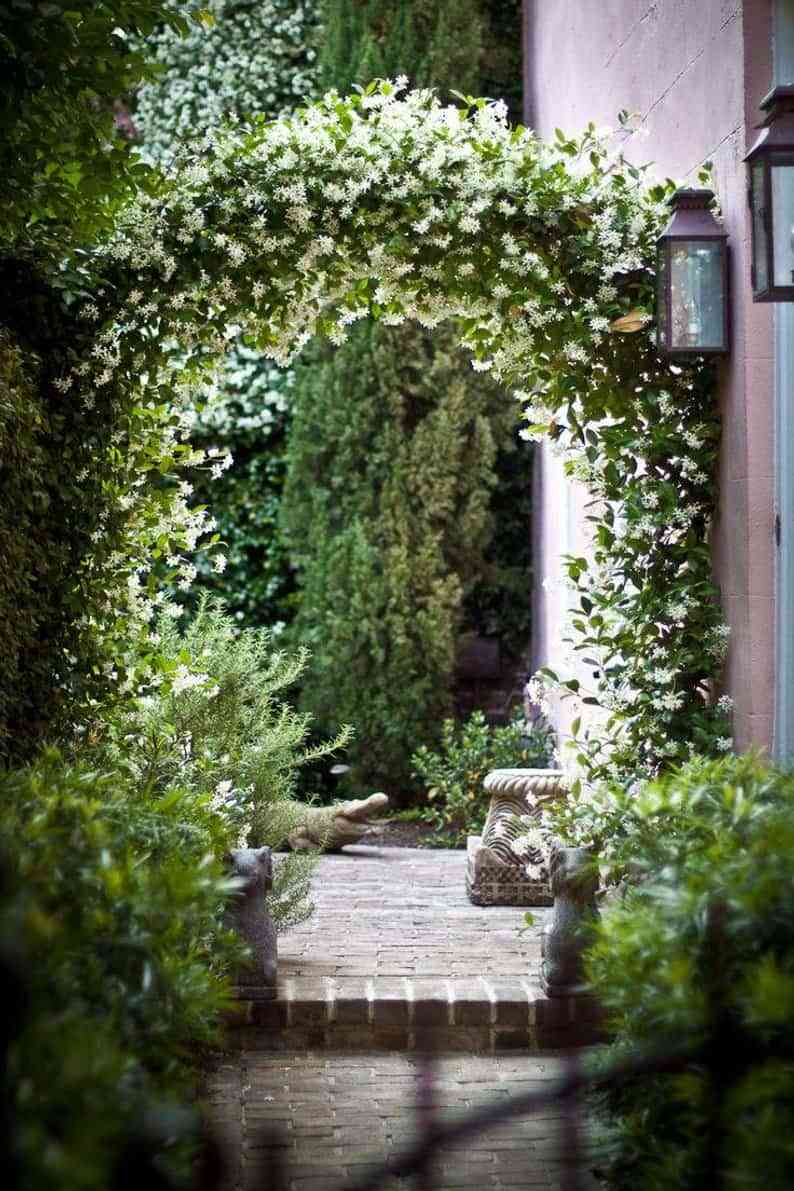 How much The more sunlight you receive, the better your bloom will be. It can also grow in semi-shade. Hold the heat well in humid environments.
Once the flowering is over it is necessary that It is pruned once a year.
Wisteria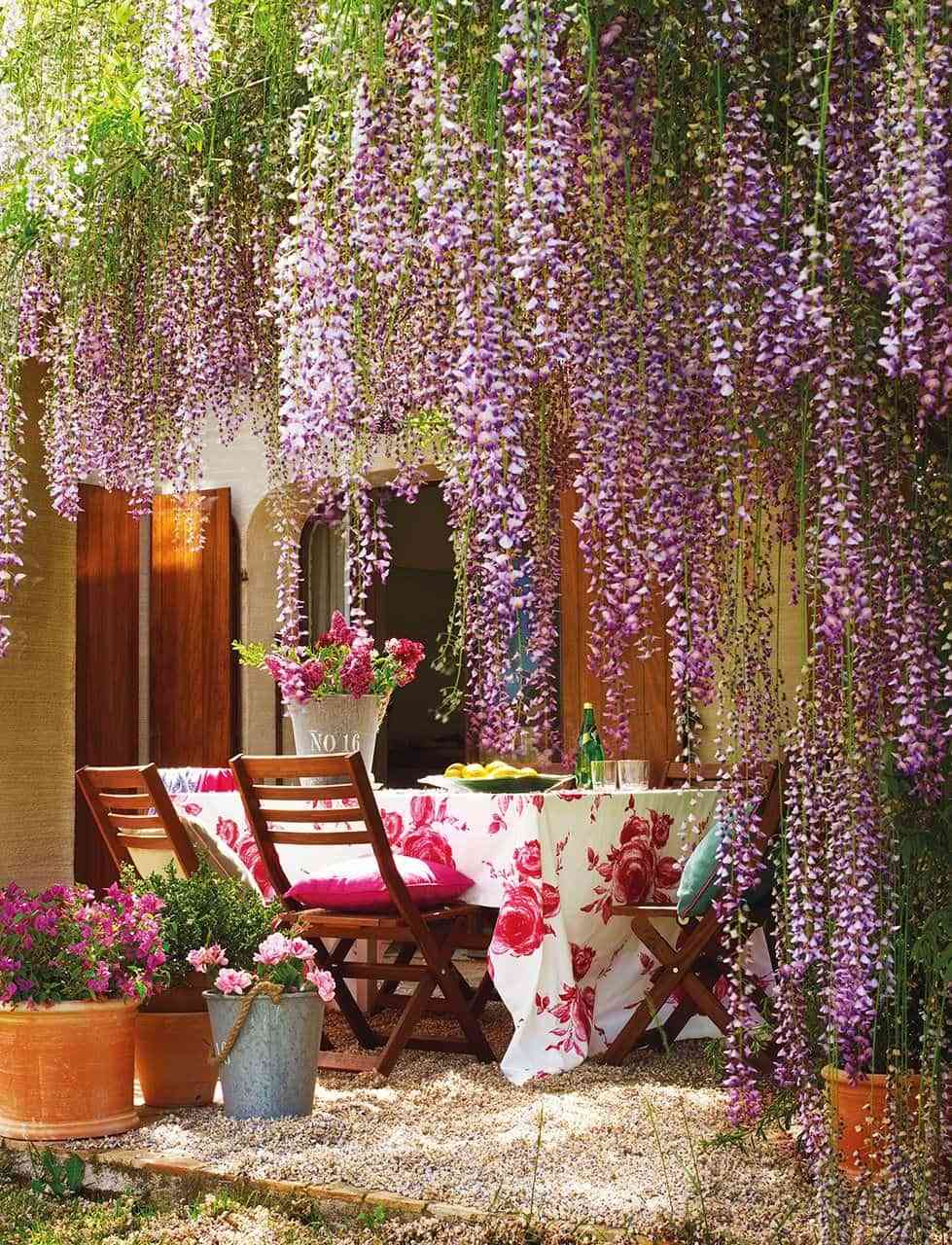 One of the climbing plants with the most beautiful flowers. It is also known as the «Plant of the pen», by the shape of its leaves. It is impressive both in its growth and in its flotation.
It has an incredible growth. This plant can reach up to 2 meters in height. It is advisable to guide it correctly.
It is one of the climbing plants that resent well in cold climates.
It blooms in spring and summer. Its flowers are white and lilac and gives off a pleasant aroma. It may flourish in the fall but with less intensity.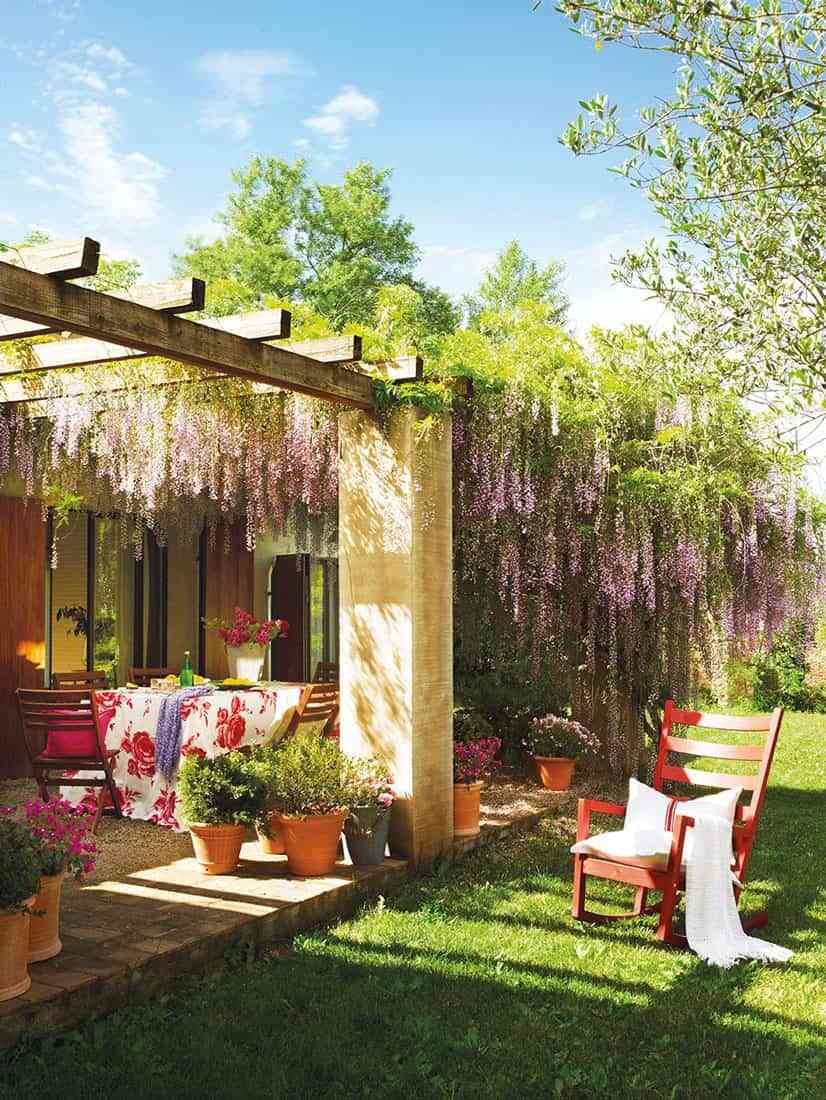 They can be planted in full alone or in semi-shade.
It will be necessary that you have good drainage, because it retains water.
Pruning is fundamental for Wisteria and is done in summer and winter.
Clematis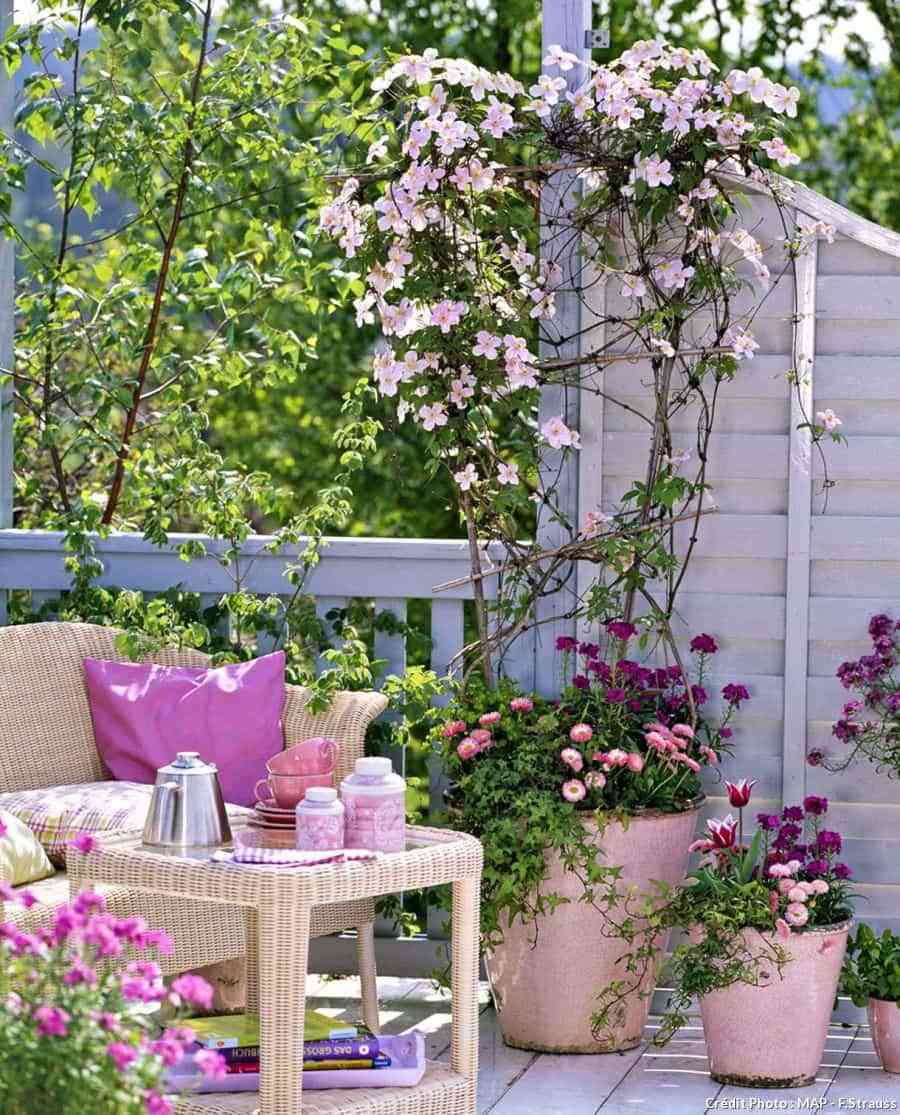 Climbing plants that are part of the Clematis or Clematis family and have more 280 different species.
Detach a nice perfume which resembles that of jasmine.
They have good growth and can get there up to 5 meters in height.
Su Flowering is long lasting, from spring to mid-September.
Its ideal location is in walls, pergolas or sites oriented to the west and south. They can live in full sun and in semi-shade.
Needs a fertile, humid and drained soil.
In the summer months you need spaced but abundant waterings.
Important to pay during the growing and flowering season.
Flower of the Passion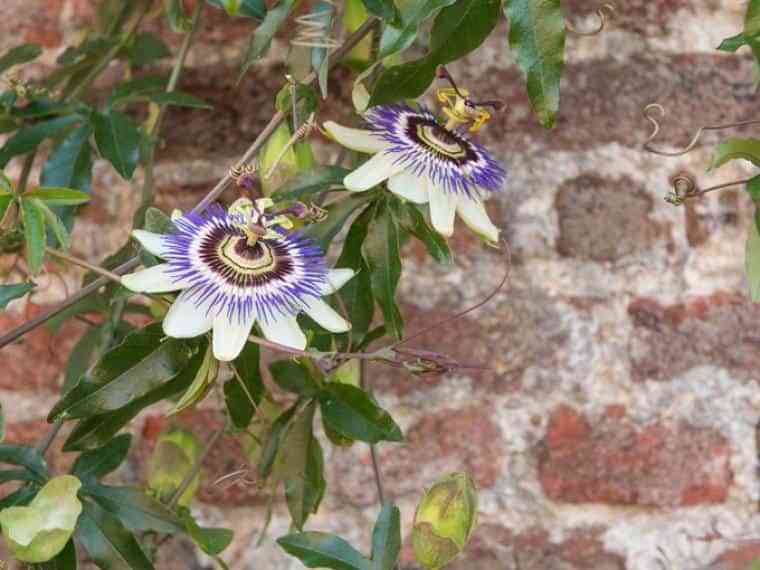 These climbing plants stand out for original and exotic flowers. «La Pasionaria» or «Flor de la Passion» can not miss in your garden or terrace.
You need to be located in full sun to grow properly.
In the months of flowering it needs a lot of watering, but you have to flee from the gaps.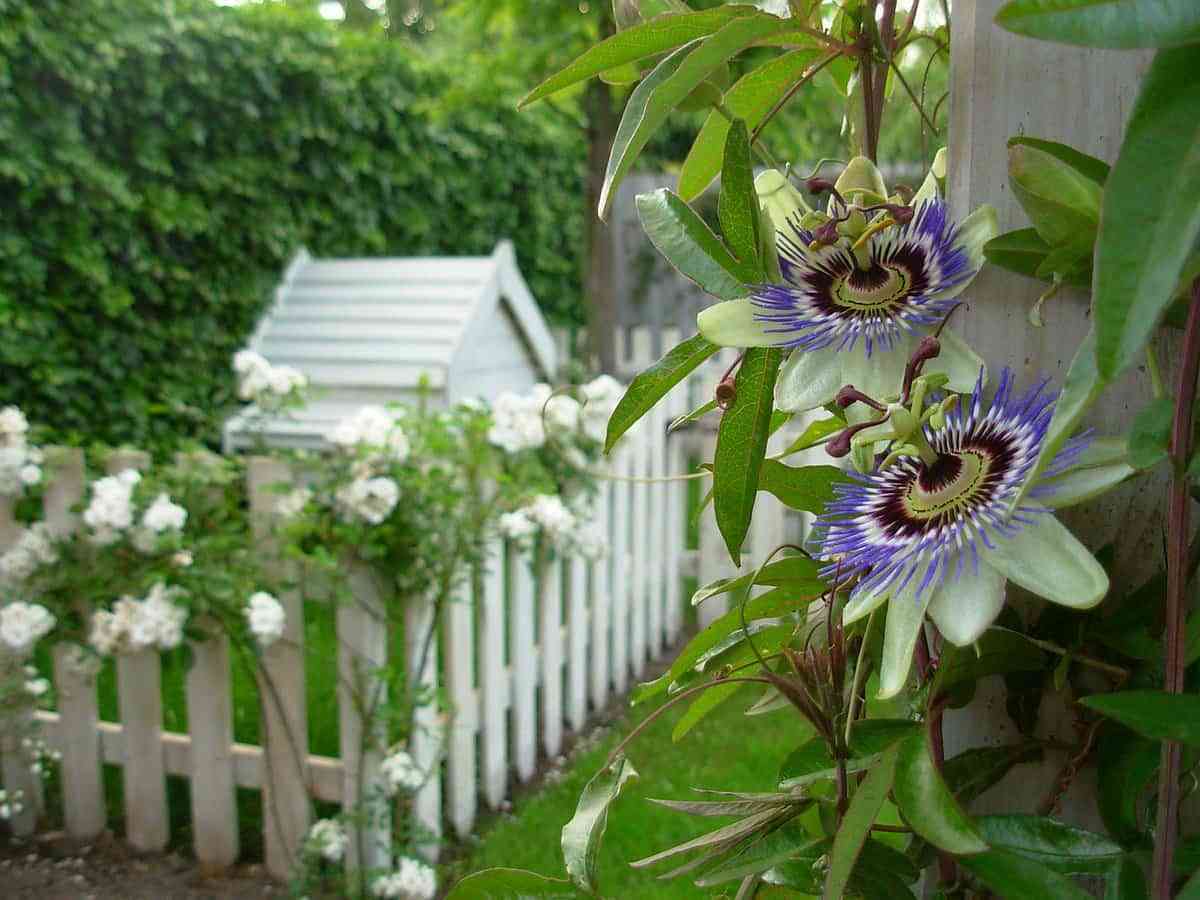 The mature plants resist the low temperatures, the youngest ones protect them with covers.
Don Diego by day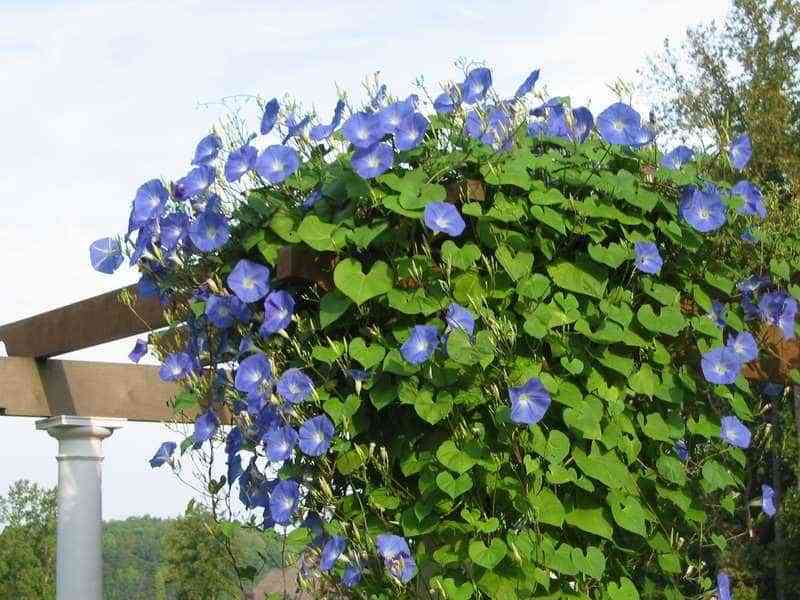 The Ipomea or Don diego day is a climbing plant very easy to grow.
Its flowers open when they receive sunlight.
It does not take the transplants well, plant it in a definitive place.
It is important that the roots have shade and the aerial part has enough sunlight.
Irrigation is better than moderate.
What do you think of these climbing plants to cultivate and decorate your garden or terrace? They are incredibly beautiful and decorative.