Now that the good time... we will fall prey to the high temperatures. The warm heat summer, sometimes, it can be suffocating ... for that reason we look for cool areas to spend time. The plants, on this occasion, can help us more than we think.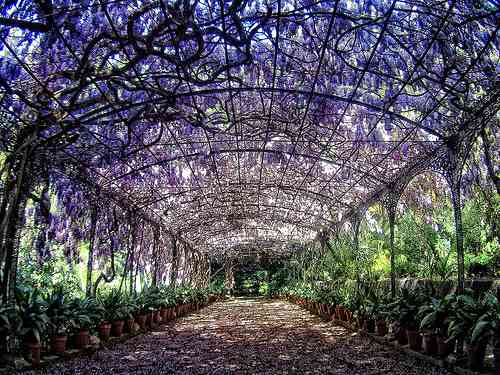 It is time to condition our outdoor spaces to cope with the high temperatures we suffer in our homes. In addition to setting up terraces and patios to spend the summer in the company of our loved ones and have a cozy and relaxing place ... we also do it to be cooler.
Therefore, a good idea is the inclusion of certain plants in the home, terraces and patios. Creating fresher environments, with the help of some plants, will allow you to obtain a refreshing area where you can mitigate the heat.
Climbing plants such as Wisteria They are ideal because they give very good shade, perfect for days when the Sun occupies most of the hours.
On the other hand, Buganvilla it gives us perennial flowers, these flowers hold up perfectly the high temperatures and the conifers will help to keep the walls and walls of the high temperatures thanks to its shade.
Finally we can plant the Cononéaster, its aromatic smell and its cheerful colors will bring this touch that we look for in the summer.
These flowers in conjunction with the irrigation that we must give will help us to create much fresher environments.