Pocket Wall It is an innovation within the world of decoration. The idea itself is not new because the storage pockets for walls have already been seen in other designs and products of large platforms, but this creation by the Polish designer Maja ganszyniec It brings a different touch.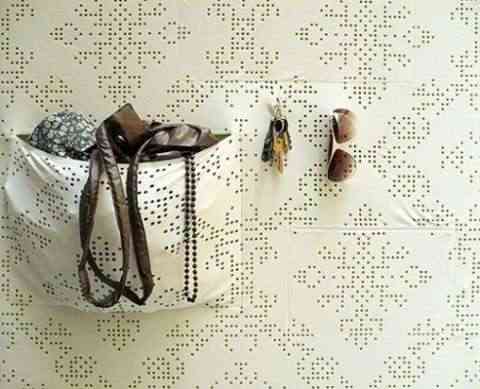 It is a decorative panel for the wall that is full of pockets to keep the giblets that we usually carry in our purses and pockets, and also for daily accessories. The idea is that we can put everything we want.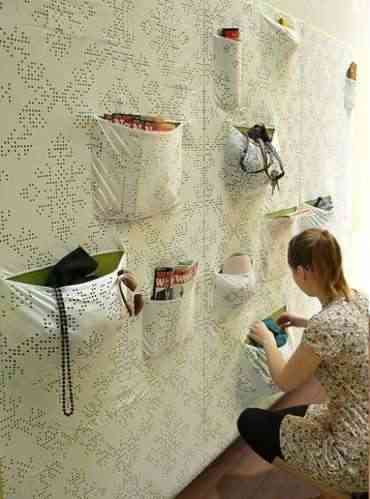 Supposedly it is paper, but from what is seen in the photographs I tend to think that it is some kind of material with a bit of elastic, because otherwise it would break when introducing so many things. In small holes you can also keep keys, glasses, headbands, pens, everything that does not weigh too much and that can be introduced.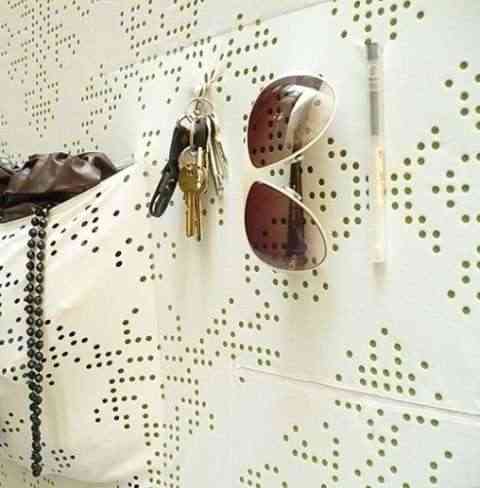 It is composed of two layers: the lower one, which we see in green, would be something like the structure, the support, which is attached to the wall and to which the upper part is attached. The latter is the one we see in white, with the holes and pockets, our "elastic wall".
Without a doubt a very original proposal but what we do not know is if you have already found who commercializes it or we will have to wait a little longer.

More information: Maja Ganszyniec