If you're lamps original, in today's article we propose a series of luminaires very interesting. Designed by the award-winning Benjamin Hubert, these decorative lamps called diagnostic lights, won the Project Award for the best new product in 100% Design.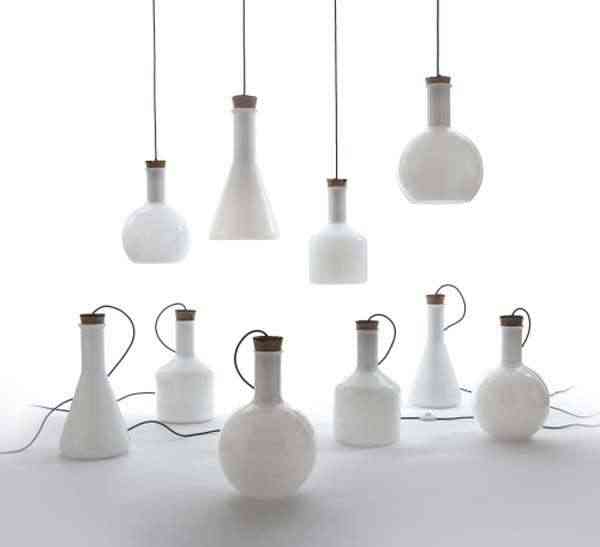 This great set of lights, consists of a series of lamps in the form of pendant laboratory material. Also in the series there are table lamps, standing lamps and these pendants. We can choose the ones that we like and need the most.
All shaped like laboratory tubes and cylinders, they surprise us with three simple elements. Constructed in opaque glass, in white, these luminaries offer a unique and special light.
Each light turns on with a bright white bulb of low consumption, in this way we will spend the minimum in electricity. So you know, if you're looking for luminaries of an original or little-seen design, maybe Benjamin Huberte's series is what you're looking for.