Surely you had never thought that a umbrella stand it could also have its own style and be an exclusive design. Well that's the way it is and, as they say, "to show a button".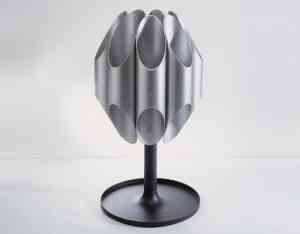 They are a necessary element (although not essential) in any home and this month is conducive to use it. There are classic or modern ones, but above all, those who apply a «Trend» touch to their design draw attention. The materials can be diverse: methacrylate, stainless steel (to resist contact with water).
The previous model is from the firm Projects, and consists of several cylinders to deposit the umbrellas so that they keep separated from each other.
The second proposal is tinged with pop and youthful air, with singular shapes and bright colors. It is a design of the Italian house Outlook Zelco Europe.
Keim It is a model of the signature In Silvis, stainless steel with white marble base. The perfect design for minimalist homes.
Further information: Decofinder