The good weather arrives and with it the bittersweet moment of setting up the terrace. On the one hand you are looking forward to it, so you can start enjoying it as soon as possible.
But on the other hand, you think about the work that awaits you ... and then you decide that it is still too early. Do not delay it anymore and get on with the task. Today we give you the keys so that cleaning of outdoor areas be sewing and singing.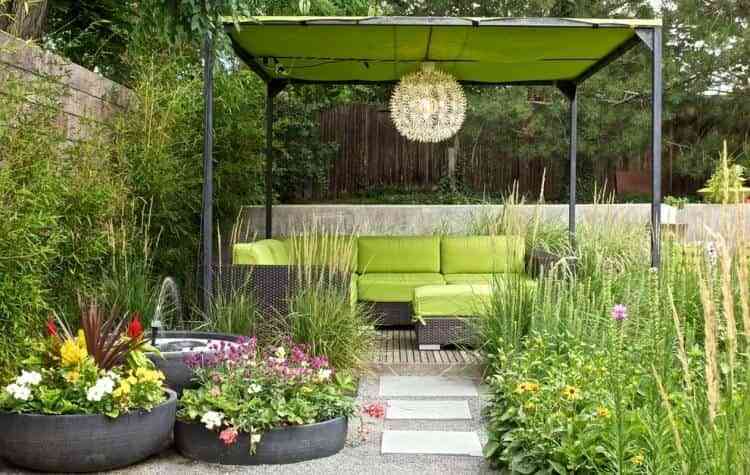 Do you have a terrace at home? If so, you'll want to start using it now that we're in the spring. Terraces, patios and gardens become the most vivid corners of the houses as soon as it starts to heat up and the sun's rays become more intense.
However, there is something that throws you back. Those spaces have been forgotten for months. They have been waiting for this moment throughout the winter, lethargic, accumulating dust and dirt. Now is the time to tune the terrace and the patio and bring them back to life. Discover how to do it in the easiest and fastest way.
Set up the terrace: organize yourself and you will win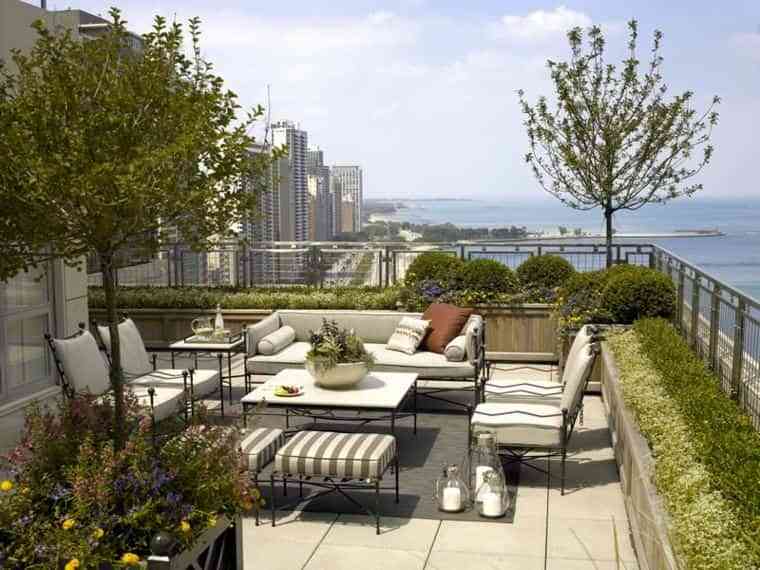 We already know that it is not an easy task and that it will take up a lot of time. But there's no choice but to do it, if you want to enjoy so many great outdoor moments. And it is true that the maintenance of outdoor areas is not complicated, but this first Spring cleaning It is really tedious.
However, if you draw a plan and you organize, you will realize that it is not so much work. Of course, looking for a suitable day to not have to leave things half. It is best to book a date to set up the terrace and do it in the same day.
To start, look for everything you need: buckets, mops, cloths, hard and soft brushes, a suitable cleaner and the specific products depending on what you have to clean. Now you can start.
Put the Konmari method into practice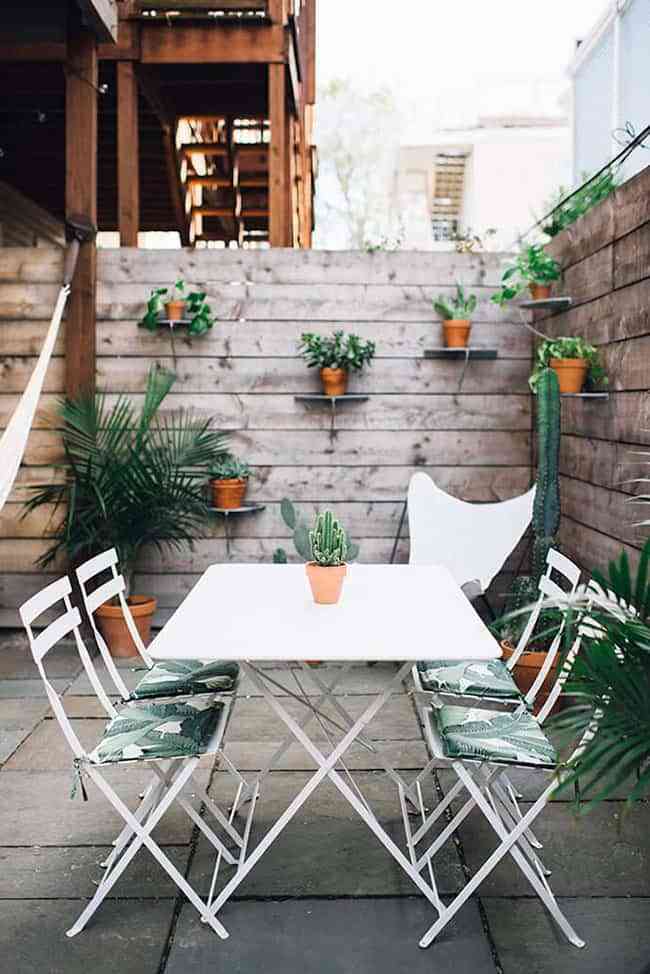 The time to tune the terrace is perfect to develop again the Mary Kondo's method. Surely you already know it wonderfully, because we have explained it before. This professional organizer affirms that it is very important Get rid of the things you do not use and do not make you happy. So, do not hesitate, and throw away everything you store on the terrace without options to be used again.
Remove everything that hinders you to clean, separating what you are going to keep and what you are going to throw away or recycle. Take the opportunity to check pots, weeds in plant areas, etc.
It's time to look at the possible signs of humidity that you have on the terrace. Look for possible chips on the walls and, if you find them, solve the problem before repainting. And it uses an anti-humidity paint for exterior.
New life to outdoor furniture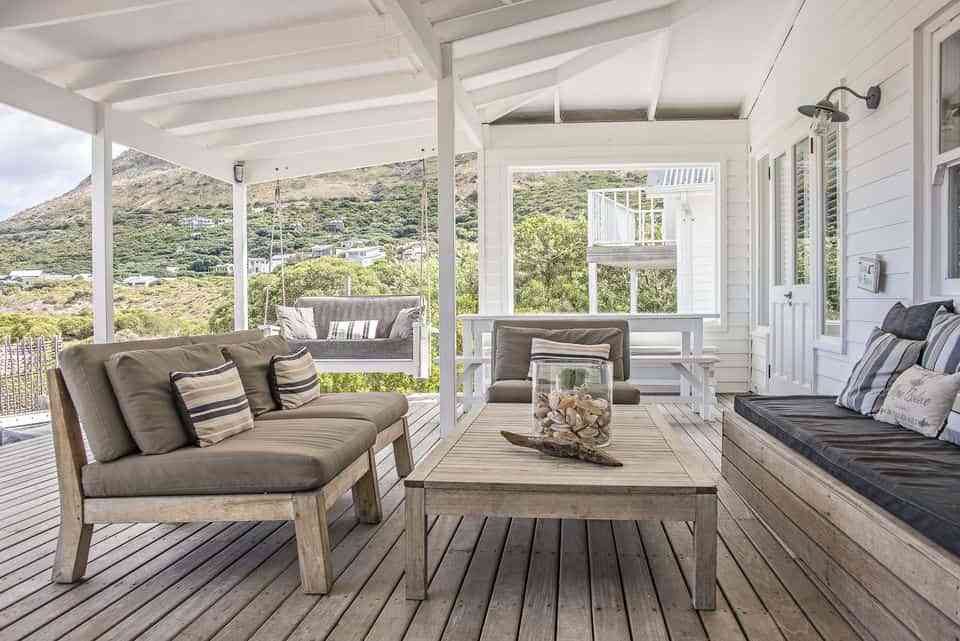 Outdoor furniture is indispensable in any terrace, patio, porch or garden that boasts. They are the basis of comfort, and configure the resting place in outdoor areas.
If last year when autumn came bringing the cold and bad weather did not save them conveniently (perhaps for lack of space), at this point your furniture will be in a very sorry state. Dirty, discolored, full of dust and stains, etc.
It's time clean outdoor furniture according to the material of which it is manufactured. If the pieces They are made of plastic or resin, Wipe them with a multi-purpose cleaner, rinse with water and let dry. If they are made of wood, they will need other care.
Teak furniture dries and discolors with the passage of time and they acquire a grayish tone. There is someone who likes this somewhat decadent tone, but if it is not your case, the problem has an easy solution. Just rub your furniture with a specific oil that will return their beautiful golden tone.
If it's about plant fiber furniture such as wicker or rattan, You will have to eliminate the dust with the help of the vacuum cleaner. Then you can rub them with a rag soaked in water and salt, to remove the remains of dirt and stains. Let them dry and you will see that they are perfect.
Shelves, lamps and accessories
All the elements that make up and decorate your terrace will be quite dirty after the long winter without being used, so choose the right cleaner and rub shelves, cabinets and other storage systems.
Outdoor lamps They also need a good review. You can clean them with a cloth drained in soapy water.
Ends with the ground
The outdoor floor it's the last thing you'll have to clean in the process of tuning the terrace. And the way to do it will depend on the material that is the pavement: mud, ceramics, wood, cement, etc.
If the soil is very dirty you will have to rub it with a hard bristle brush and a soapy water solution.
When you have finished setting up the terrace you will realize that it has not been such a hard job. In any case, It is worth seeing how beautiful it has been. It is ready to enjoy it to the fullest. Now you just have to perform periodic maintenance so that it is always perfect.