These portals of Bethlehem are thinking precisely for the children of the house so that, in addition to decorating, they can play with them to exchange pieces, interact with them and set up their little story in Bethlehem with the birth of Jesus.
The first one is made up of dolls that are finger puppets: Jesus, Maria, José, the three wise men, the cow and the ox. The complete portal.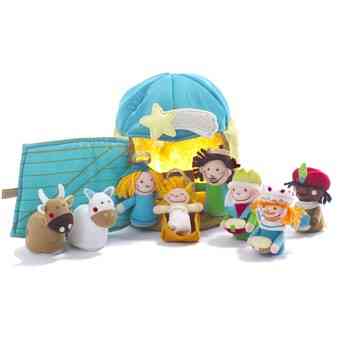 They are made of 100% polyester fabric and are padded and soft. In addition to the dolls also includes a portal with a door that opens and seals perfectly thanks to the velcro. Its size is 17 x 20 x 17 cm.
It can be washed by hand and is recyclable. And usually it has an affordable price.
The other portal we found is made of wood. It has a simple and at the same time modern design, with a handle to transport it. It is also made up of Jesus, the Virgin Mary, Joseph, the three wise men, the cow, the ox a little angel.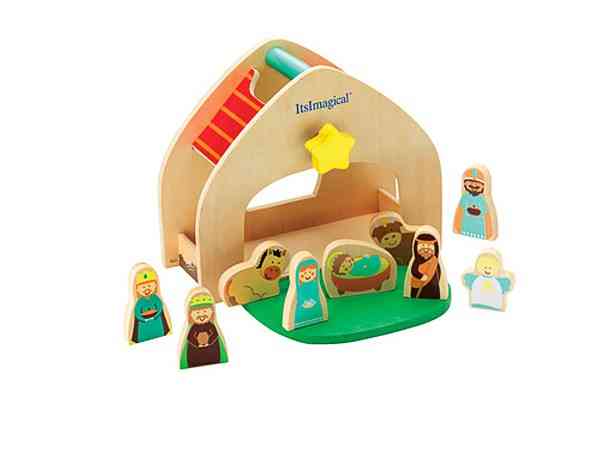 It has a folding door that serves as a stage and side and back openings to play better. All the characters are stored inside.
But there are more options of wooden cribs that you can find on the internet and many stores. We also like this one a lot.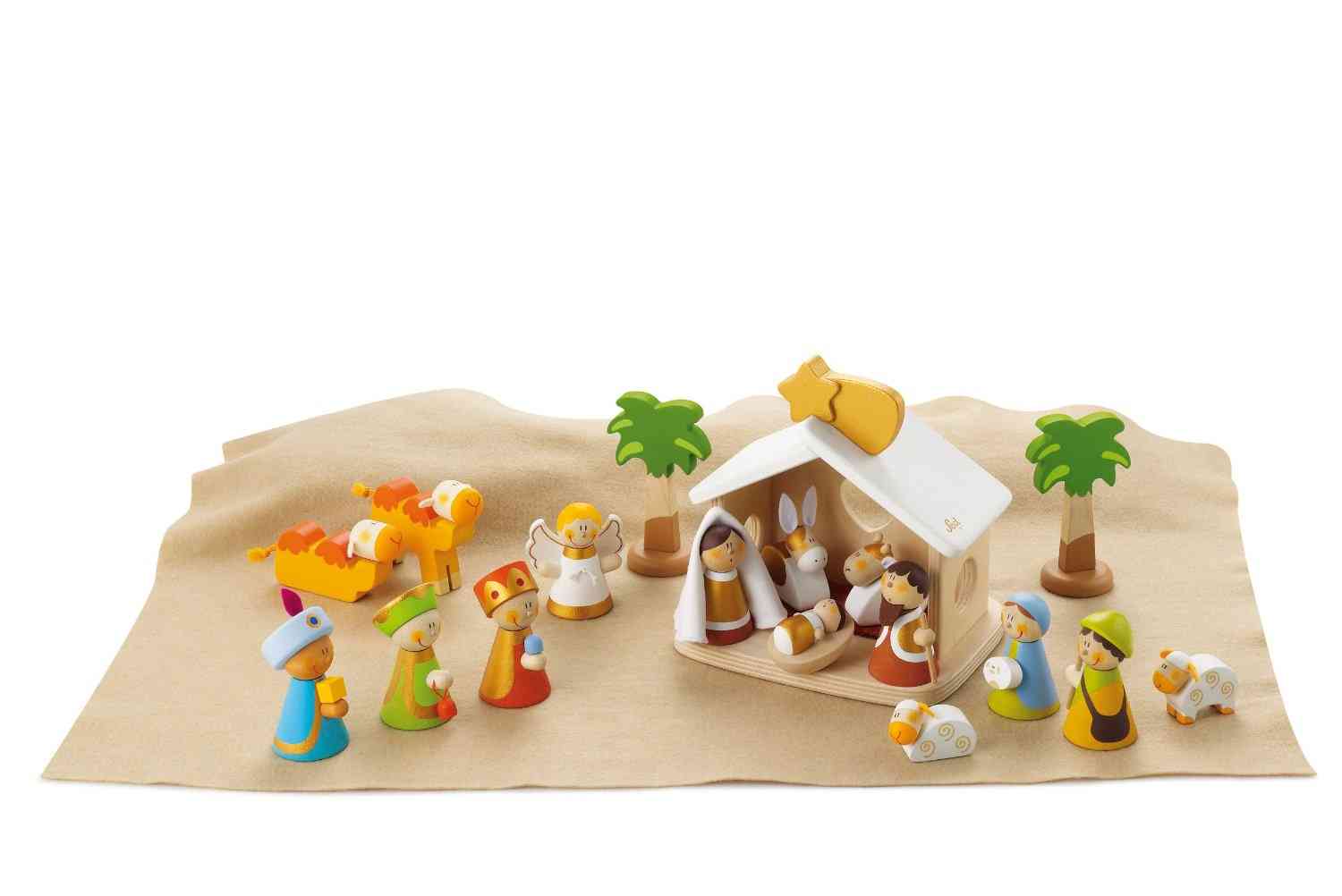 Further information: Imaginarium