A little bit of craft, wrapping paper, an old cd box and insulating tape is what we need to make some original coasters. As for the tools, we will need a pair of scissors and a ruler. As simple as that.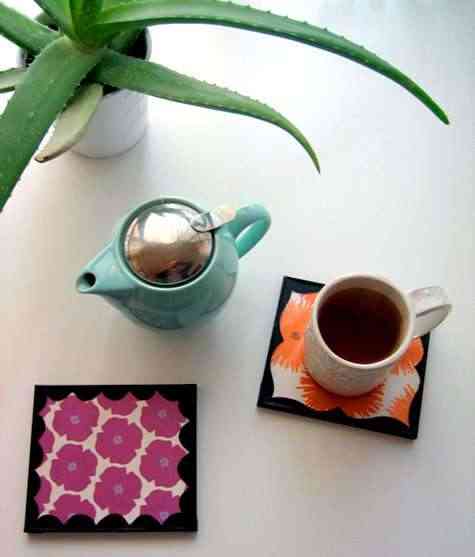 With this we can start doing them. The first thing we have to do is look for as many old boxes of cds as coasters we want to make and take away what they have inside, some sheet, cover of the album, back cover and disc. It must be empty, only with the box.
Once this is done we measure the edges (they will be standard for all the boxes) to know when we will have to cut paper. We go to the chosen decorative paper and cut the measurements we have obtained from the box. We can make all the same coasters or combine some papers, and even make one of each print. The decision will depend on our taste.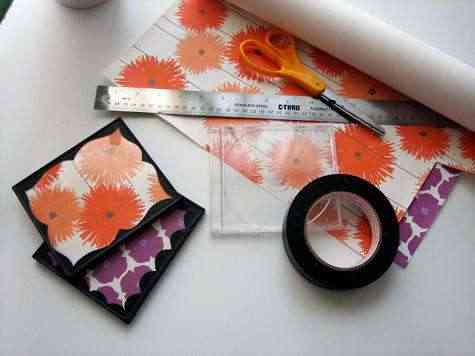 Now the assembly begins. We open the box of the CD and extract the inner part in which the CD is placed, we already know that it is unbelievable, and under it we place the paper that we have cut, with the drawing towards the outside and the inside white inside. We put back the support for the CD and we have a part done.
If we want it to have a double-sided decorated we will have to do the same operation with the cover of the cover. We re-cut a piece of paper and slide it as if it were the cover of the CD, so that the print is out, as in the previous case. You can use a bit of heat to fix it.
Now we just have to finish the job. To cover the sides of the disc and not to see the inside we must stick the black insulation tape around the four edges, trying to be equal in each of the parts to get a perfect finish. Once pasted, as we see in the images, we can make a drawing on the edges. We mark first the ribbon with the shape of the drawings that we are going to make and then we cut it carefully using a cutter.
Once this is done we will have our coasters finished.
Via: Design Sponge