If you are looking for new furniture and spectacular details for your Lobby, nothing like Pottery barn. Find a little organization in this small corner of the house will never be too much.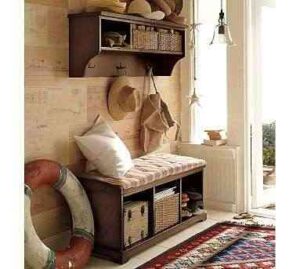 La Samantantha collection from Pottery Barn proposes us practical and functional furniture. The Hall is one of the busiest spaces in our home.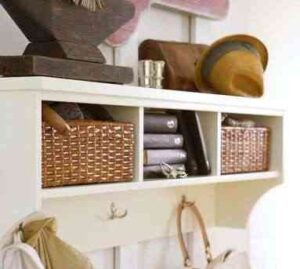 The first impression, of this place, is very important since this space will be what the visitors see as soon as they enter our house. In this way beauty and organization come together in just one collection, the Samantha collection.
Inside the furniture we find completely functional pieces with big and small compartments and useful hooks to hang the coats and bags.
We will find locations for everything, shoes, umbrellas, fireplace wood or keys will be some of the compartments that we can enjoy.
We also found a practical bench to sit and take off your shoes or take the shoes. As you can see beauty and practicality, two in one for your Hall.