When we enter a house that is not ours, we are always assaulted by a first impression of the place. If the decoration is well planned the space transmits pleasant sensations. A warm and welcoming atmosphere that makes us feel good. Is this what you want to get in your own home? Well, then you're in luck. Today we will discover the best kept secrets of a professional decorator.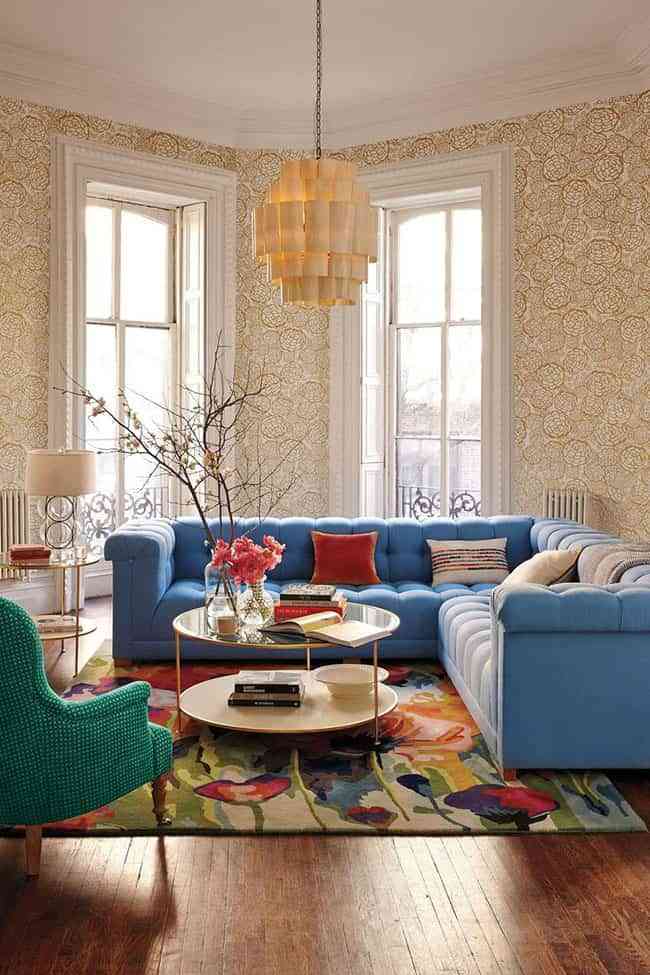 Maybe your style is minimalist or you may be passionate about Nordic aesthetics. Maybe you prefer the classic and baroque atmospheres. Or you lean on the chic deco style chic to decorate your house. Be that as it may, the key is not in what you personally like. Or in what you stop liking. The key to furnishing and dressing your home as a professional decorator is in achieve a kind of harmony and balance among various factors. Namely, the comfort, the glamor, the design, the practicality of things, etc.
Here are some tips I'm sure they'll help you a lot. These are the conclusions reached by a good number of interior designers after years of professional experience. Pay attention and you will see.
Always on the wave as a professional decorator
Any self-respecting interior designer is always at the end of the street of what is cooked in the kitchens of the decoration sector. You must know first hand what is trend and what is not, and when can this take a turn and change. Obviously, his job is to be on the wave.
Although it is not necessary for you to do the same (unless you are passionate about the world of decoration and want to do it for pleasure), it is convenient that try to collect as much information as possible before planning a reform in your house. Or before furnishing it if it is empty.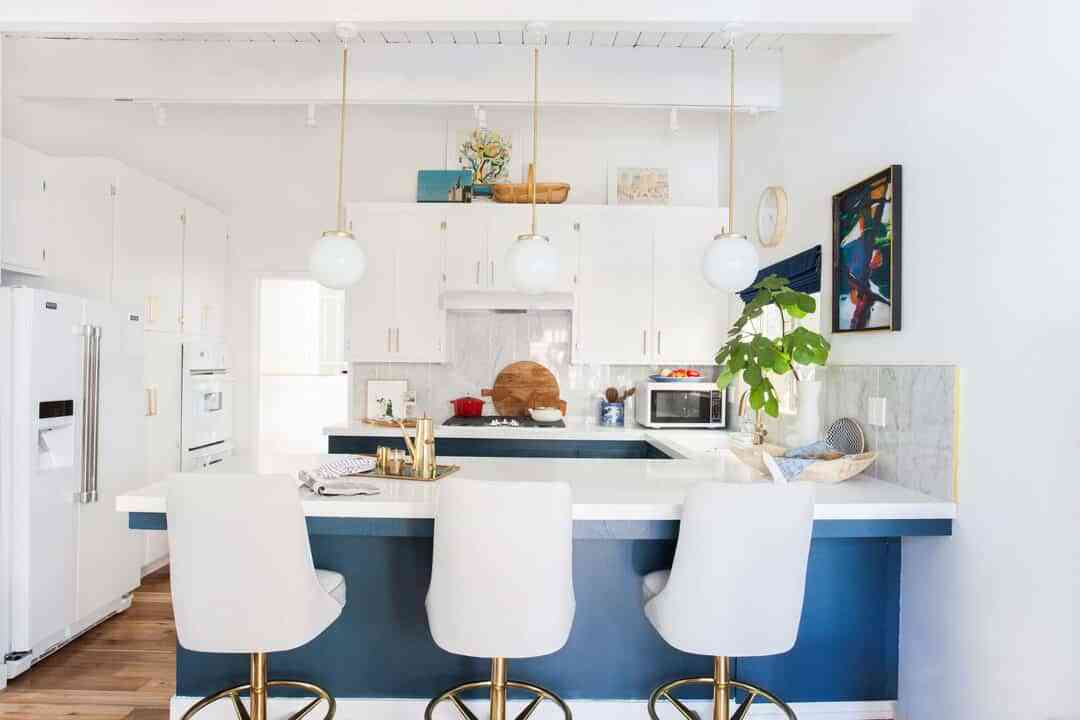 Search, look at catalogs and decoration magazines, visit stores (thanks to the internet you can discover new online decoration stores that will surprise you, and in which it is very easy to buy). After having done all this, I'm sure you have a rough idea of ​​where the trends are going in things of the house.
Now you can decide what do you like and what not? Of course, among the different decorative styles that set the tone, try to choose a versatile and timeless line so that it does not become obsolete at the first change.
And above all, that what you choose you really like. Listen to this advice that will be useful to you. Maybe this year the eggplant color will be used to upholster sofas and armchairs, but if it does not convince you, bet on another and you will be right.
Plan, plan and plan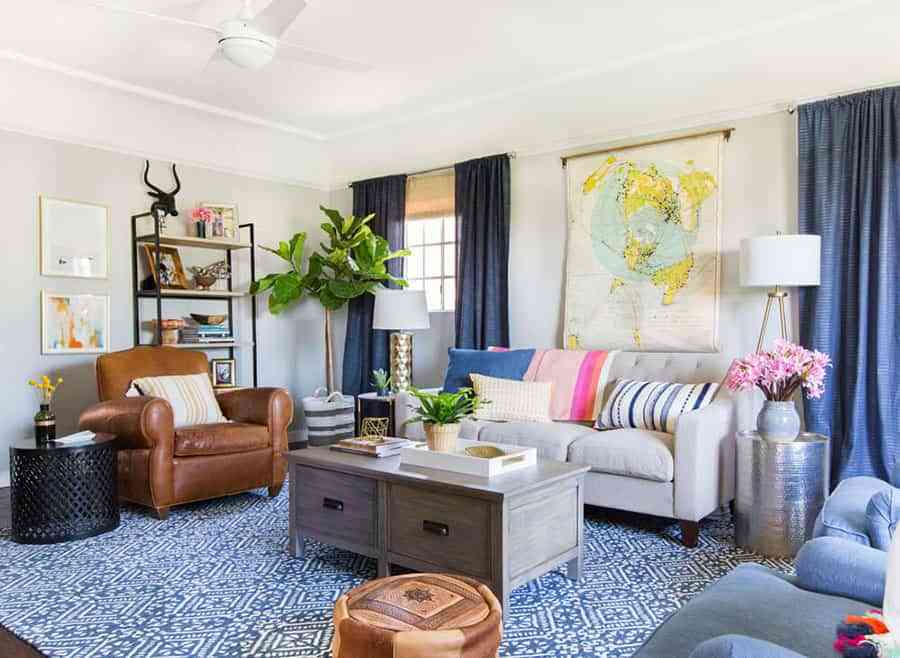 It is a golden rule if you intend to decorate a space well. Before choosing colors, materials and objects, you have to Draw a realistic and accurate plan of your objectives. What do you want to get? What exactly do you need? What does your house suffer from or what does it enjoy? Ask lots of questions and answer them will help you embark on the adventure of becoming a professional decorator of your home.
When you've already thought about things very well, without getting carried away by the rush, and you have tried to see together those furniture and accessories for which you think to decide, then it will be time to go shopping.
Be realistic with the size of your house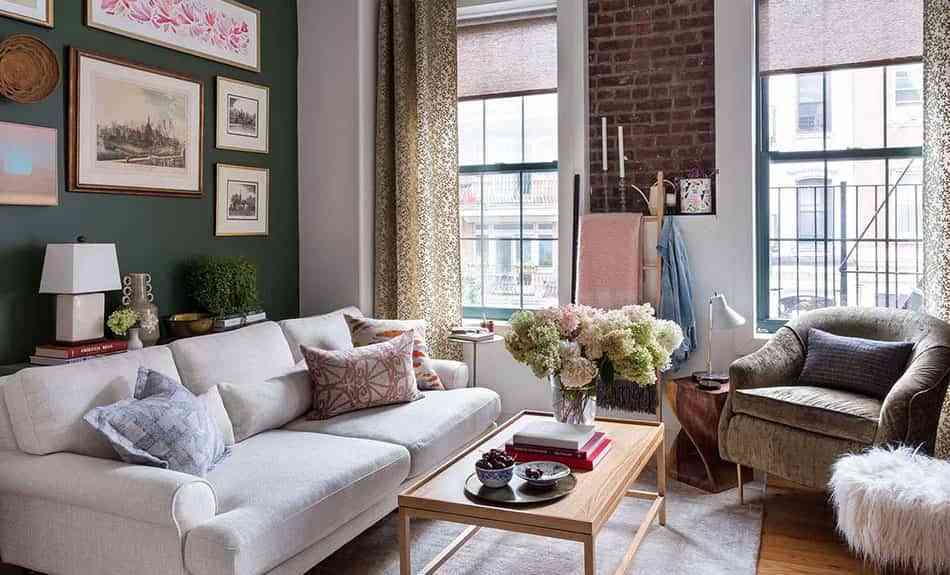 While the decoration process of your house lasts, or at least in the first development of it, You must not separate yourself from the tape measure. I have carried it in my bag on numerous occasions. You never know when you may need it ...
In this sense, it is very important Take into account the space available. Look at your house with realistic eyes and, if it is small, do not pretend to fill it to the brim with things, however beautiful they may be.
Measure the walls, the space of the rooms, and do not bother to motley everything. It is better to fight for strike a balance between environments that are too full and those that are bland and empty.
Never sacrifice comfort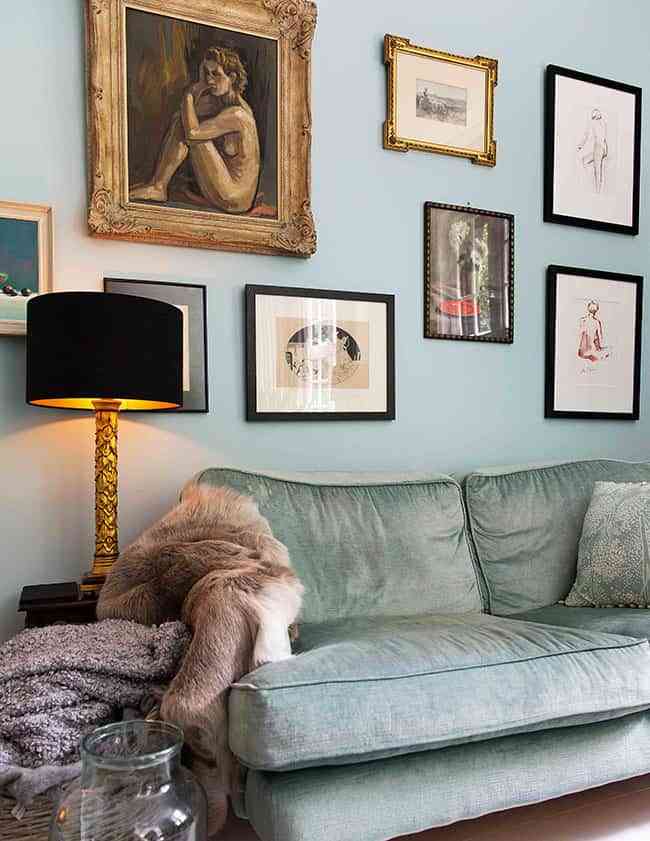 It is a mistake that you will pay dearly. The houses are for living, and sitting every night is an uncomfortable sofa, even if it is design, it is a considerable torture that you do not deserve. So even though you deeply love its straight lines and its elegant forms, if when you sit down it does not invade you a pleasant feeling of comfort, Do not even think about taking it home. Or you will regret it. Insurance.
Long live the mixture!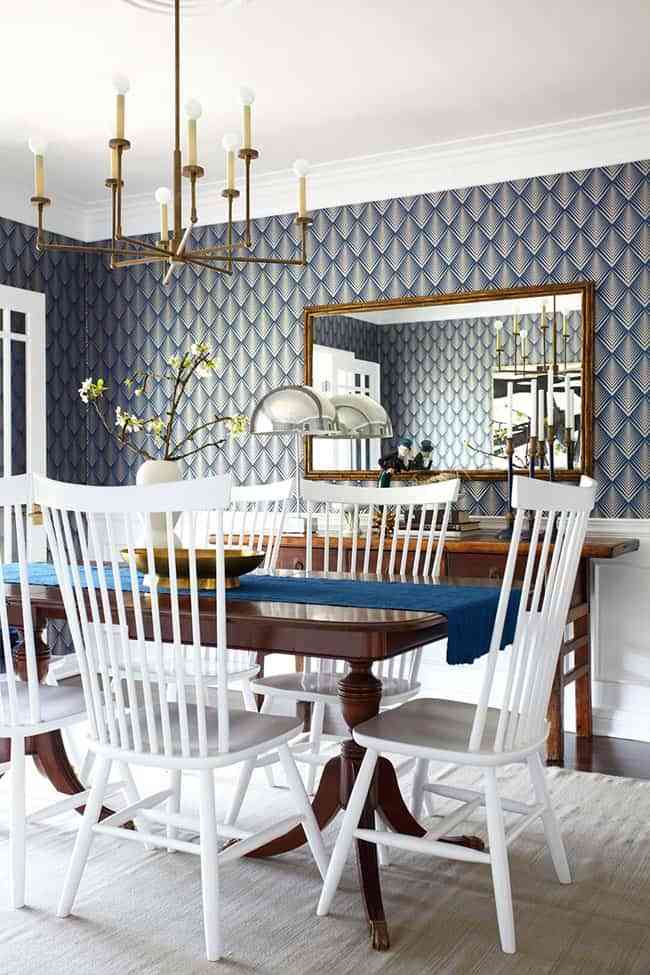 It can be said that this secret of the professional decorator is an open secret. Because everyone, who else and who less, we know the benefits of eclecticism and we know that in the mix is ​​the key to success in many, but many, decorative situations.
However, pro interior designers go a step further and dare with special mixtures. Surely you have ever wondered if the dining table dark wood combines with chairs that are also made of wood, but much lighter. Or that they are painted white.
Well, for an authentic decorator, The mixture of different woods adds a great interest to the spaces. Different finishes and colors of wood will help you to capture those great sensations of well decorated houses.
practice layering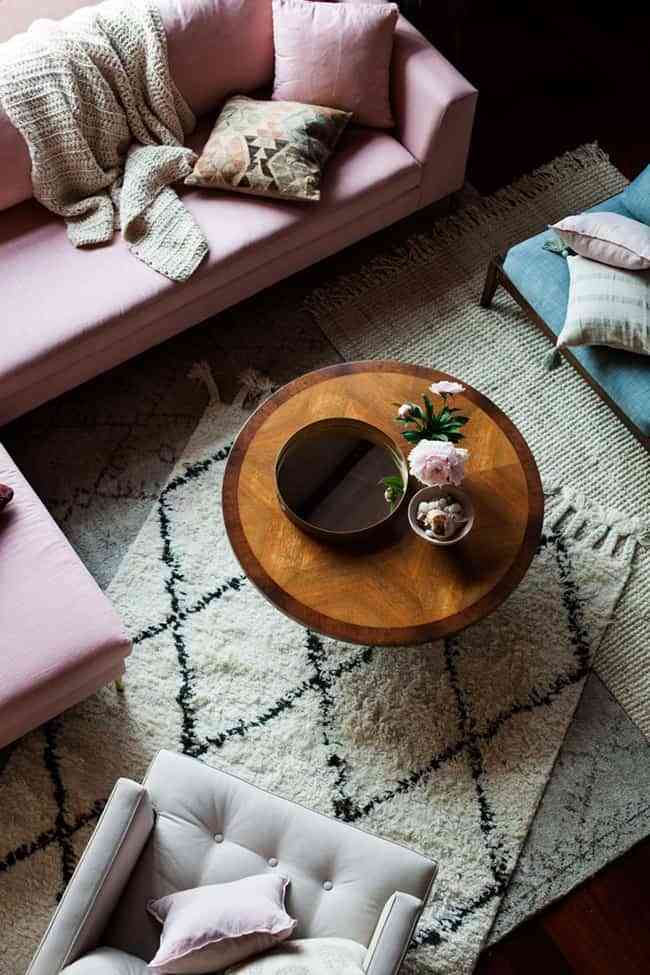 What is the layering? Well, it's the English voice that means superimpose one thing on another. In terms of decoration, the word is used when placed in a room several carpets on top of each other to create an atmosphere of comfort and an effect of different textures.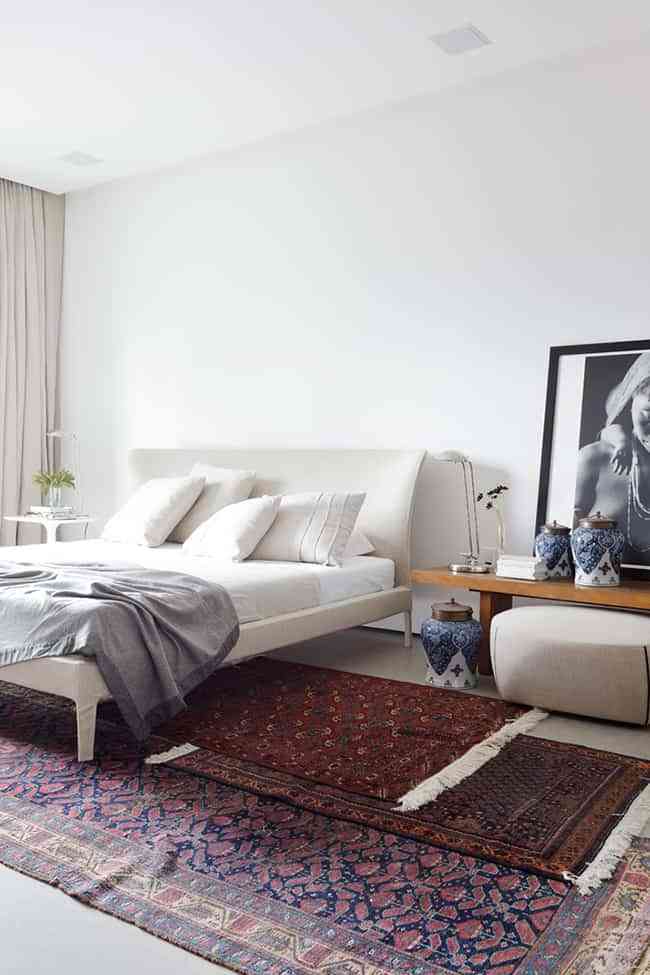 It is one of the secrets of the professional decorator that we can put into practice. Customize is also a key that we should not forget. In the end, and although what the trends dictate is important, at home you have to prioritize what you really like, do not you think?