Choosing to paper our walls or some of them with wallpaper offers some advantages that are worth taking into account.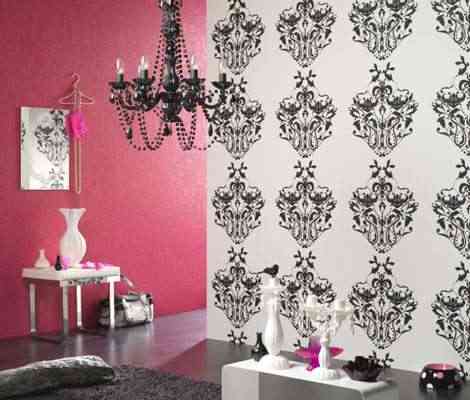 The truth is that the coating most used for interior walls is painting. However, wallpaper has also become a trend and we increasingly turn to it to decorate environments and create different styles.
The prints and designs that the wallpaper offers us, with the painting would be very difficult, almost impossible to achieve a similar finish. In addition, the effort and economic investment would have too much weight. Therefore, when we want to decorate our walls with original or different patterns and designs, the best option is wallpaper.

If installation is very simple. You will not need an expert, if you propose, you can paper your walls yourself.

Another advantage that this material offers us is that due to the infinity of designs and combinations of colors that we can find in the market, it becomes the perfect element to create very specific styles.

One of the biggest advantages it offers is its easy cleaning, something that painting can not offer us.
Vinyl paper only requires a damp cloth with detergent to look like new, without stains or dirt.

The walls that have small imperfections need a much more careful finish if you are going to apply paint later. However, when we use wallpaper, this step could be skipped, since the small imperfections will be completely hidden after placing the paper.
This type of election at the end is always a matter of taste and good say that "in the variety is the taste." But it is never too easy to know the advantages that certain materials can offer us over others.