No doubt how in many times and remarkable moments of interior decoration, technological advances were present to demonstrate an exquisite vanguard in the conformation of furniture and definition of spaces, and the contemporary era is not alien to this dynamic of development that affects all aspects of our lives.
That is why the decorative projectors they were initially included as a true extravagance destined for a few eccentrics that decided their disposition, however they can be acquired by any economy and the range of variables is enormous, making it is avant-garde practice in a true revolution.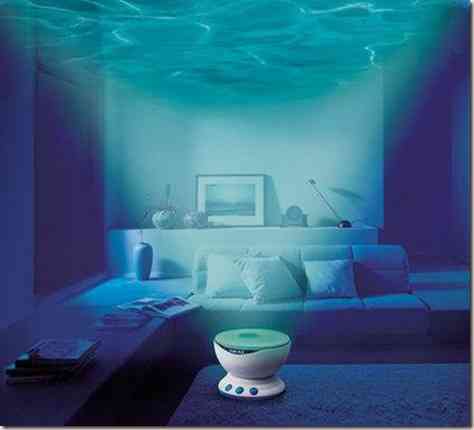 Playing with lights and shadows, cloning textures of nature, how the marine projector does it, graphic trends in avant-garde decoration are completely renewed, and the effect on the senses transports us to a magical universe, worthy of the sensory decoration of the modern era.
On the other hand, this type of decoration, not only can be a distinguishing element notable for its nature, but an object playful and learning, especially for the little ones who thanks to their wonderful imagination will greatly enjoy this aesthetic disposition, while they can learn the constellations with the wide variety of star projectors that we find in the market.
While it should be noted that this type of elements still finds some reluctance especially in the choice of the spaces for its implementation, the projectors of textures gain terrain in corridors and receivers, while perhaps the most playful or sensory are fascinating for the decoration in the bedroom of our little one.
And we do not necessarily have to talk about a child of 10 years, but even in infants, where the Early stimulation is given from colors sounds and movements and is fundamental to their healthy development, so the sensory decoration, careful in its nuances of low saturation and relaxing tone is great.