If you are a lover of decoration and a taste for the old is one of your great passions, the protagonists of today's reading may completely steal your heart. And is that beyond the brightness of new furniture, homogeneous surfaces and guarantees of the pieces that today offers us the market, a world of decorative possibilities can be opened before our eyes. I speak to you of the taste for the old. Of the furniture with solera to which we can give second chances that high doses of love and dedication will be responsible for transforming into unique and unrepeatable pieces to look and have the luck to enjoy at home. And as an example of this, today we focus on the recycled doors and in giving you a lot of good ideas to make them be part of our house of the most original and beautiful of the forms. Do not lose detail that we started!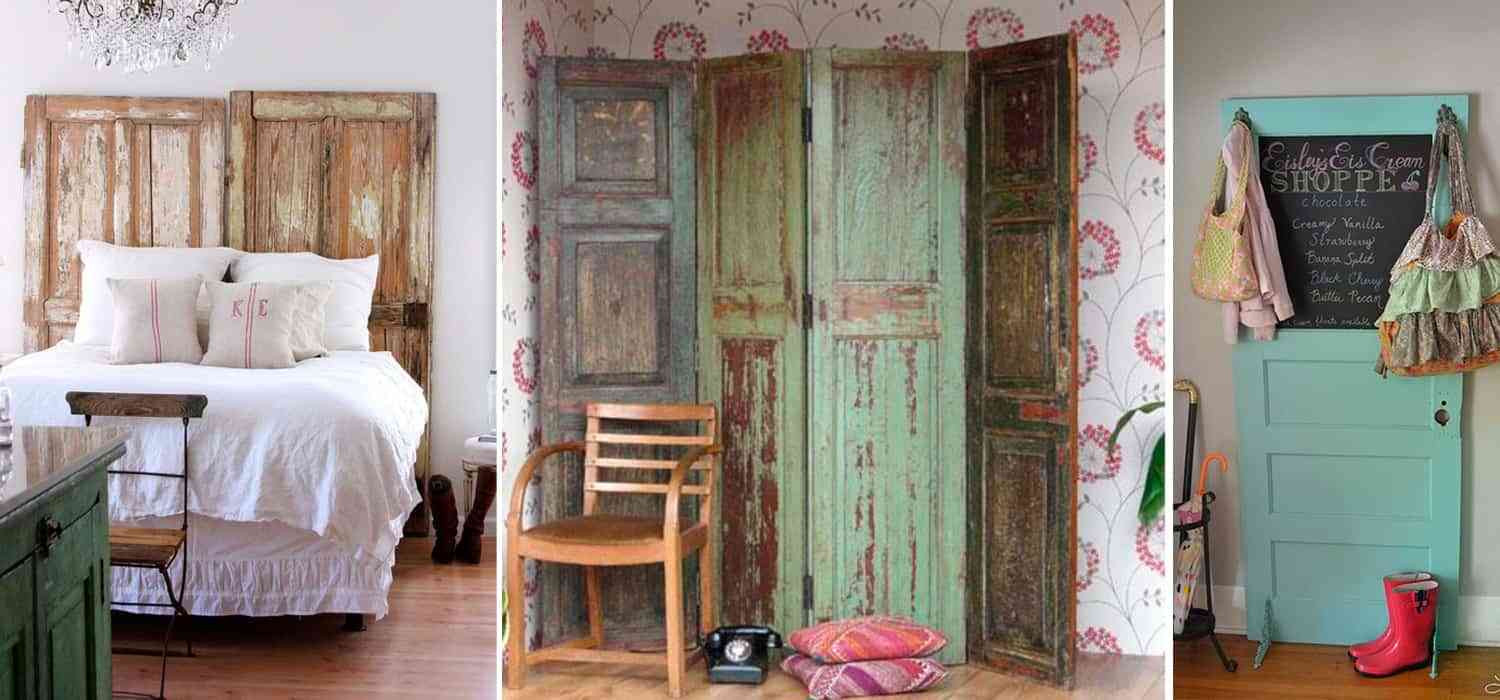 Close spaces with them
If you have an open storage space that you currently want to close, recycling old doors to get it will be a unique idea, special and of great character for the stay in which you decide to accommodate them. Preserving its original aesthetic or adapting its surface to the image and chromatic range of the new space in which they will meet, they will manage to capture all the attention and prominence of the place, almost by magic.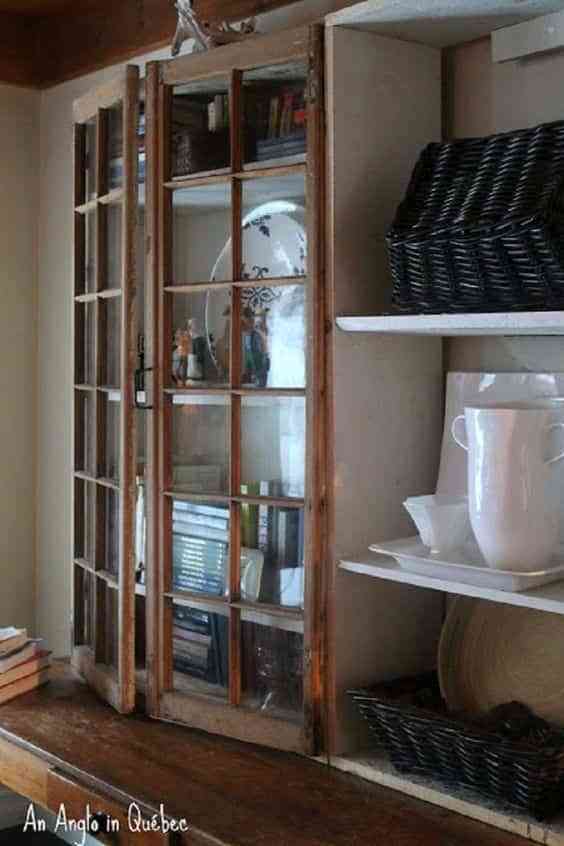 A screen
Decorating with antique doors It can be a unique bet with which to multiply the comfort and harmony at home while welcoming a unique piece, exclusive and own life in your home. Do it through recycled doors that make a screen with which to divide environments, will be an idea as functional as visual if it is an element that you need in your day to day.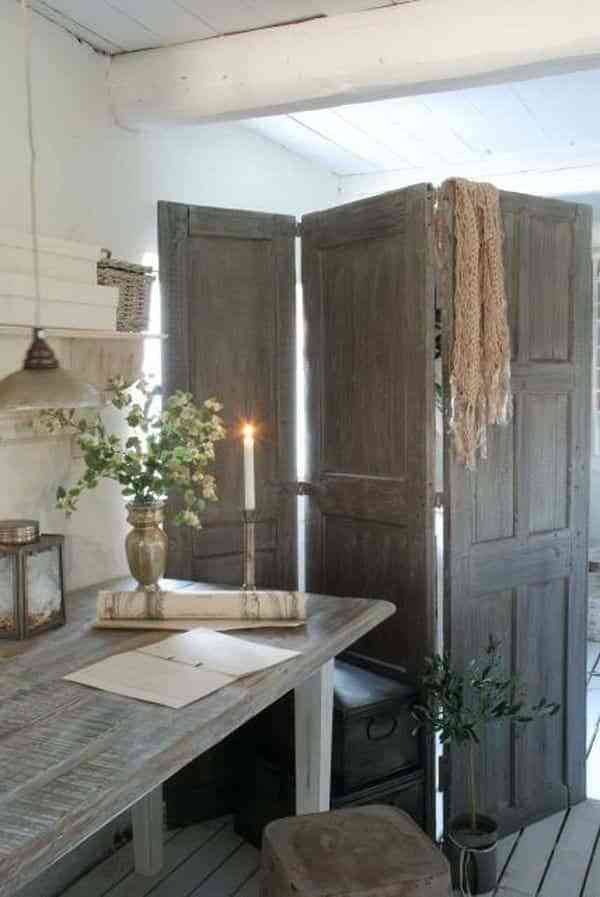 Release table
Whether you have a door of marked value for you, or if you are willing to show off all the details of the most original of the forms, turn it into your dining room or center table, it will be the option that you are looking for. You will enjoy it day after day while your decoration acquires an air as personal as nostalgic and completely unique!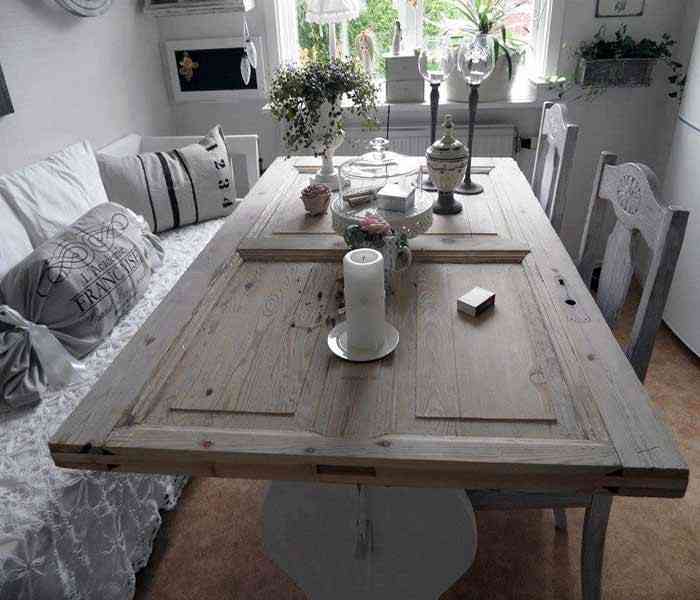 Sliding doors with hearth
Betting on sliding doors at home It is always a functional and practical option. But materialize them using recycled doors and with long life behind them will be the most. And it will be As simple as making yourself with a rail seen in which to screw them. No more no less. Bet on its original aesthetics to boast of an air of tradition unparalleled in the ranch, or go for personalization if you want to make them part of the environment in which you are going to accommodate them.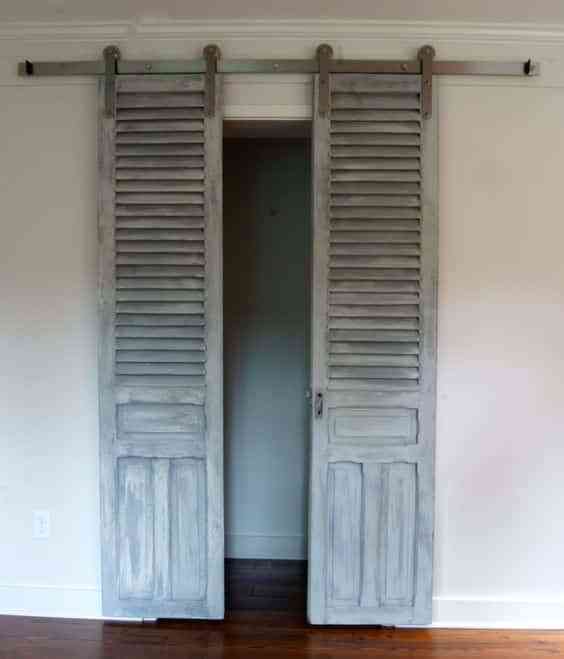 Show off mirror
Use recycled doors for a mirror of the most atypical and original, can become another great way to take full advantage of an old door to which you have cast your eye. After all, granting them functionality will be what ends up turning them into indispensable and irreplaceable pieces at home.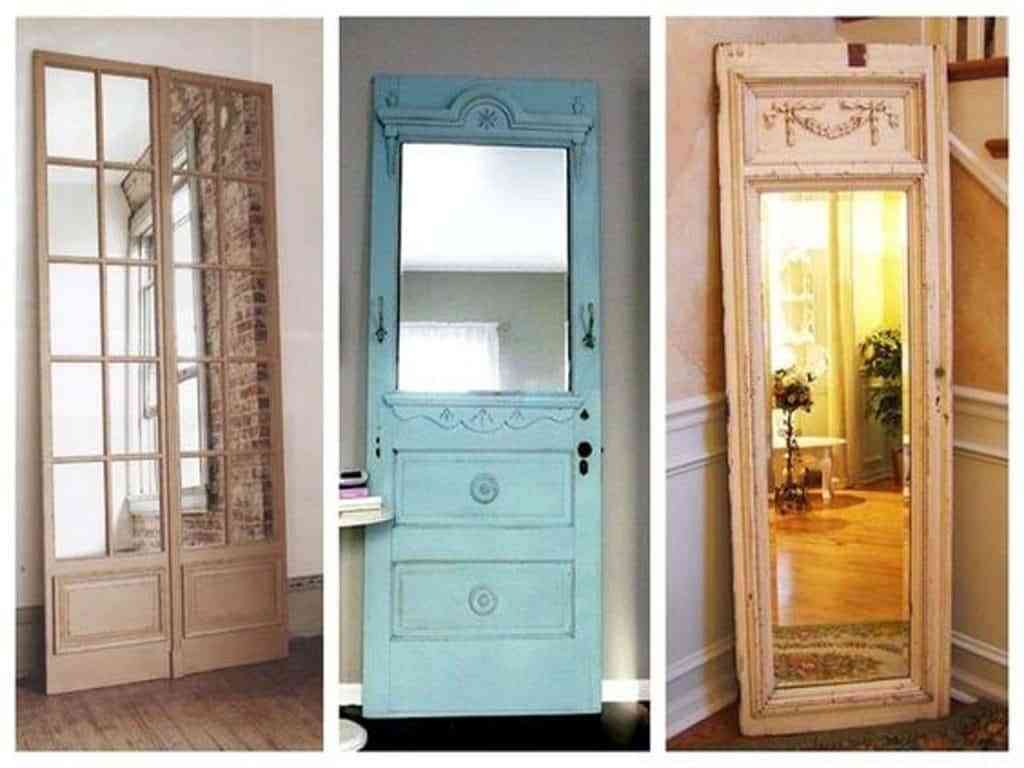 A very special back
Use them as back to give place to the piece of furniture of greater age and character of house, it will be another great and varied idea to show them off And as for a button, see how they have launched this piece of furniture that acts as a shoe remover, rack and support surface. A great piece to incorporate in a hall, do not you think?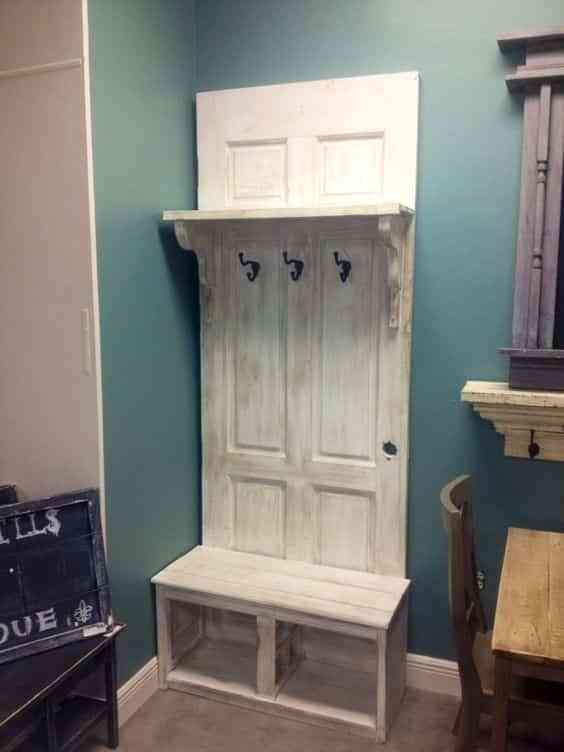 A very personal rack
Although without hangers would result in a super authentic photo frame (which is also another nice option to consider), in this case also, hooks have been incorporated into your free space. And is that why decide when you can enjoy both?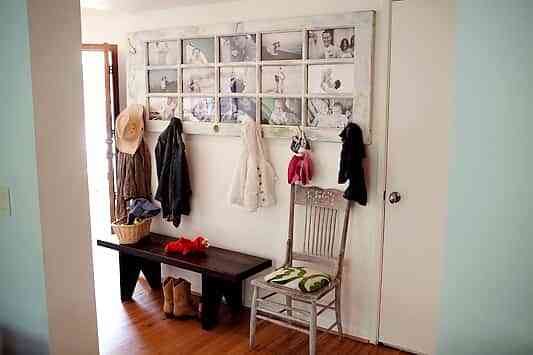 Base for your ambient light points
A great way to save yourself doing wall slashes if you want to put sconces directly on it. In the case of the bedroom, it will give you a romantic and original touch on both sides of the bed and on the bedside tables. If it is another room, you will give prominence to your recycled doors while accompanying the space with a warm touch of ambient light.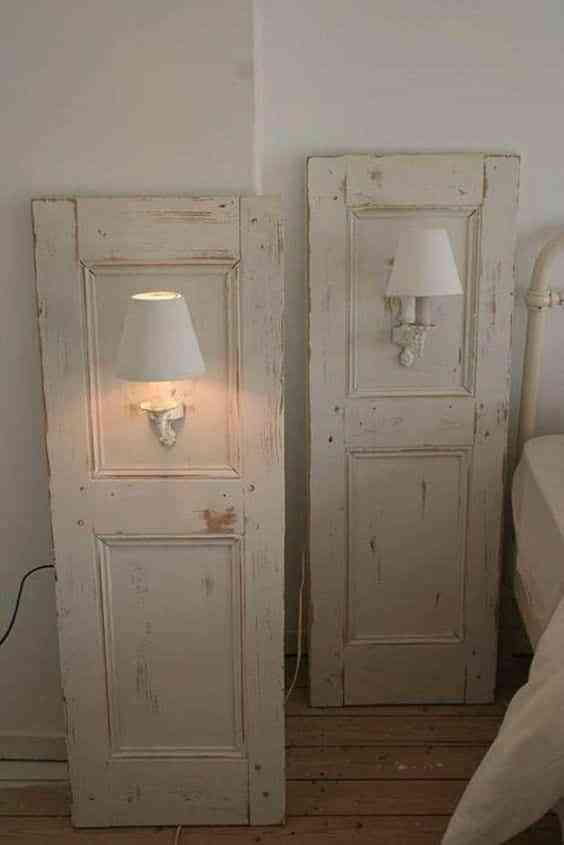 Recycled doors A unique touch to your shelves
Use them as a front for your shelves It can give you great results. Add a background coinciding with the height at which your holes are, et violà!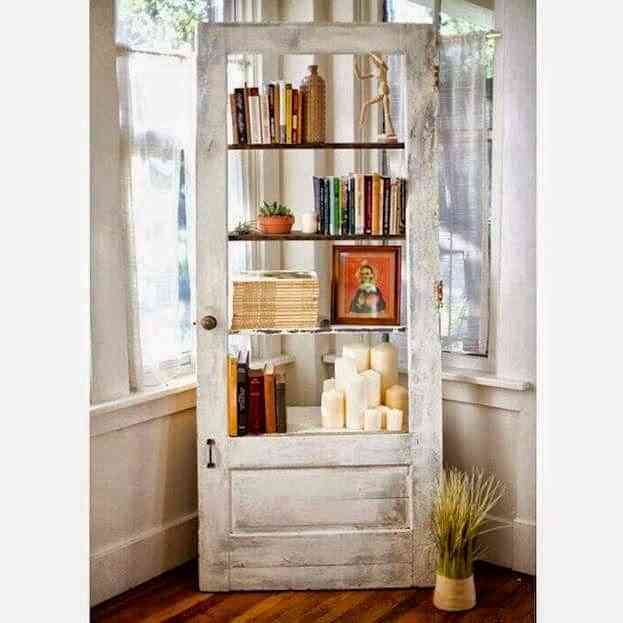 Customize your headboard
Original headboards for the bedroom You will be able to find many, but without a doubt, to give shape to yours through an old or recycled door, will give a very special character and harmony to your most intimate and personal stay.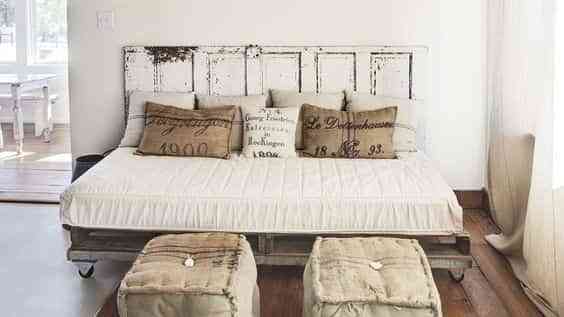 As you can see, recycled doors can do a lot for the decoration of your home. Bet on the idea that best suits your needs and you and do not wait any longer to welcome the one you have in mind at home!