If we are willing to look at the decoration a piece of furniture that presents all the characteristics of rebellious youth and of course completely unstructured spaces these will undoubtedly be the puffs.
This boast of comfort that presupposes sitting on the floor was introduced to American decoration around the 60 years and it arrives to our days even as a firm representative of the disjointed spaces and lacking rules that govern it.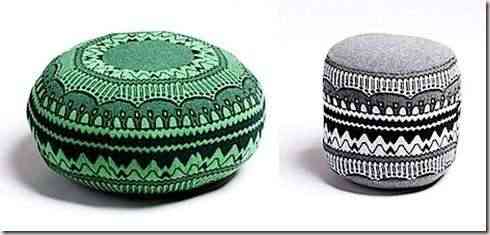 Although it may seem daring to imagine it, puffs he evolved a lot from its original conception and today we find several pieces of functional character, among these are those that can become a comfortable bed, keeping a mattress inside of one or two seats ideal to receive visits or floors of small dimensions.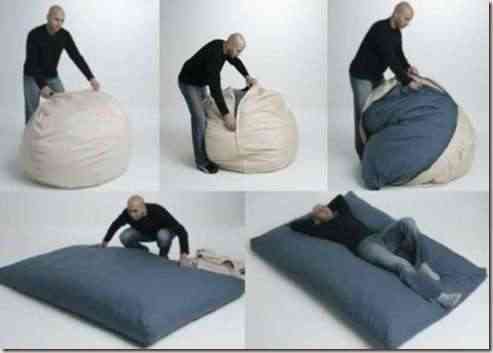 A remarkable feature of this Functional and decorative furniture is that it can be created with practically anything, therefore those old pillows you're thinking of changing, or the shirts you no longer wear can become your new poufs, but the recycling in the decoration can surprise us always and we find puffs built with old tires, the aesthetic result is surprising and its comfort is not negligible.
Last but not least, its multifaceted character what turns the puffs ideal for any decorative trend although its maximum performance is achieved in spaces young and avant-garde.
If it is framed in a decorative project that requires comfortable and elegant practical furniture no doubt some ideas of modern poufs can return creativity to adorn those spaces that are lacking personality