You already know that the pumpkin is one of the elements that can not be missing in any Halloween decoration worth its salt. It is used in a host of ideas, more or less fun or terrifying. Today we show you how to do pumpkins decorated with paint to get different results. Do you dare to try?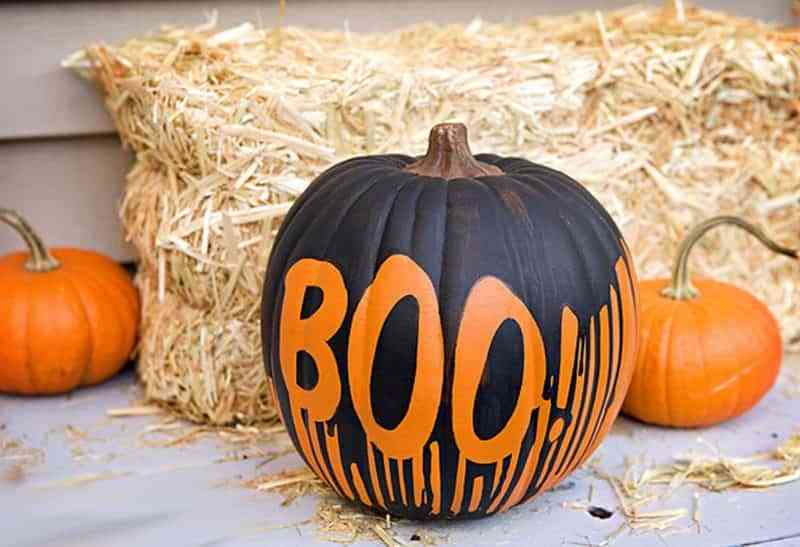 We love painting! I never tire of repeating it again and again, because it is one of the most versatile tools when it comes to decorating. And that also extends to the awesome event that is Halloween, an event in which the imagination is unleashed to achieve interiors of the most terrifying. And in this the painting has a lot to say. Today we teach you how to make pumpkins decorated with paint.
And is that a pumpkin is a pumpkin, orange, round and flattened. But with a little paint ... The thing changes! Discover some great ideas so that decorating with pumpkins is not the same as every year. They will cause a sensation!
Pumpkins decorated with paint and stripes Chevron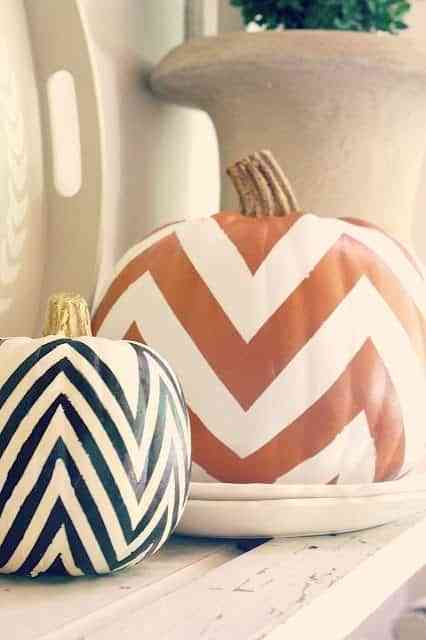 You already know that Chevron stripes They are a trend for a long time, and this graphical resource does not look like moving to a better life because we continue Seeing it everywhere: in walls, in furniture, in accessories ... Even creating fun pumpkins decorated with Halloween paint.
So join the passionate zigzag and get hold of some lustrous pumpkins what to decorate for the event For this you will need, in addition, black and white paint (or the color you prefer) and narrow masking tape (you will use the lifelong painter's tape).
A tip: you can use pumpkins, natural or artificial, but if you want to keep them for next year, choose artificial ones. Obviously the others will end up spoiling and you will have to throw them away. They are available in all sizes in decoration stores, department stores or even in the bazaar of your neighborhood. At this time, pumpkins succeed.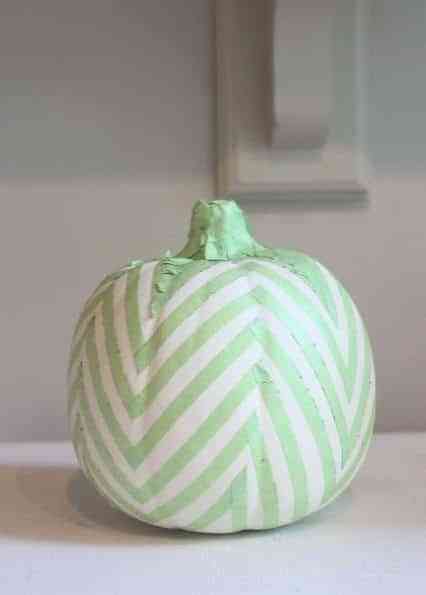 starts paint the pumpkin white, except for the rabito. Then he places the painter's tape tracing the zig zag characteristic of the Chevron print. Once well stuck, paint the pumpkin with black paint. You can use spray paint that is very comfortable and easy to use. Give two hands if necessary.
When the paint has dried completely, you just have to Remove the painter's tape. Have you seen how easy it is to make special pumpkins decorated with paint?
A pumpkin that scares ... Boo!
This beautiful pumpkin has been decorated with the technique of reserves, very simple to make and very effective. For the work you will need a decorative pumpkin (you can also use a real one), a vinyl sheet or adhesive plastic, black paint, a brush ... and little else.
starts protect the area well in which you are going to paint the pumpkin. Believe me, then you will appreciate it. Cut the letters BOO on the adhesive vinyl sheet. You can use the internet to find a font that you like. Then print the letters and transfer them to the vinyl, cut them out and glue them onto the pumpkin.
Start painting the part of the tail with the help of the brush. Before protect it with tape so that it does not get stained with black paint.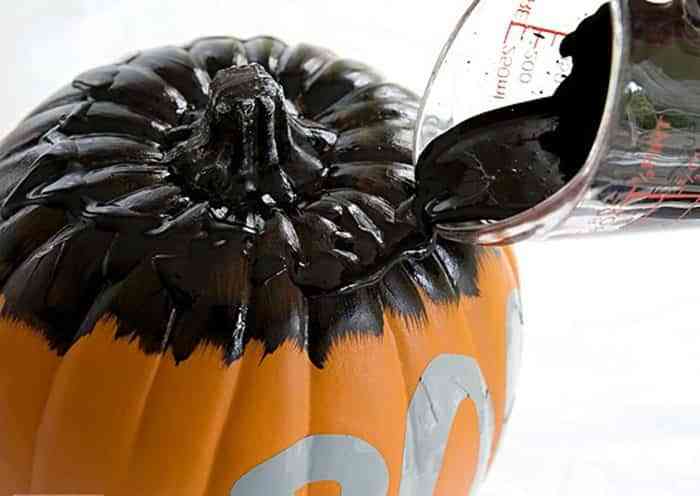 When you have painted the top of the pumpkin, it is time to pour the paint over, in such a way that there are large chorretones. It is convenient that the paint is slightly dense, because if it is too liquid the result will be worse.
Let the paint drip on top of the pumpkin, without completely painting the bottom. Then wait until it is completely dry. When this happens, you can remove the vinyl of the pumpkin and you will see how the word BOO is read.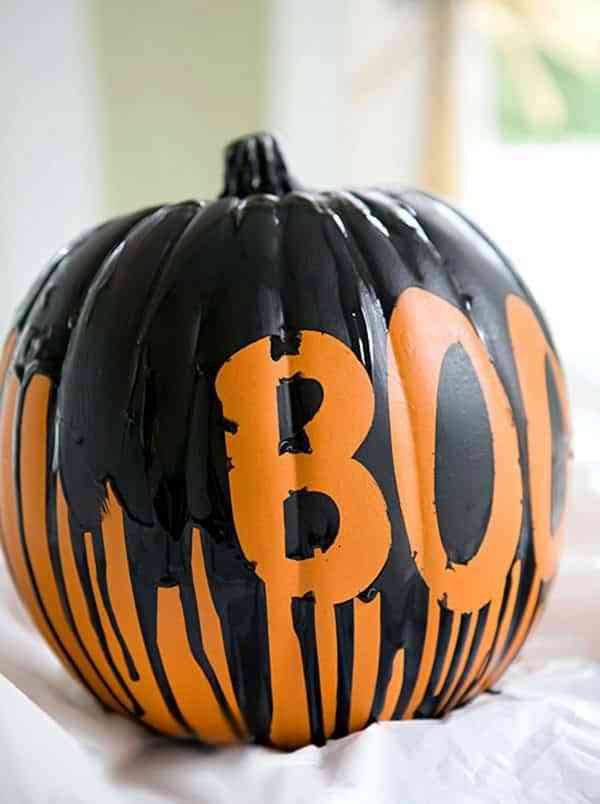 A very festive design
There's nothing more festive than confetti, so here's a great idea: decorate a pumpkin with black paint and golden confetti. Cool!
In this Westwing video tutorial you will discover how it is done and how easy it is.
You just have to paint the pumpkin you have chosen with black spray paint, making sure it is well covered. You can also use liquid paint and a brush and paint the pumpkin stretching the paint well. Let dry completely.
Then cut small strips of self-adhesive paper of golden color, so they stand out over black. It will also serve you washi tape of the color that you like most.
Go gluing the cuttings on the surface of the pumpkin, placing more amount in the lower part than in the upper part to achieve a degraded effect. It is done!
As you see, pumpkins are an infallible resource to decorate the house or a Halloween party. An element that is completely linked to this special holiday. And yet, there are plenty of ideas for get a very original result. With a little paint, everything is possible!