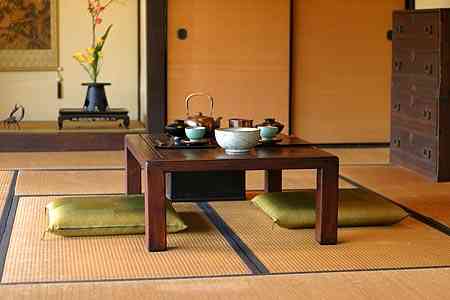 For some years, one of the most booming trends in the theme of decoration and interior design, is Orientalism. Its spirit is minimalist decoration, simple and refined. We must clarify before starting the article, that the Zen environment is not easy to reach, but when we achieve it our life will reach a new meaning, a new dimension.
This trend of Zen decoration allows creating a simple universe, without frills, but very current, relaxed, rested and harmonious. To achieve a Zen atmosphere, we can not have too many decorative objects, as these make the atmosphere of peace and calm difficult. The colors of the environment should be natural, sweet colors (beige, gray, ...) enhanced by touches of more vivid colors (red tones are a very good choice).
We are going to give you some ideas and some ideas to get a Zen decoration. As we have said before, we should avoid overloading the decoration. In addition, in a Zen environment, comfort should be the basis of everything, so carpets (with small geometric shapes) or comfortable cushions can be an excellent choice.
Terracotta containers with flowers (mainly orchids) can also help you achieve the longed for Zen. A censer that gives off sweet smells (choose simple perfumes, such as pine or cedar). The decoration of the walls can be with some Japanese prints or with charcoal drawings. Candles and paper lamps will also be phenomenal in our decoration.
Zen furniture is also very important. But what is a Zen furniture? Well it is a minimalist furniture, refined, straight lines. Finally, do not forget the curtains, since they are a very important element for a Zen decoration. The curtains condition both the brightness of the piece and the tone of the colors.