Many times some pieces of the crockery and glassware they break and in the end we end up accumulating a lot of mismatched pieces that we do not use and only occupy space in the kitchen.
Then I'll show you some practical and decorative ideas to reuse all those unpaired pieces of crockery and glassware with which you do not know what to do.
If you want to create an intimate, cozy and charming atmosphere, those unpaired glasses can help you get it. To do this you just have to place in the glasses a bit of sand or small stones and then place a candle. You can play with the colors of the sand and the candles to match the rest of the decoration.
A different and original detail that will allow you decorate recycling your old glasses and without investing money.
Although, your glasses can also become a perfect vase. You can bet on experimenting as unusual elements as in the photo that you can see below:
As you can see some simple vegetables that hold your flowers inside the glass can help create a perfect detail to decorate the table or any corner of the house.
Although, if you prefer you can bet on simpler options, traditional style, with water and flowers simply. About tastes there is nothing written…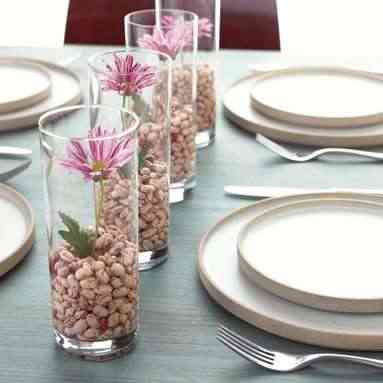 And, if you also have some unpaired dishesWhat do you think if you decorate your wall with them?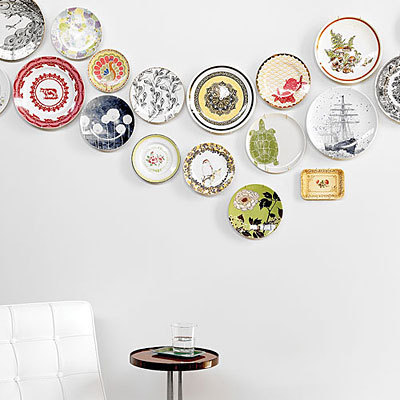 Decorating, with a little imagination, can be: easy, cheap and very fun ...Get inspired and start decorating!