In interior decoration we already know, many strategies or tricks to visually enlarge stays of a few square meters. But what to do when we have a lot of space?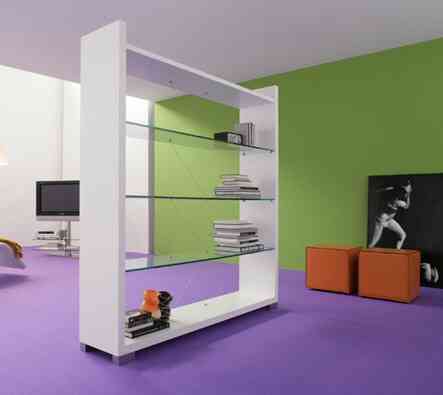 How to decorate so many meters? The idea is simple, if in small spaces the objectives will be to gain lighting and space through light colors and small but functional furniture ... for stays the options to play are increased.
We can combine practically as we wish, without it being necessary to look for ways and means of providing square meters. In this way we will play with the color and layout of the furniture.
In this case and if you do not want to look for another type of environment, we will try to create a cozy stay. Delimit zones, separate environments and focus on strategic places will be our goal.
It is necessary to know separate spaces, if we want to decorate spacious and open rooms; in this way we can create different environments within the same room. Especially if we have loft homes where the same room will serve us for multiple uses.
When what we spare is space, it is not necessary to locate all the furniture attached to the wall; with this we can some furniture, strategically, in the central zone. In this way, different spaces will be separated, within the same room.
Among these furniture that we can place quietly, it can be a simple bookshelf, a multifunction panel, screens ... etc all to share a common space.
The first image shows us as an example its decoration based on rather cold colors... but very intense.
The ground is in mauve, the walls have been highlighted with a combination of green and white. The large walls give us the luxury of being able to paint each one in a different color.
If you have space, take advantage without fear, you'll see that the result surprises you.