As mothers we know that our children need more than computer games to vent all their energy and if we do not have it safe we ​​think that in addition to thinking, and developing logic, children should exercise, breathe fresh air, take the sun and download a lot, a lot of adrenaline.
When we were little we would ride a tricycle, ride a bike, jump rope, run, jump, and we would not stop until we were totally exhausted. And although, technology makes things different for our children, it is our responsibility to encourage them to enjoy physical exercise and sports. Enrolling them in a swimming, football or basketball club improves their motor skills and puts them in contact with more children of their age, which is very beneficial for their future social life.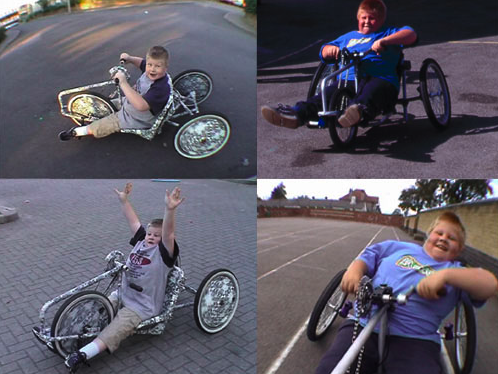 It is true that competing against console games is difficult but there are options that can make the task easier than we thought. One is the TILTING tricycle, winner of the best design award in the RCA and developed by HELEN HAMLIN Research Center. The piece is basically a modular design that can be used by children and adults, using the most advanced technology in mobility and characterized by its contemporary appearance.
To improve its performance it has the possibility of operating with foot pedals or hand pedals, all this produced by the alternative configuration of its motor system. The mechanism that moves it works in a similar way to that of a skateboard, distributing the weight of the body in the direction on which you want to make the turn.
To take a look and decide for the next Christmas gift of our children, we can visit the website http://www.benwilsondesign.co.uk/