The Trendy Girls continues with its anniversary party and therefore continues to give top brand products to its customers. Today is Friday's fifth day of competition and, although there is little time left to take advantage of the wonderful gifts, we still have time to get one.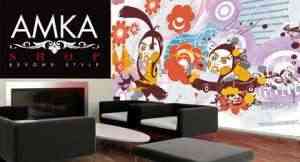 In today's raffle participates Amka, a graphic arts company dedicated to digital creation applied to an infinity of objects. Edits and sells creations artists selected by the artists themselves. Vector graphics, digital painting, collage, 3D, photography and mixed media are the techniques they use with their products, making a maximum of 200 copies in each of them. They also print their creations in any material: fabrics, pvc, aluminum or wallpaper, among others.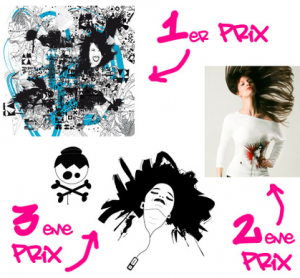 The gifts that they offer to the readers They are: a scarf and a shirt, both with printed graphics and decorative stickers to stick on the walls, for example. You know, to get them you just have to leave a comment on the website of The Trendy Girls and wait for your luck.
More information: Amka