Noken is one of the companies belonging to Porcelanosa Group and its production focuses on taps, toilets, furniture and accessories for the bathroom. With the arrival of the cold, Noken makes available to all users its new catalog of radiators.
The new products are integrated by an original range of dry towel radiators for the bathroom, always guaranteed by the guarantee and the quality that Porcelanosa Group confers.
Among its new models and collections two ranges stand out in particular, for their originality and quality conditions: Tetris y Lix Reflex.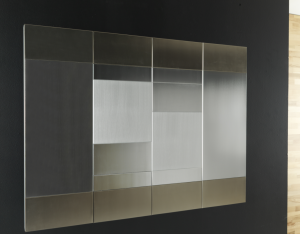 Tetris It is one of them, which applies the concept of high decoration in its structure. It is inserted in the decorative set and goes unnoticed as one more element, without showing any hint that it is a radiator. It has a contemporary design and great versatility thanks to the different sizes available (80 × 60, 40x140cm and 20x140cm, the last two with built-in towel rail).
Its manufacture is made of aluminum alloy and its surface offers a set of different shapes and metallic finishes, forming an image that justifies its name. It is available in water, electric and mixed versions and with a power range between 340 and 696 W.
Lis Reflex is another of the star models of Noken. Its extra flat design takes center stage in the bathroom as we can also use it as a mirror thanks to its highly polished steel surface. It incorporates a towel rack adjustable in height with which towels can be heated for after the shower.
Complete Catalog of Noken Radiators
More information: Noken