If you want to learn how to make your own Zen garden, to enjoy the harmony, peace and charm that these oriental gardens transmit ... read on, today in Decoration 2.0 we give you some tips to follow.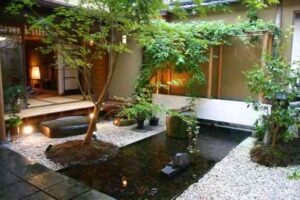 Where we are going to locate the Zen garden is one of the main questions we must ask. Depending on the dimensions of the place we will need more or less resources. Remember that you can also make a small garden, about 30 cm, we can also enjoy the wonderful qualities of these.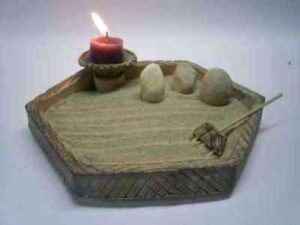 If it is a large site, we will divide the surface by areas or zones. We will look for bases to place the sand or gravel, these can be made of wood because we can paint or varnish them without problems, it is also a natural resource ... something very important in this type of gardens. If on the other hand, the area is small enough with a base or two to contain the sand or gravel.
Think that the secrets of these gardens lies, among other things, in their recognized cleanliness. In this way we will do with a weed check and, in the wooden bases, we will place the sand or the gravel.
The vegetation is the main theme of these gardens. We will make beautiful compositions of vegetation, take advantage of natural resources such as stones, rocks and wood. Think that within these resources we have a huge range of possibilities ... -looking for some photos, of this type of gardens, will help our inspiration-
As details we can semi-bury some rocks, put woods with musco, statues, fountains ... etc. Remember the key lies in harmony and balance. It is very important not to overload the decoration.
Create figures and simple paths playing with the water and the composition of the whole garden. Put them to your liking, but remember to keep looking for some ideas.