A few days ago we saw how a completely white hall was transformed into a more personality interior when painting it with stripes and adding some complements, but this black and white striped entrance hall may be a bit more risky.
Maybe too much saturation for a small space, but we can not deny that the aesthetic result is incredible.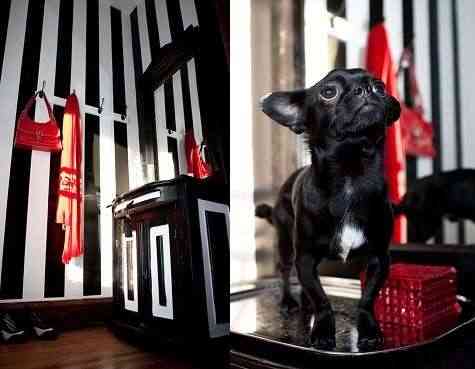 The small dresser that we see in the first image has been restored and also painted in the same tones, which then have been combined with a red touch a chandelier of this color, very similar to what we saw a few days ago.
Via: Design Sponge