We agree that the receiver is our business card at a decorative level. And therefore we strive and we put all the illusion of the world to dress him. But It can also be a storage extra at home to vent other rooms. There are solutions of all kinds, however small or large it may be. And sure they fit with your look. I tell you what they are going.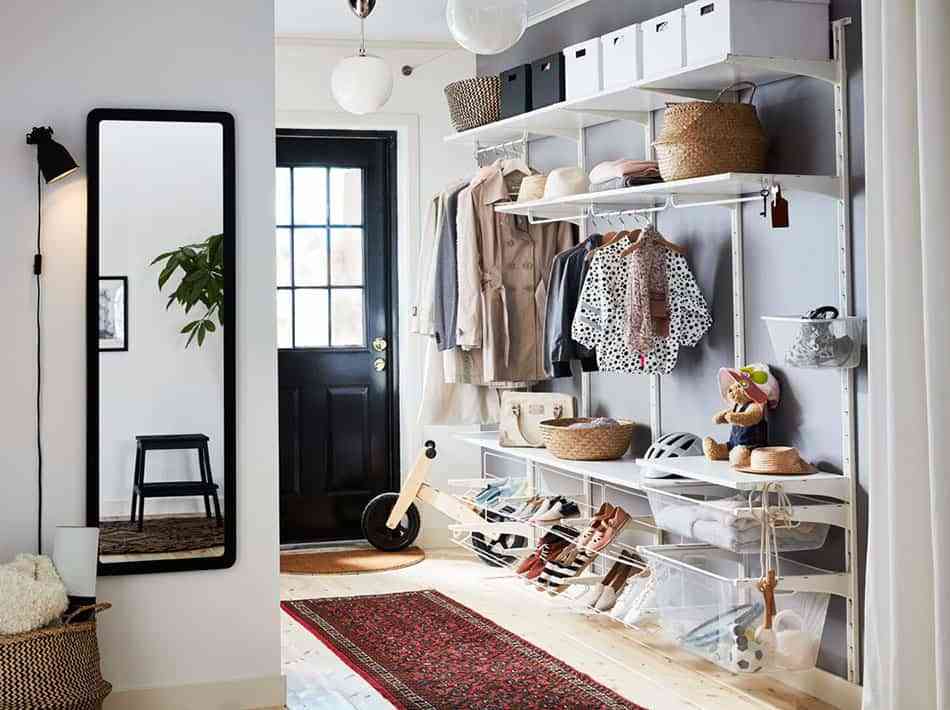 Create new areas to save it is a usual task, which forces us to look for more and more ideas. Give a plus storage to leave the outerwear and bags and accessories as soon as we enter the door. Or to classify all footwear and out-of-season clothing. The meters of the entrance, its shape and the type of light You receive valuable clues to find a solution ten.
A plus storage, also in mini spaces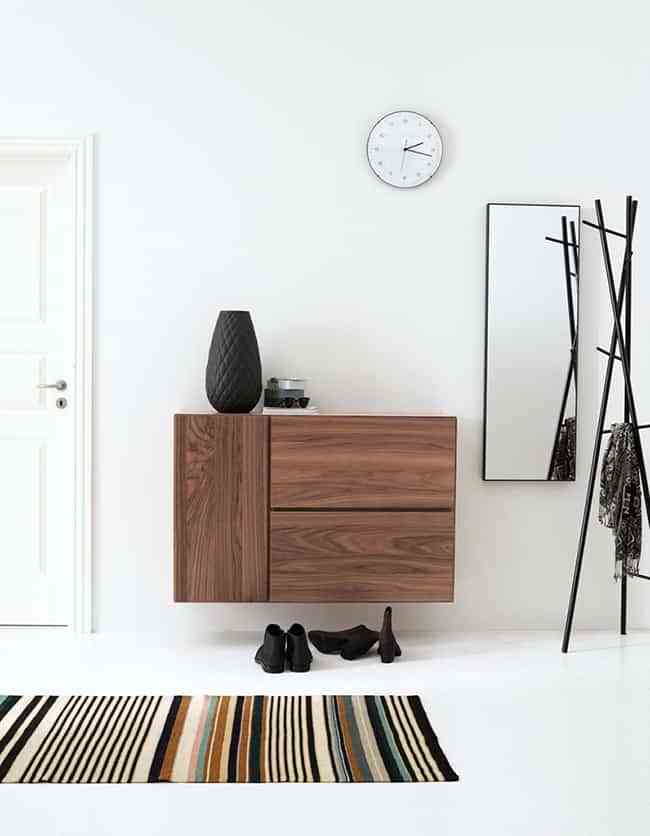 Our hall can be a plus storage without losing a bit of charm and style. As usual, It is usually a space of limited dimensions. Well, not even this fact will prevent you from finding the ideal furniture. From furniture with drawers, a trunks y mini showcases They can be our perfect allies to start keeping everything we need in them. Now, there are some almost sacred rules that we must take into account so as not to make mistakes in the election.
A plus storage that fits perfectly and does not steal too many meters will be the highest priority. We want to continue feeling that our hall It has not lost its personality or been overloaded with cabinets and shelves that take advantage of any wall gap. If so, bet on multi-wall furniture with a low background. They are discreet and slender pieces, that on the one hand will occupy the minimum and on the other hand they will allow you to hide small objects, such as glasses, notebooks, key rings, etc.
There is nothing like investigating to discover ingenious solutions. Proposals that show that every centimeter matters and can be profitable as a plus of storage. So are the XXS cabinets, able to adapt to impossible corners.
Cabinets and drawer units: white and closed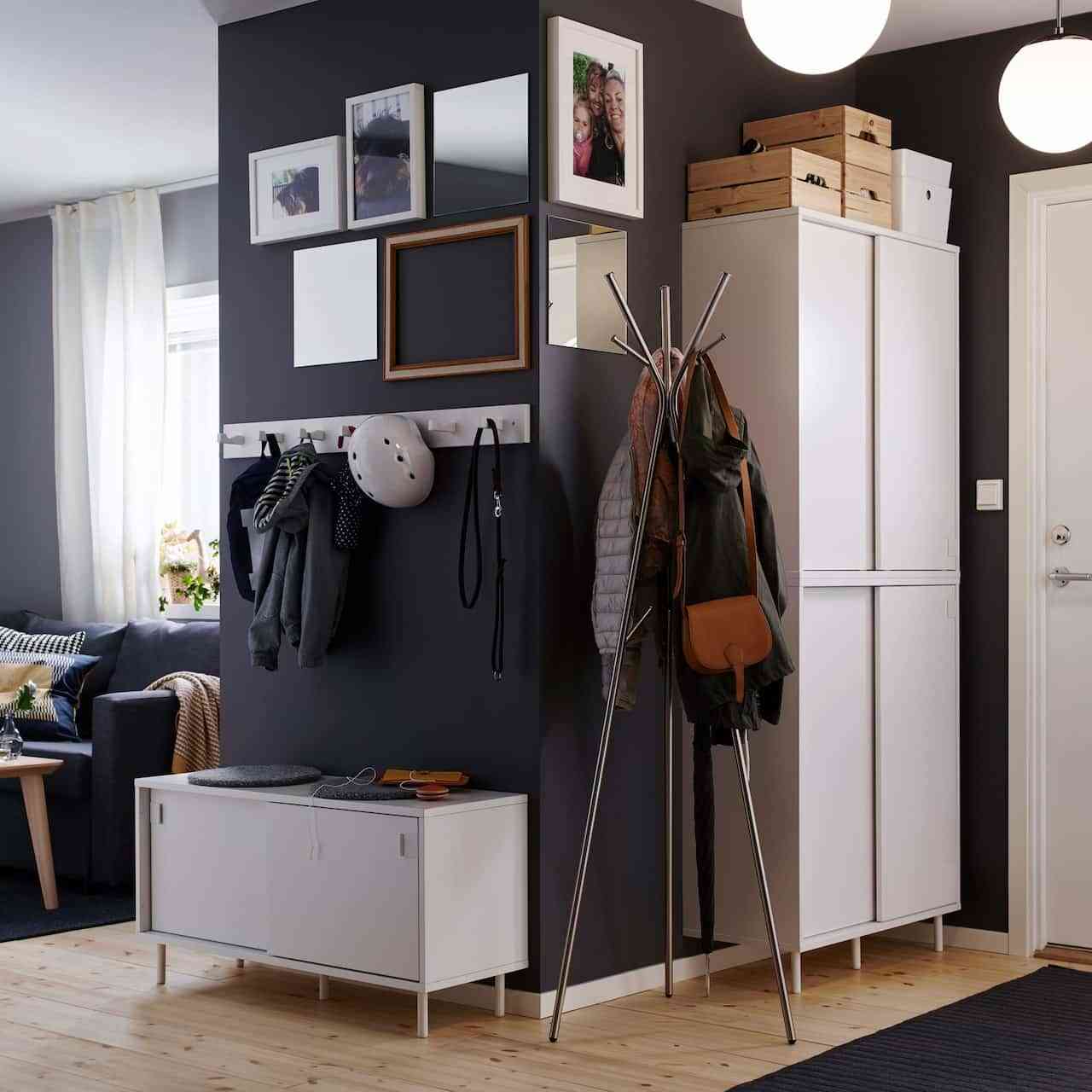 A clear wall in the hall can be that ideal surface where to enable an extra storage that will go a thousand wonders. The most modern proposals consist of Matching cabinets and drawers with a youthful look unmistakable They are designed to combine them if we have a sufficiently large entrance and also with an L shape. They are closed designs, with doors. Thanks to this, they are especially comfortable furniture to keep without fear of seeing your interior if you have not given us time to organize it. A great advantage before improvised visits.
In addition, these models offer other advantages so that the receiver has a generous storage bonus. Its sliding leaves optimize the space well. That is, we will not have to worry about them being an obstacle when opening them or colliding with any other element. Like those clothes racks that decorate by themselves. Inside, they still pleasantly surprise. They come equipped with adjustable shelves to create high-capacity shoemakers.
As for its volume, it should not be an impediment either. The fact that its finished sea White guarantees a good visual lightness. They lose weight optically and make it easy to surround them with other materials, such as baskets of vegetable fibers and modern wooden mirrors. And of course they will add luminosity if the entrance lacks natural light. There is no doubt, they are a winning option for our receiver to be a storage extra from now on.
Only halfway up: much more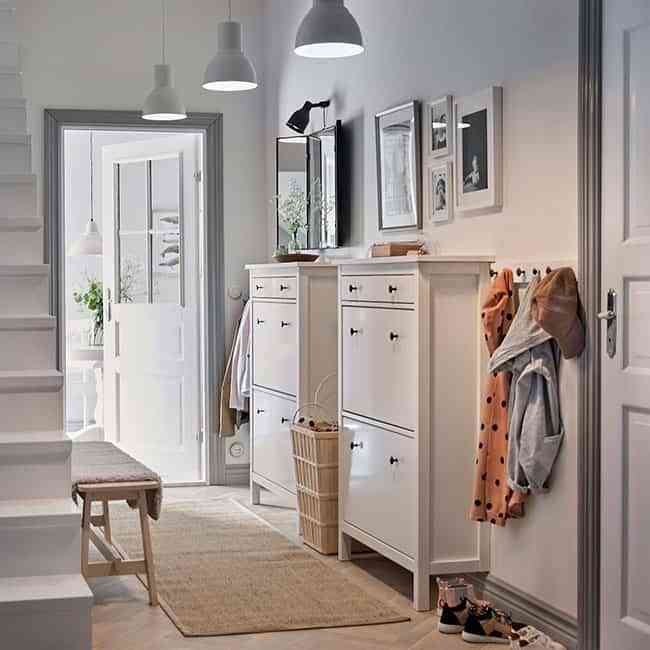 It is clear that when we need to give a plus storage to the receiver we are thinking of cabinets or shelves of large capacity. And if possible they go from floor to ceiling. But nevertheless, there are more proposals where to look and maybe they will go better with the spatial characteristics of our entrance. The cobblers and half-height drawers they are an alternative that is worth evaluating.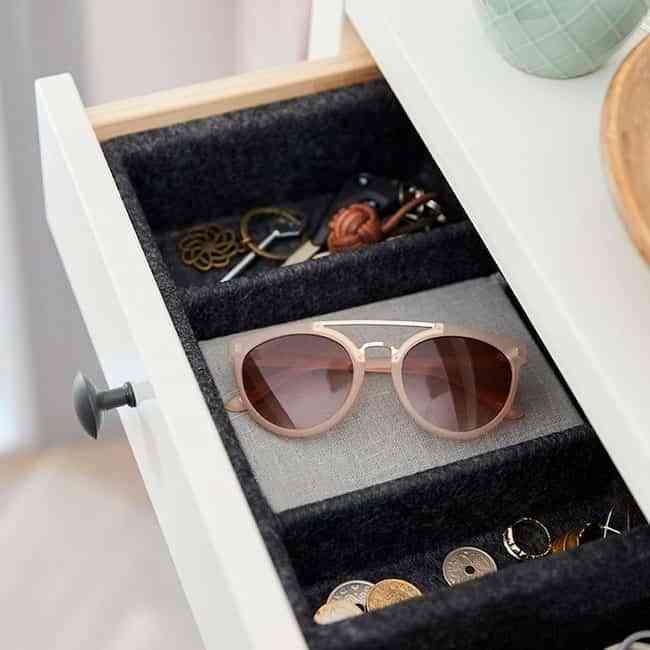 They are designs that will allow us decorate the top of the walls to our air. Perhaps with a composition of black and white photographs. In short, we will succeed in giving them that decorative interest that we do not want to lose. At the same time, on your countertop it will be very easy to improvise small exhibitors to wear collectibles that we love to teach.
With them the home hall can have an extra storage without it appearing. Especially if we choose models that look like Scandinavian air desks and furniture. Although in reality they are super practical cobblers. Think of them for place them by couple and in a row and thus they will occupy the just thing. In front of them, a light wooden bench will be perfect to sit while you get barefoot.
Flexible and modular structures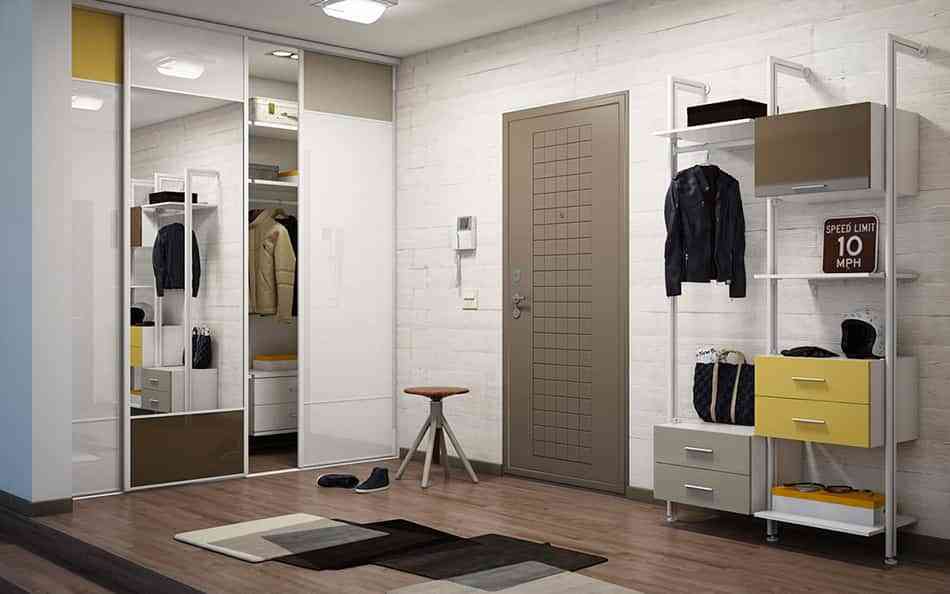 Redecorating the hall to incorporate a plus of storage also gives us foot to solutions of versatile spirit. Modular metallic structures that will be transformed as our needs change as regards storage. Undoubtedly, its main attraction is that we will be your designers, because their success lies in the personalization they achieve. These models are free, they are designed to mix shelves and drawer units according to our convenience.
As soon as they are seen they present a certain air to the specific storage systems for garages and basements. But it is only a first impression because they are really decorative thanks to the finishes in which they are presented. Yellows, browns and grays to equip the hall with a chromatic palette to the last and a plus of storage that does not disappoint.
Do you stay with any of these proposals?