In today's article we tell you how recycling some colanders we obtain these wonderful lamps with which to decorate our rooms. In addition to recycling, we will obtain a very particular light.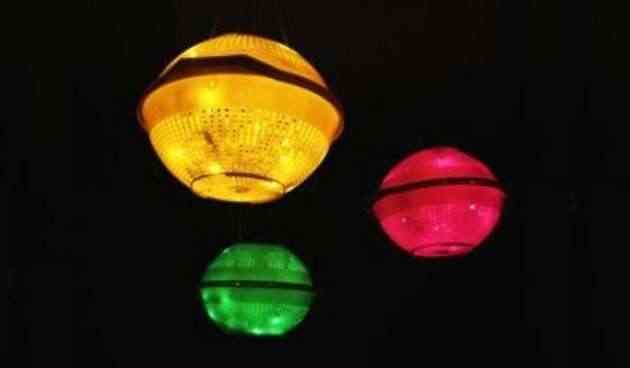 The materials what we will need are:
- yellow, green and red light guides

- metal wire

- a very strong thread

- tweezers

- contact cement

- 6 plastic strainers

- 3 ceiling hangers

- a cord
First remember that we will use two attached plastic strainers and the lights should be placed and held in the upper area in this way the weight does not make the lower part fall.
Now cut the center of three of the strainers, then use the wires to connect the lights. Locate them evenly over the entire surface and place a rope through the holes, tie with large knots at the ends. Put a second rope in the same way.
Finally we put contact cement in the four colander handles and wait for the necessary time -between 15 or 1 h- to press the strainers. Finally hang the lues with a hook to the ceiling and go!