If you are looking for an unusual, original and recycled decoration today we will teach you to make curious racks using paint pots empty! The activity will consist of placing the boats horizontally on the wall. In this way we can organize small and medium accessories such as gloves, keys or wallets and, in addition, we could hang some coat or bag.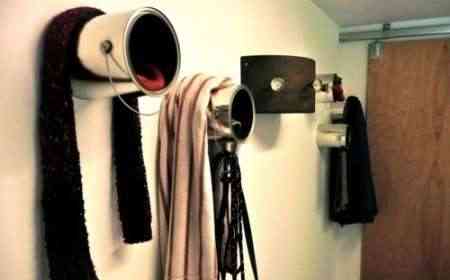 The materials What we need are:
Paint cans

Nails or long screws

Hole drill

Optional: colored paper to decorate cans or paint
The activity is very simple, first wash the cans well and let them dry. If you see it necessary you can cover them with colored paper, paint them or leave them in their original state. Then he makes some holes in the middle of the base of the cans. These holes will help to locate the cans on the wall.
Finally, secure each can with nails or long screws, to the wall. Hang your new recycled coat racks!