Within decorative processes Some trends and practices propose to define us not only as inhabitants of a functional and elegant space, but also as creatives of the same, a possibility that increases notoriously the satisfaction of having a decorated environment, a true reflection of our aesthetic conceptions and decorative capacity.
Is furniture and accessories that are developed from very creative concepts which in some cases propose a second chance to disused furniture or reuse discard elements frequent of which we will deliver the most elegant and best achieved creations, which are simple to imitate and develop with common and frequent elements.
An elegant alternative to reuse our old curtains in disuse or with breaks that seem difficult to repair, is to convert them into armchairs for our living, we can achieve this by using parts of our old curtain, cutting it and arranging it in a circular way to which we can later apply a comfortable seat made in velvet.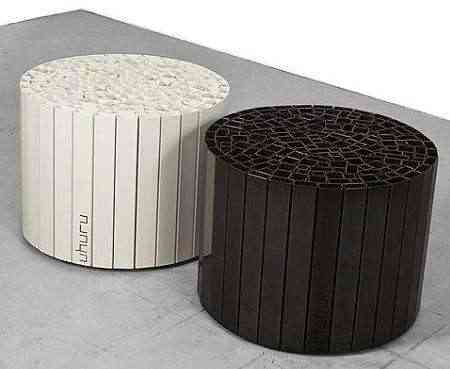 Katie Thompson is a brilliant creative that is part of the practice of recycling furniture, her works more than recycled pieces are true works of art, the creative finds solutions in practically any piece as we denote in his lounge games, where an old suitcase becomes a comfortable armchair.
Alex Witko and Courtney Hunt through Organelle Desing have brought the collection to life Hangeliers, Recycled luminaires with a magnificent decorative capacity, drastically moving away from traditional aesthetics and surprisingly achieved with clothes hangers.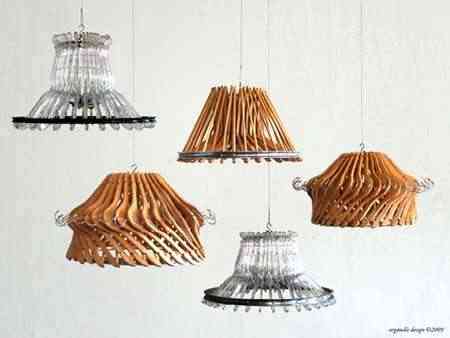 The pallets As they are called, they are no more than separators for large warehouses, their wood is second hand but their conformation is sufficiently robust to support the elements that are traditionally stored in them, this capacity is transferred to the furniture, the pallets are usually discarded so the raw material is practically free.
In a very clear and operative way we will be able to appreciate a great variety of furniture made with this material, economic simple to manipulate and capable of achieve relevant creations with rudimentary tools, without a doubt a wonderful solution for young people who do not have the necessary money for new pieces, lovers of recycled decoration, and furniture for summer houses, where considerable investment is in a way a risk based on how little these spaces are used .