Precious I find these furniture, not only for its contemporary design with polyhedral shape, but also for the material from which they are made.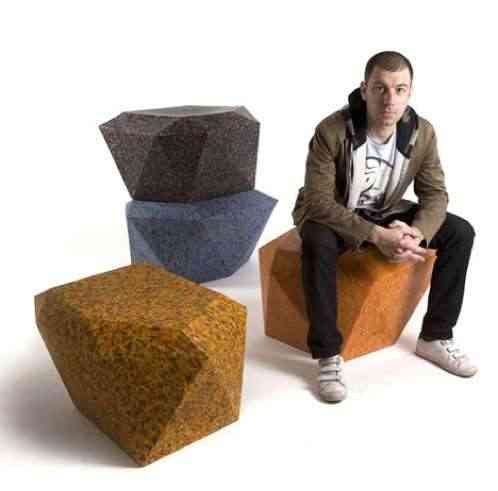 Called 100% and they are a creation of the Chilean designer Rodrigo Alonso (with great experience in graphic design and advertising) and made with recycled plastic, that material that is so hard to get rid of. Exactly they are manufactured from recycled post-consumer material (toys, beverage trays, stadium seats, etc ...), that is, a mixture of low density plastic with electronic waste crushed and then cold molded into polyhedral shapes. In addition to recycling, the manufacturing process consumes little energy, so the favor we make to nature with the creation of this type of products is immense.
This process is known as «rotomolding»A technique that allows you to take charge of large quantities of material and transform the result into a totally different, identifiable, sustainable and completely real product. What they get are unique pieces, beautiful, resistant and totally new.
100% is a project applicable to exclusive or completely massive products such as: street furniture, furniture for shopping centers, home furniture, terrace, etc. that is, imagine the amount of plastic that can be reused, preventing it from going to the garbage, and once it is broken you can go back to the initial process, rotomolding and making new products. At the moment the project has been made for the urban furniture company Fahneu.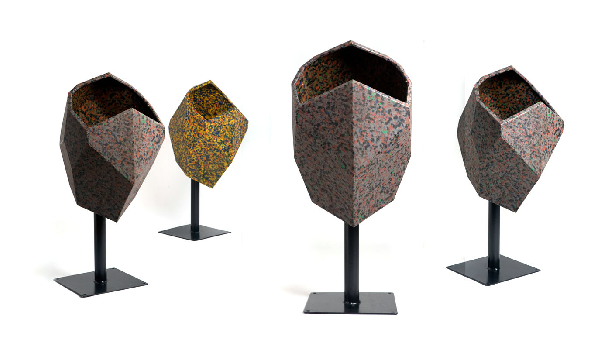 Further information: Rodrigo Alonso
Vía: Is-Arquitectura