Water is one of the most finite and perhaps most indispensable resources, its daily and assiduous use has an enormous impact, diminishing substantially the natural resource, to the point that in a few years its value will increase enormously due to its notorious scarcity.
That is why taking into account the large amount of water that we spend badly in our bathroom, Both when we shave we wash our hands, we bathe or use the toilet, interior designers bet on an internal recycling of water, how a measure of saving and amortization of the functional layout of the new furniture, besides being aware of the need to conserve the vital element.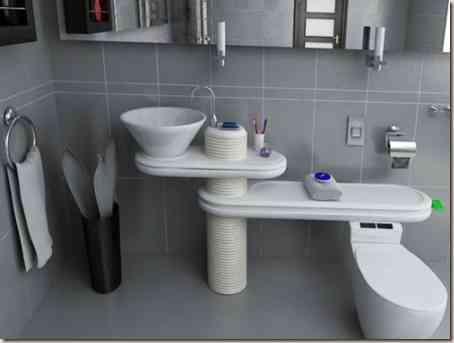 Leroy Merlin, thanks to the revolutionary design, it is presented as innovative and incredibly adaptable since its lines do not represent a direct attack to the traditional aesthetics of its bathroom, being achieved in a simple way, W + W de Roca on the other hand presents the models developed by Gabriel and Oscar Buratti something more complex than just adapted toilets, since they opt for hydraulic engineering in the distribution of water discarded through the different processes.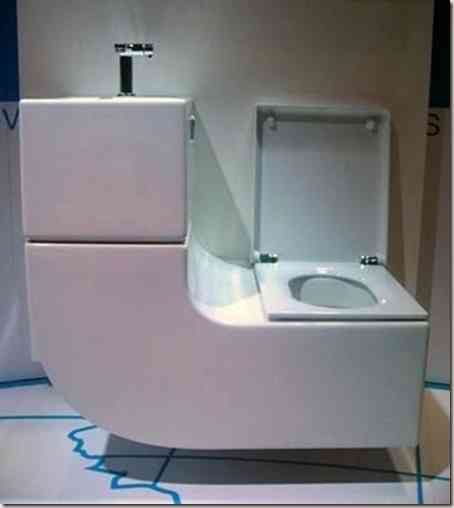 But if you consider cash but eccentric to have toilet and sink in a single piece, I recommend the model presented by June Yasumoto, Albán le Henry, Olivier Pigasse and Vincent Vandenbrouck, which transcends everything that could conceive as avant-garde showers, since it not only recycles water but also has a vegetal curtain, which makes it feel like it is in a forest, while replacing the traditional screens and curtains for a green natural foliage, which is preserved by water and thermal conditions that propitiates its shower.
Aquabox is another innovative design that tries to distribute the water intelligently distributing and recycling in the most effective way possible to 80 liters of water, a not inconsiderable volume that avoids the extra discharges of the toilet and of course the incredible range of liters that we waste when bathing.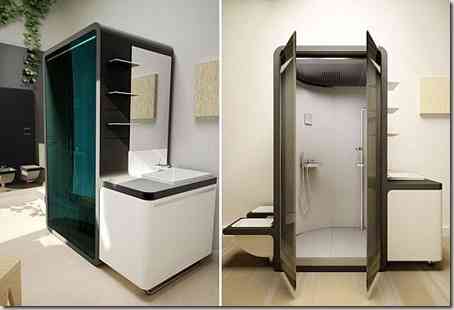 The most transcendent of this new way of saving water is that we never take in real importance the need that this resource generates us in a few years, and before the reasonable increase in its value, the pieces practically pay for themselves by denouncing a notable reduction in the consumption bill, starting from the base that simply to use our washing machine we pour to the pipe dozens of cubic liters a year.