Sometimes the best ideas are the simplest ones. The recycling and the restoration of objects and furniture is a good option to prolong the life of some articles by converting them into functional and decorative objects.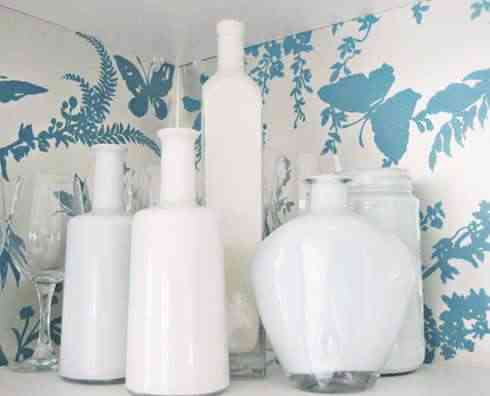 If you want a simple idea, with attractive results, we can take some bottles and glass bottles that we have at home. With a little paint, the color that we like, we can have new decorations, for example for the kitchen.
With a very affordable price and without taking too much time, we will obtain really beautiful articles. To recycle any of your jars, simply clean them thoroughly, removing any dust or dirt. Once well cleaned we will let them dry.
Now it is enough to paint them inside with the color that we like and combine with the decoration of our kitchen or stay to decorate. In this case a neutral white color has been chosen. Remember that jars are only painted inside.
An idea to not waste paint will be to put some paint inside the jar and move it until it covers the jar. Then we put the rest of the painting together.
Once well painted, we let it dry perfectly. Remember that they should be painted only inside. Ready to decorate.