On many occasions we have articles in our home that adorn it and that we no longer like. If you are going to throw away these objects, by disuse we can make a small restoration to give them a renewed look.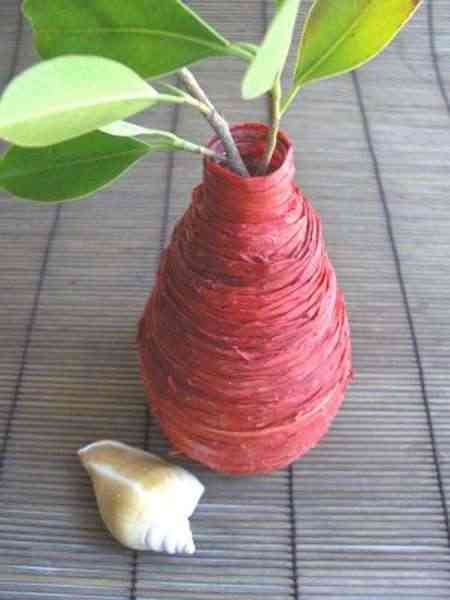 On the web more DIY They tell how to renew a vase that has fallen into disuse by covering it with hardened cloth.
The materials needed to make this craft will be:
- A vase that we do not use
- A piece of large cloth or an old sheet, the color we want,
preferably of cotton or with little synthetic content.
- A rope - if it is small we can submerge it in the hardener -
- Spray paint
- Gold color glitter
- Brush
- Matt or sanitized varnish
The hardening paste is prepared with three parts of fixative sealer, and one part of ground chalk. We mix everything until a homogeneous paste forms; let's rest one hour.
The next step is to take the cloth and dip it in the paste. When it is well soaked we will remove it and drain it. On a surface we will stretch the fabric and then place the vase in the center.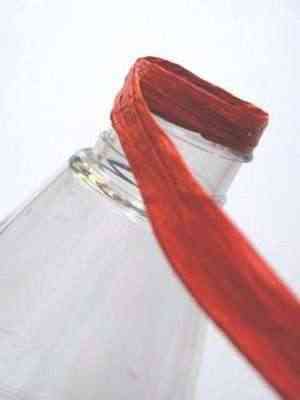 Now we will have to wrap the vase in the cloth and hold it with the rope by the neck of the vase. The edges of the mimsa are folded inside the rope, so that it fits on the edge of the vase.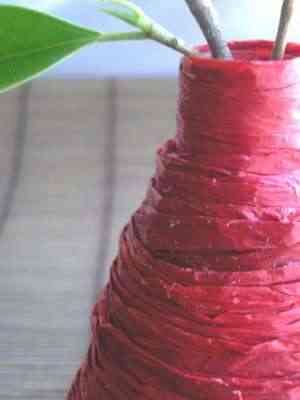 Once this is done we will let the sun dry for two days, until the fabric is hard. Then we will spray paint - including the rope - and let it dry to put the glitter on the places we choose ... in this way it may seem that they are the remains of a golden bath. Finally we apply the varnish.