Makea It is more than a decoration style, Makea is a lifestyle, and despite the similarity of the name, it has nothing to do with the Swedish decoration company but rather, quite the opposite. They are halfway between art, street performance and decoration.
Makear means to change, modify to your liking, tune, adapt, customize ... as we want to call it and this is what this initiative consists of. The "makeadores" recycle furniture and various objects that are old or broken and redesign them to their shape to decorate the room, the living room or the kitchen; it just takes a little imagination and very few resources. With your ingenuity a scale can be the seat of a chair.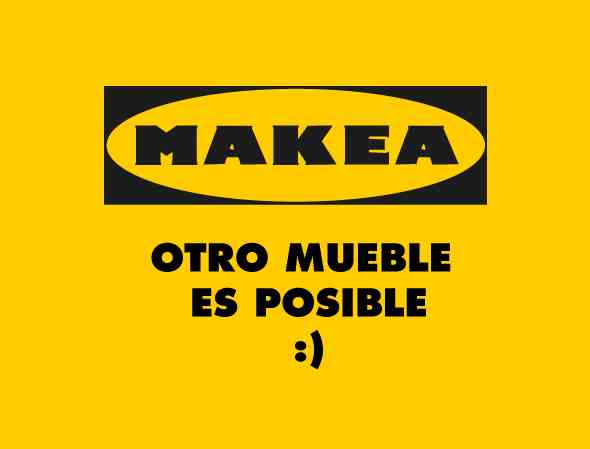 They do not sell their products, but show them on their website to give ideas to the rest of the community and anyone who wants to take a look at their creations. In its "recipe»(They call their product catalog) they show their products and accompany them with the materials used and the creation procedure. In addition, they carry out actions in different cities of the Spanish geography where they explain to pedestrians the possibilities that garbage has.
Makea is the result of the current consumer society in which the brand means everything and in which people are subject to them to "be in fashion". Makea is an act of rebellion against that consumer society that recovers the objects it has discarded, recovering the slogan "Do it yourself" (do it yourself). The limit is only in your imagination.
More information makeatuvida.net