We may not give it the importance it really has, but the hall is one of the most important spaces in the house. It's the first thing the newcomer sees. The area that will make the first impression on all those who come to visit you. That's why it's a good idea to review it once in a while to update it and give it a special air. Today we tell you 7 simple ideas to redecorate the hall.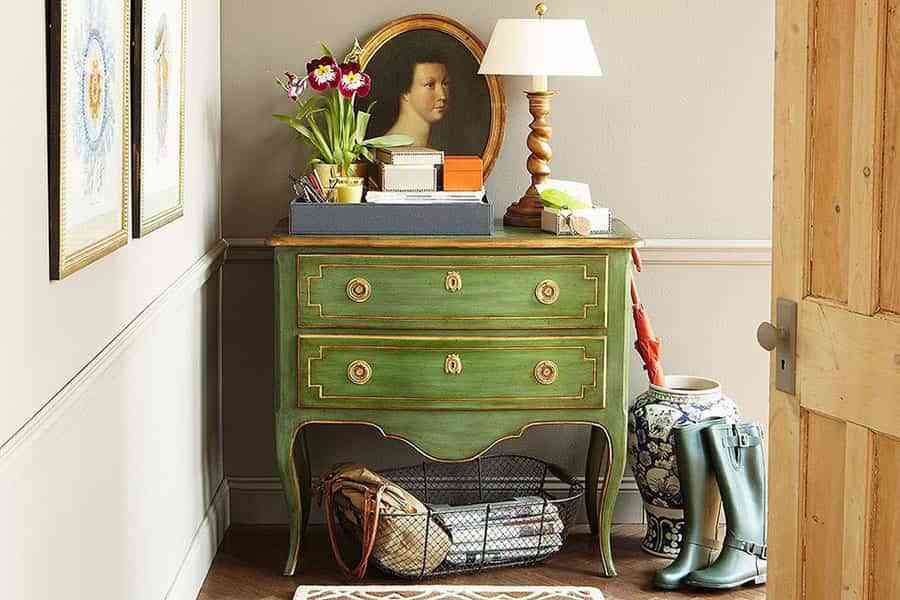 When redecorating the hall it is not necessary to invest a large amount of money or resources. Especially if it is a space of small dimensions, which is the most usual in the homes of most people.
However, really amazing results can be achieved with some fresh and accurate ideas that decorate and change the essence of space. And that without needing to do great works or spend a lot of money. Today we are going to give you nothing less than seven suggestions that will come your way. Especially, if you are thinking of making changes in the hall.
A simple detail to redecorate the hall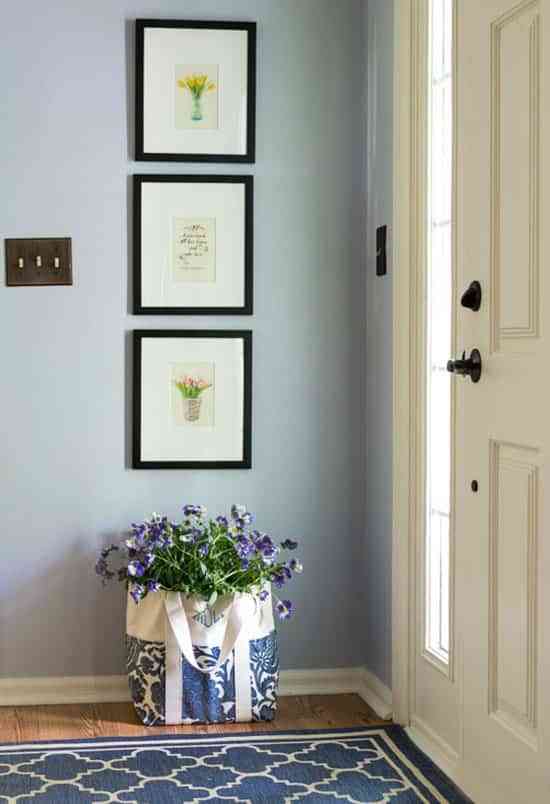 Decorating with little is possible. And so you can see that I am right, and that you do not need big things to create a special effect in the entrance of your house, here is this idea. Two or three paintings placed vertically and a nice plant on the floor that brings freshness and the beauty of nature will be enough to redecorate the hall. A very simple way to give another much more attractive air to the space.
One of the keys to the result is much more original, is choose a special container for the plant. You can choose, as in the image, for a printed bag. Or for a wooden box, a flowerpot with support, etc.
A multipurpose element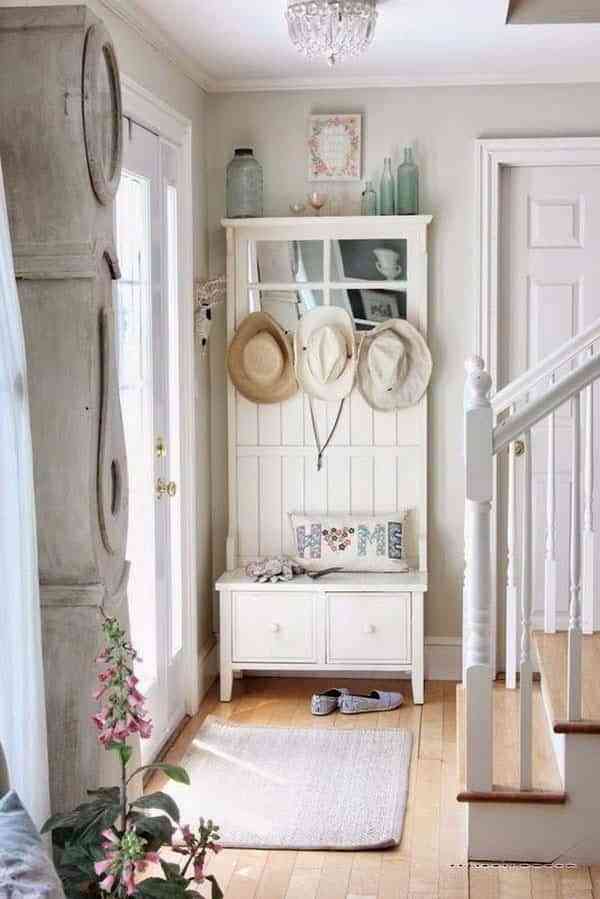 Place on a wall of the hall a piece of wood with different uses It is a great idea to decorate this entrance space to the house. Although it is very decorative, it also has a practical utility. It serves as bench to sit down to put on shoes before leaving home.
Another usefulness is to serve as storage space (either in the shape of trunk or, as in the case of the photo, with two large drawers to store things). And it is also a coat rack in which to leave the accessories that are most used like hats, scarves, the umbrella, etc.
If you choose a piece of white wood the visual effect will be lighter. And it will adapt better to the style of your house, whatever it may be.
One flowered shelf for mini receivers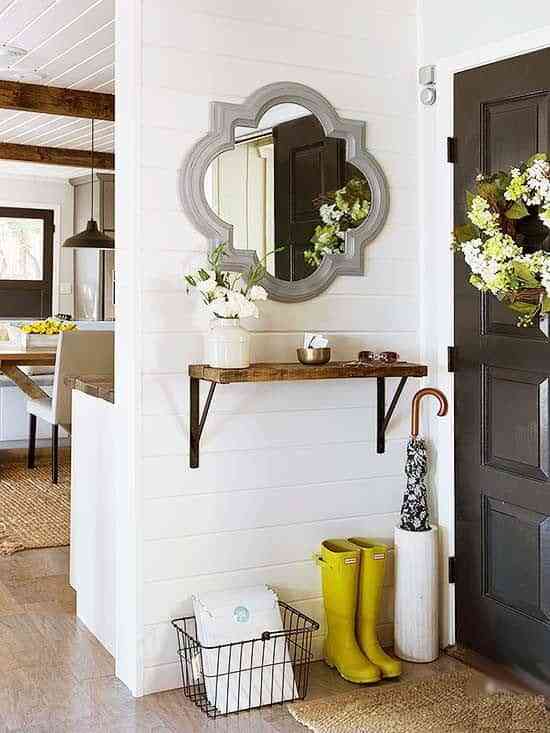 That your receiver is very small? Even so, you do not have to give up decorating it or have a small practical element. Like a shelf blown up on the wall. It will not occupy space and will act as a small console in which to leave the house keys or put an ornament.
You can choose a rustic style like in the photo, with a rough wooden shelf with iron squares painted in black. Or a floating shelf in white, lighter.
An art gallery in the hall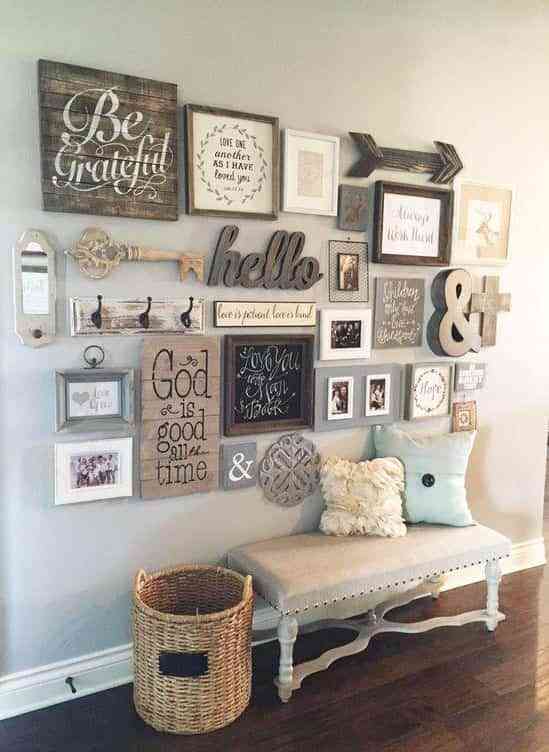 Choose the main wall of the entrance and fill it with pictures. Place photos, drawings or illustrations in wooden frames, and hang them forming your own gallery. There are many ways to do it, depending on the effect you want to achieve, the style of the space, etc.
With a very comfortable armchair
If you redecorate the hall with an upholstered armchair in a neutral color, you will give the space a plus of comfort. Also, you'll have the perfect corner to take off when you get off the street.
When choose the fabric for the upholstery, uses simple and versatile colors and designs. A raw and natural tone will be perfect and will have less visual weight, what is recommended in small spaces.
Get yourself a XXL mirror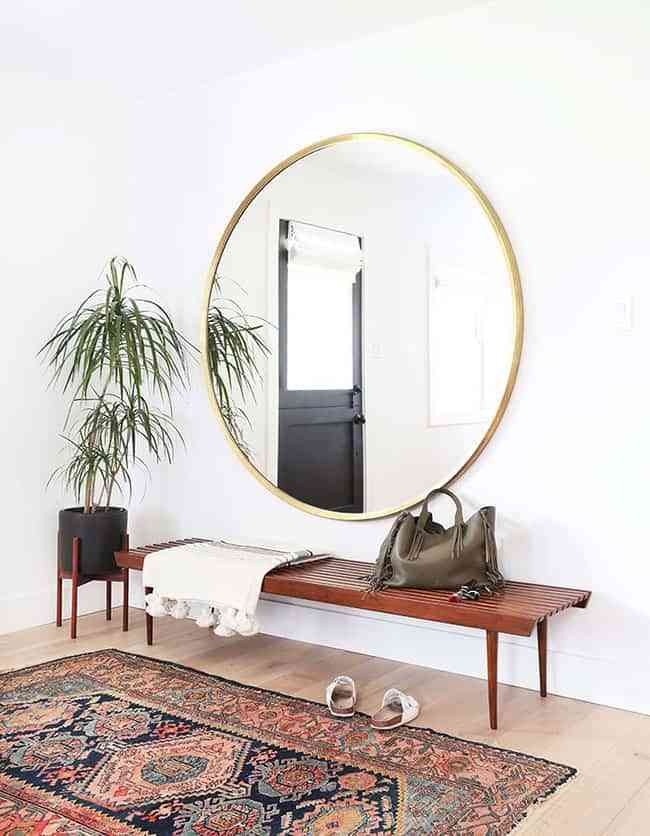 If you have enough space, do not hesitate to redecorate the hall with a large mirror. It will become the star piece. In addition to its decorative value, it will help you to take the last look at your appearance before leaving home. And not only that: also multiply the light of space. All a success!
Bet on perforated panels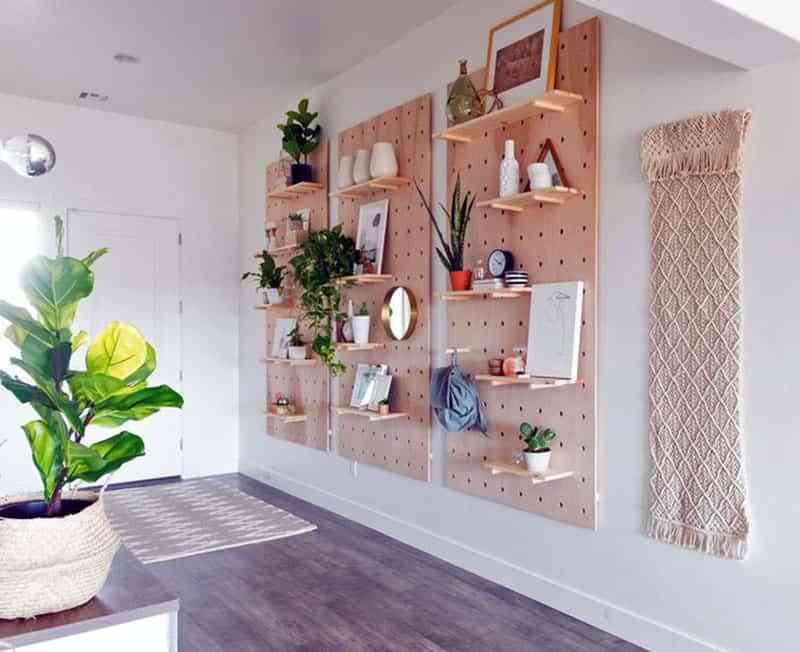 The peg-boards o perforated panels They are a great and very original idea to decorate the walls in any space of the house, including the hall. But they also serve as an organization space.
If you design them you can use them to hang the keys and keep them from getting lost. Also for place small wooden shelves in which to put plants or other objects, and to show pictures or decorative posters.
There are many easy ways to update the hall space to make it more special, more welcoming and attractive. You just have to put a little imagination and make some simple changes. You dare?