Si this summer come into your plans that pending reform to renew floors and walls, maybe you have not yet decided on the material to be placed. The microcement It can be a great find, especially if you boast of markedly modern domestic interiors, or twinned with the industrial style. There are many compelling reasons to bet on it. Both aesthetic and functional. I introduce him to you.
Without a doubt the microcement is a very successful solution in interior design projects and in the current domestic decoration. And before the idea of ​​undertaking a reform at home is an occasion that we should not let go of if we are convinced of all its virtues and its attractiveness. Yes, with specialized labor for its installation.
Renew with microcemento: a lesson in versatility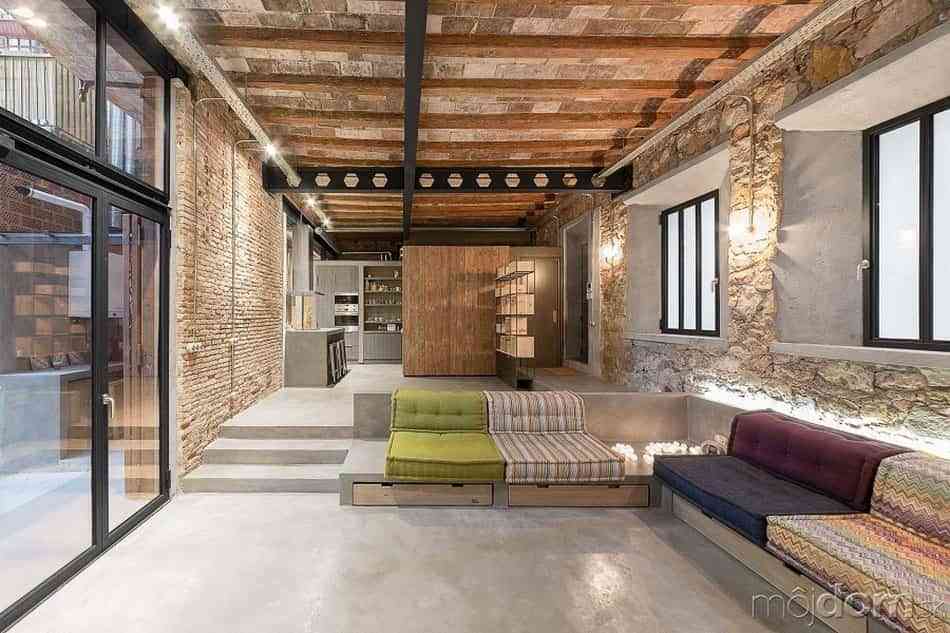 Although thinking about microcement we usually associate it with a decorative resource for floors, the reality is that we can apply it on other surfaces of the house. And this is one of his great virtues. We are facing a tremendously versatile material and well treated by the passage of time. Let's start thinking about it to cover walls, narrow partitions, murals, and even the odd piece of furniture a kitchen with industrial air. Surprised?
If there is anything that characterizes the microcement is its attractive appearance, so contemporary and at the same time so natural. Their Finished they make it even more interesting, ideal and easy to combine with materials like wood, steel, glass and stone. Surely we are curious to know what is its composition and how it originates. In fact, the cement of all life is its raw material, since it is the product of its molecular modification in an infinity of micro particles. A constructive universe based on cement, high resistance pigments and high quality resins, among other materials.
Hence its name and two of its main technical qualities. On the one hand its high resistance and lightness. And on the other, the possibility of being able to place it without joints. So it is an excellent candidate to generate spaces that double their amplitude due to their visual continuity On vertical or horizontal surfaces, the microcement creates an aesthetic and seductive.
In the living room, in the kitchen or for the bathroom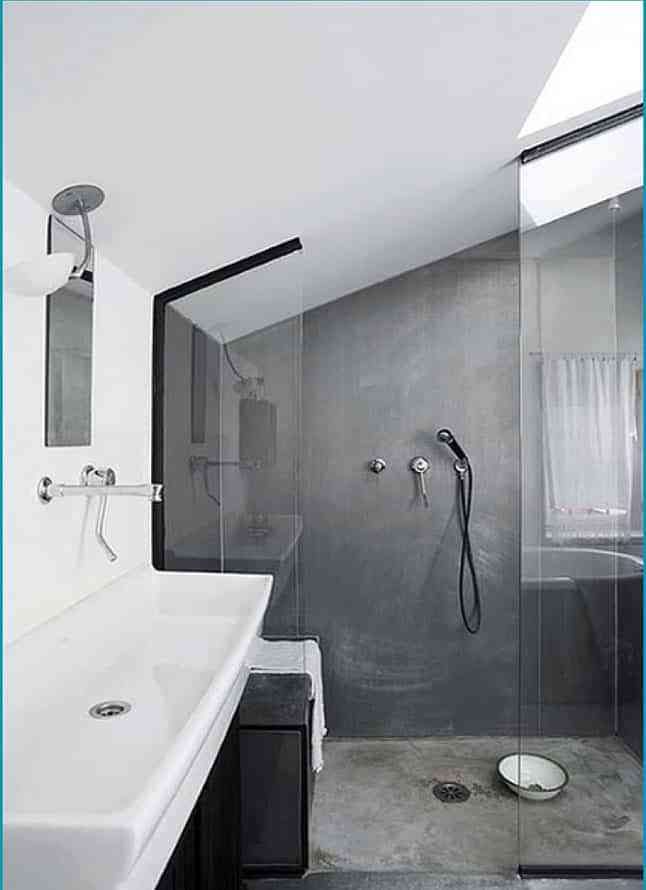 I already announced it at the beginning of the post. The best microcement reaches the discover that we can think about it for many areas From home. And not exclusively to renovate floors and walls. We can make plans for coat with this material the main stairs From home. Or to turn it into the great protagonist of the change of image of the bathroom after reforming it. The reason is that it is about a perfectly valid coating to design a countertop, or condition the shower area. Especially if we want to accentuate his style gaining a lot of personality. Maybe next to a exempt bathtub, or a suspended sink. And some vegetable fiber accessories that add warmth, such as wicker baskets for clothes with an artisan look.
But not only is it a wise choice for rooms such as the bathroom and the kitchen for its decorative personality. It is also perfect for them because of its impermeability and high resistance to wear and tear and the movement of people. Its maximum functionality leaves no doubt. Therefore, why give it up if we love the effect it causes on our decoration?
In pure state or with a sweeter version
The microcement can be the best ally of a domestic reform for his alliance with muchos materials that usually have in the rooms. When it's time to place it, it does not matter if it's made of plaster, mortar, marble or terrazzo. His adherence is guaranteed in all of them without problems. In return, the decorative transformation will be more than evident, although with nuances. If we maintain its natural color and finish, very similar to polished cement, will print character. And the walls painted white and the light woods will be excellent allies.
Now, we can also bet on wearing it in a palette of tones that will help us integrate it into the environments more kindly. Thus he will be able to show his sweetest version to domestic interiors. And by the way, it will be easy to combine it with our chromatic tastes and the finishes we use. Without giving up trying with proposals that are trend, as the microcemento metallic aspect.
A win also away from home
If the reform of house with microcemento has been a success, maybe we're tempted to incorporate it also to our domestic exterior. In particular to the terrace, or to the entrance of the house if we live on a ground floor. It is still a great choice and again its versatility offers us many possibilities. From using it as a main floor to create a continuous surface that will give elegance to the terrace, to cover it with floors and walls or the front of a shower.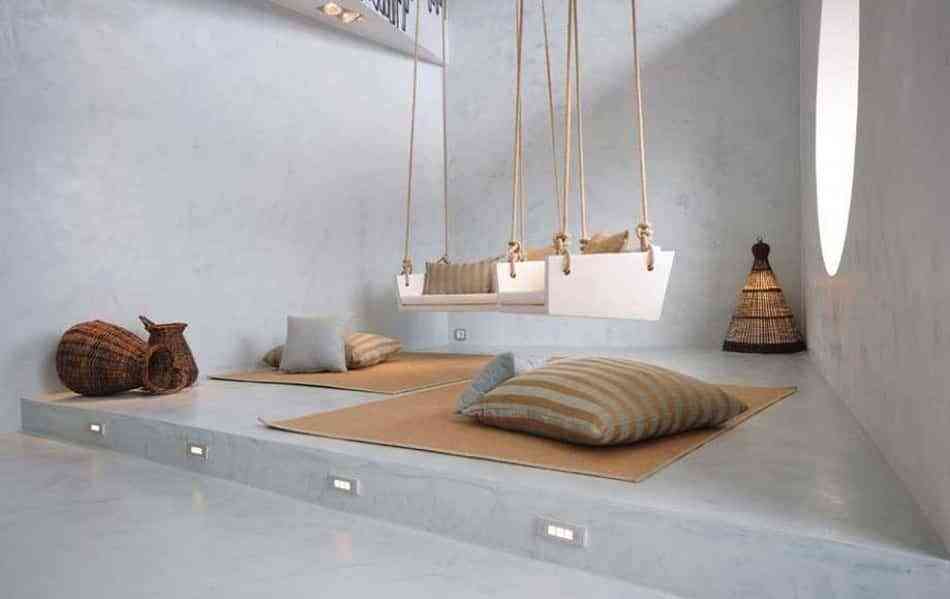 but there other more original options that can get our attention Specifically design microcement banks dressed with mats summer colors. Or some planters to expand the space where to show our selection of favorite plants. This is just an advance of everything you could consider with this material in your exteriors. I'll save it for a next post.
Do you stay with any of these proposals?