If you have a small house and you are thinking about changing it completely, the following article interests you a lot. We are going to give you the essential keys to undertake a reform to gain space. It is not just about updating the decoration, nor about doing works to renovate facilities and others. Is about provide solutions to gain meters to space. Keep reading and take notes.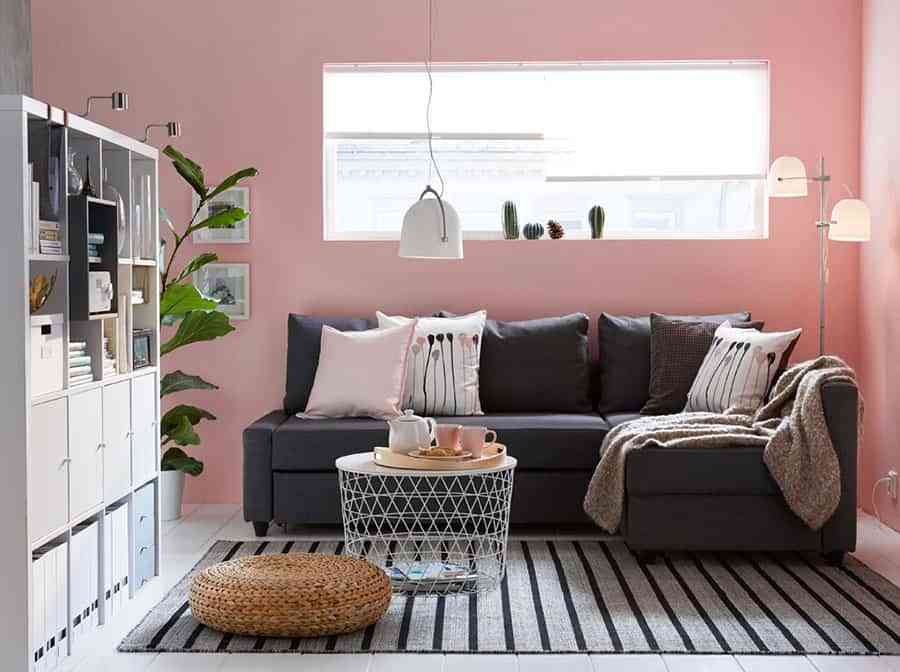 Living in a small house is the order of the day. Given the price of flats in large cities, whether to buy or rent, most people pay us more than an outlay to pay our housing. If your house is owned and you think that It is in need of a complete renovation, Today we are going to tell you some ideas to take into account when making a reform to gain space. Do you want to know how? We tell you!
In addition to thinking about new materials, changing facilities and coatings, now is the time to raise how you can get space in your small apartment
Eliminate partitions in a reform to gain space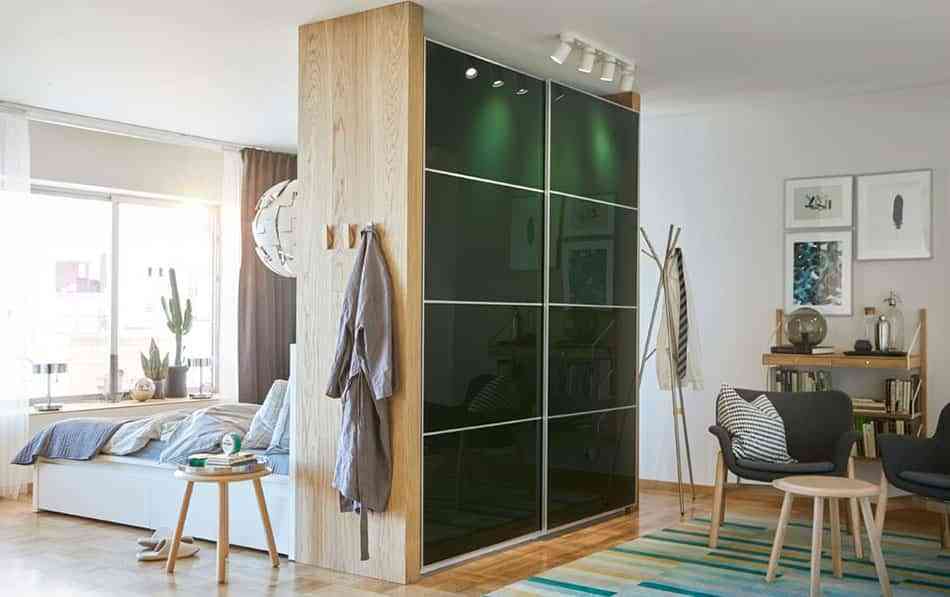 We have already told you about the open concept or, what is the same, of a diaphanous conception of space. This way of understanding the interiors, in which the partitions are reduced to the maximum and betting on an open floor plan, it is especially suitable for small houses.
When space is not left over, on the contrary, solutions are imposed that provide a greater sense of spaciousness. As an example, the idea of ​​having an American kitchen, open to the living room. It may not be all advantages, it has some drawbacks, but it is an effective way to visually expand the space. And how!
When it comes to putting this idea into practice, you will have to value details and decorative aspects what help As, for example, choose the kitchen furniture in colors and finishes that harmonize with your living room.
Otherwise, if you do not want to eliminate the partitions completely, bet on the iron and glass panels, so in vogue lately.
The integration, in your favor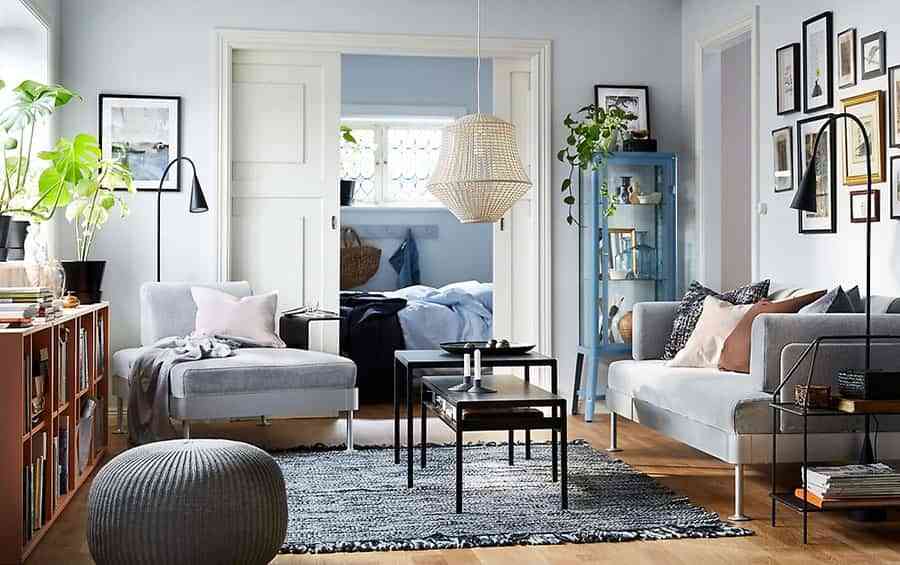 In a house of reduced dimensions integrate is right. Especially if it is about the doors, especially those that we can not do without. In that case, it is best to paint them the same color as the wall, to try to make them as unnoticed as possible.
And the same goes for the larger pieces of furniture, such as bookstores. If putting a floor to ceiling is a success since multiply the storage capacity, It is a good idea to paint the color of the wall to make it integrate better. We are not going to hide it completely (nor do we intend it), but we will lighten its visual weight. The result will be much less overwhelming.
Take advantage of every centimeter
One of the advantages of putting yourself in the hands of professionals is that they will think of aspects that you will not think of. What will they contribute specific ideas for your house that really will be very valuable. Therefore, if you want to make a reform to gain space, you should consider the possibility of turn to an interior designer or a specialized architect in this type of projects.
When space is limited, Taking advantage of every inch is crucial. Thus, a hole in the wall between two pillars can become a perfect wardrobe. Or the back of the headboard can serve as a storage area. We can replace floor or table lamps with wall lamps, etc.
Bet on custom furniture
We already know that they are not the most economical solution, but if you want to make a reform to gain space, the custom furniture They are an alternative to consider. The best thing is to allocate a part of the budget to this game and trust in the criteria of a good professional to help us find the most appropriate solutions to our needs.
From custom cabinets to take advantage of every inch, to folding tables that fold when they are not needed, passing through multifunction furniture with various uses, etc. Everything has a place in a reform to gain space.
Take into account the vertical dimension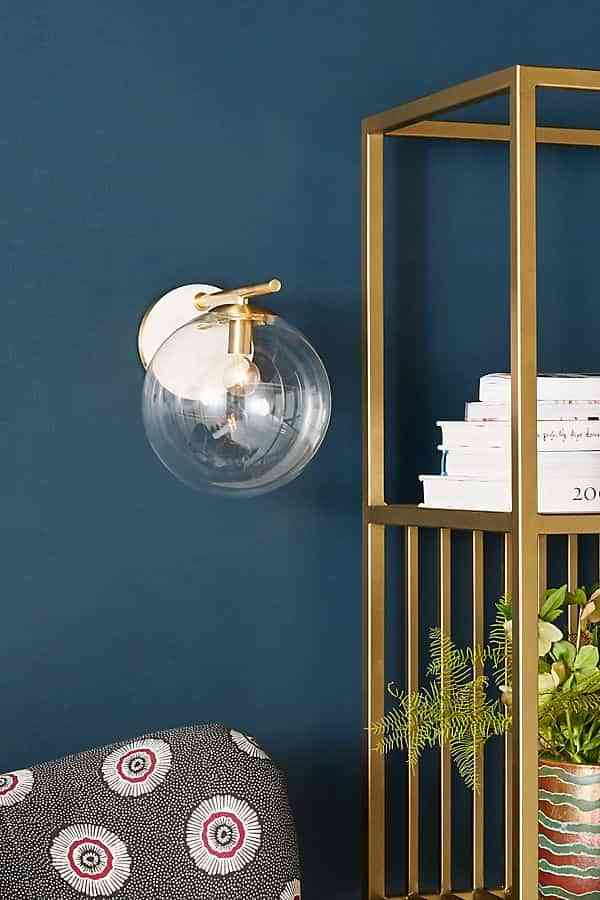 Do not just think about the space at ground level. Think of the best way to take advantage of the height of the walls, and sure you find more of a great idea. As to raise a shelf from floor to ceiling. Or place a shelf on the doors to place storage boxes. Or choose kitchen cabinets that reach the ceiling and thus gain space to store.
As for the colors, and even though you already know that white is the brightest tone and that it enlarges the spaces, that does not mean that you have to paint your house in white from top to bottom. Not that you have to do without intense colors and personality.
The key to hitting is take as a basis a chromatic palette that includes luminous tones and some intense color in specific areas to create decorative contrasts.
If you follow these guidelines, you will succeed in carrying out your reform to gain space.