A veces the details in decoration are those that add, enrich and innovate pour a space. This is the case with black profiles. They are the hallmark of very innovative interior design projects. At home they have a lot to offer and they will surely leave us with their mouths open in 2019.
You will be wondering what exactly I am talking about when I refer to these black profiles that are so raging are causing in the interior design. Although they are almost always metal structures, they can also be materialized in continuous strokes painted in this color. Or be pieces of wood. Its grace lies in that they frame all types of furniture, surfaces and dividing elements. And other times they travel stairs with a sculptural design. In our house, there are many ways to integrate them with amazing results.
A silhouette of black profiles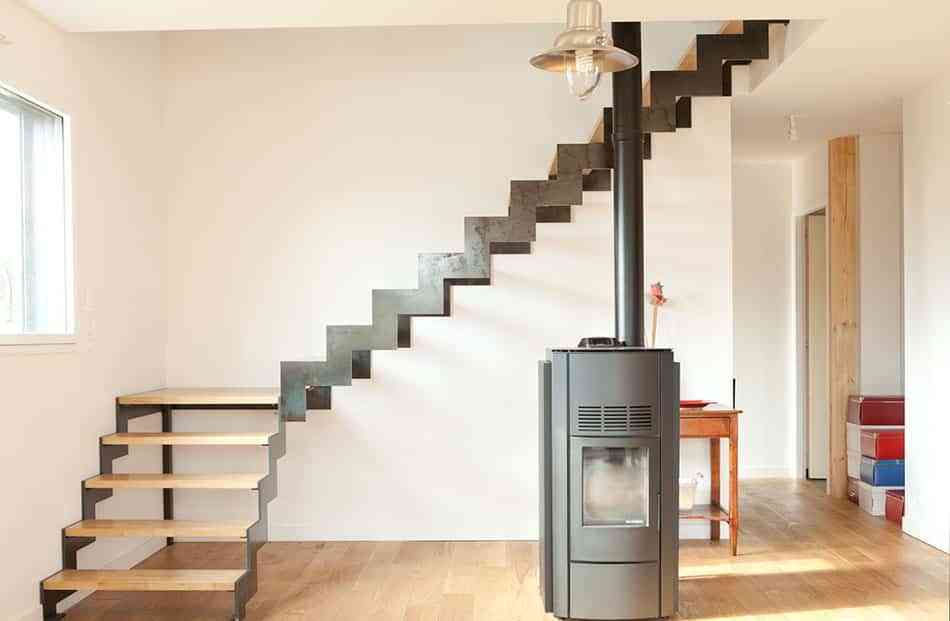 If you had to define with two words what changes the decoration undergoes of interiors with these black profiles are these: elegance and personality. A pair of the most tempting to renew our domestic spaces this winter with the certainty of betting on a trend that has been going strong. In addition to its aesthetic appeal, through such structures it is possible to achieve other aspects that always come well to the interior of the home. At least to the majority: framing and giving a sense of depth in rooms that are not necessarily spacious.
Therefore, these black profiles can be a stylish way to renew certain stays. Trace with them elegant and subtle silhouettes so that they travel through certain areas of the house. In the living room furniture, in stained glass to separate rooms and in other spaces such as the bathroom. Once introduced, our interiors will live a change. Perhaps they acquire a loft air, since they are metallic structures that recall the materials of the industrial style. Or suddenly they show a rather Zen aesthetic, since in Japanese decorations this type of straight lines invades everything.
Kitchens with geometric looks
In the kitchen of home the presence of these black profiles are able to achieve shocking decorative changes. First we can start thinking of them as a way of giving identity to furniture. To finish the edges of the cabinets and drawers, or to frame the fronts of a Island of cooking markedly modern. Now, we can also take the opportunity of changing cabinets to choose designs that carry them. In the chromatic plane, the black profiles combine with any tone. But posts to choose, without a doubt white and powdery pink seem to be favorites.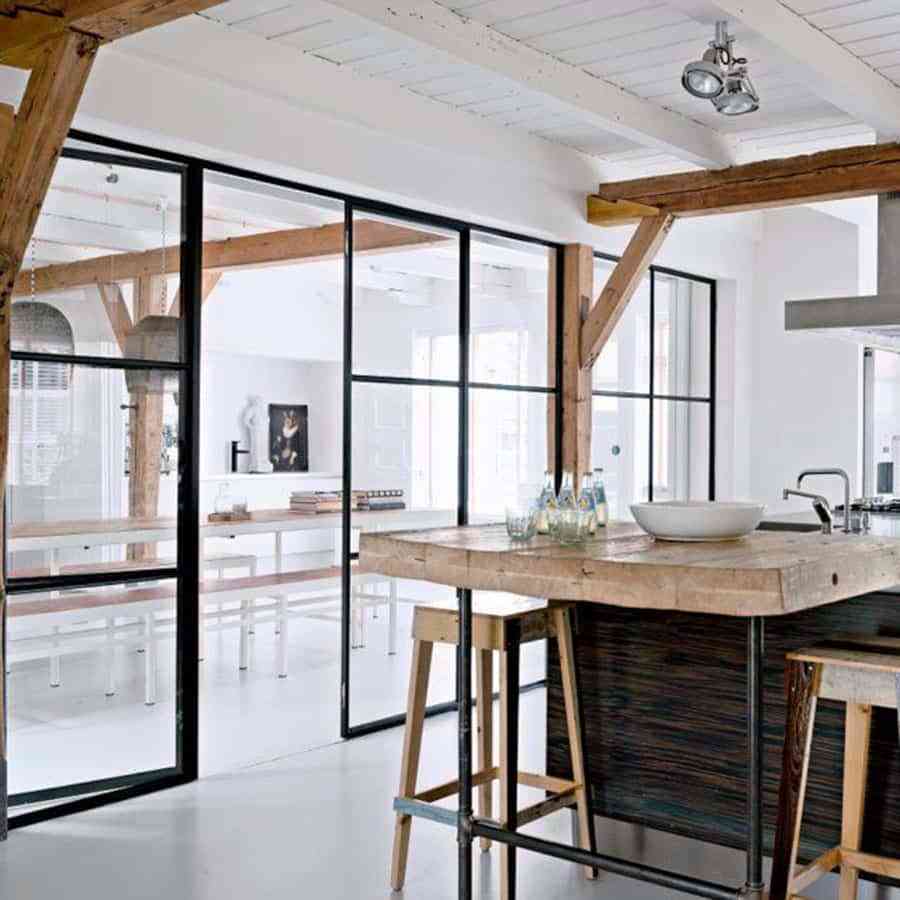 The auxiliary furniture of the kitchen, as shelves for storage, they are also perfect candidates to show off in their designs these metallic black profiles. They will give a lot of character to the piece. Y by last, there is another place in this space of the house where can let yourself be seen to the maximum and with daring decorative proposals. Specific as elegant and light structures to delimit a dining area or a small office. The result is fantastic.
Bathrooms with a sophisticated zen wink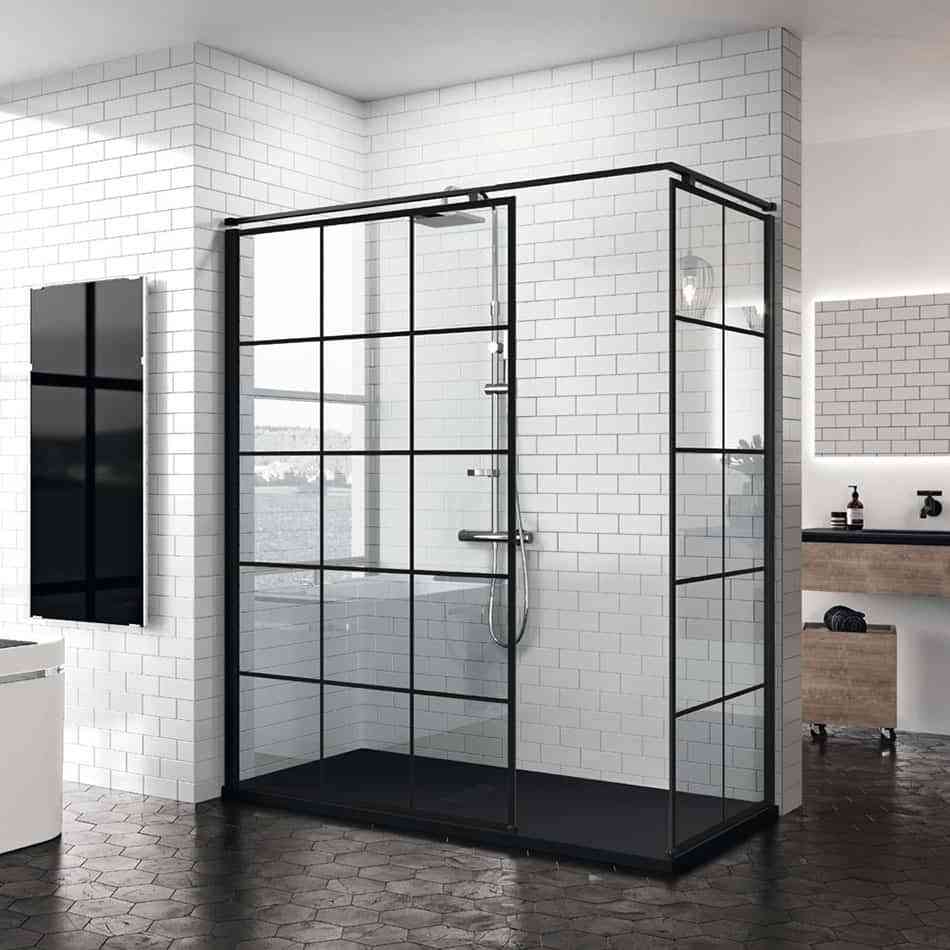 The bathroom is another space of housing where these black profiles they can mark a before and after. They are fashionable for many elements because in addition this color has become a trend. And that explains why we can find black and single-lever wall faucets for the shower of identical tone. In parallel to this current, some fronts of wardrobes, bathroom mirrors and ceiling lamps display black profiles in their silhouettes as one of their main charms.
But if there is an element where the black profiles they unfold all their elegance is in the Shower screens minimalist As soon as we see them, they will remind us of more than one Japanese-inspired mural. No doubt they will put the most chic accent. And with the added value of admitting crystals with very different proposals. From betting models that include square palillería or horizontal, to play with matte, decorated or transparent crystals.
Divisions that are pure luxury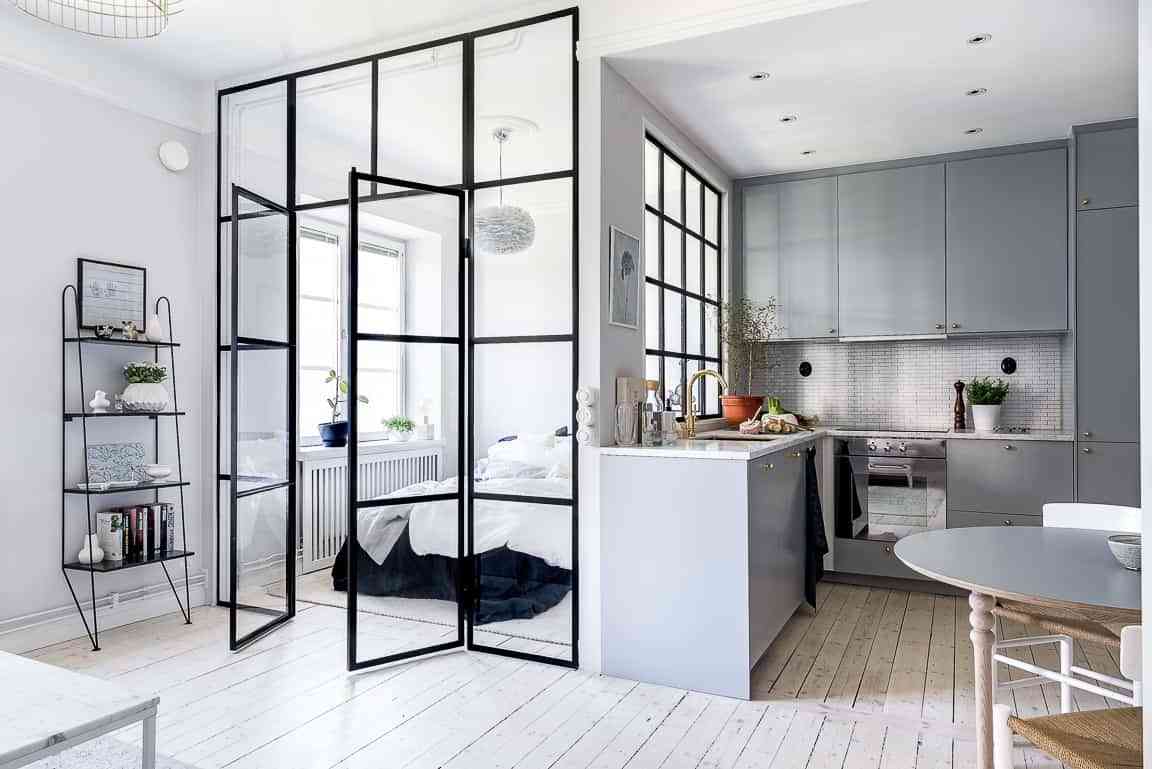 There is another way to bet strong on black profiles if we have fallen at their feet. The windows are firm candidates to project on them all their aesthetic beauty. Hereinafter, Not only can they divide a specific space in an outstanding way, without renouncing the passage of natural light. O make that two zones are communicated in plain sight. These are the usual reasons why they are usually installed in our domestic interiors.
Through black profiles these dividing elements acquire a new dimension decorative For example, to separate the living room from a passage area or a hall. The more sober versions opt for designs that simulate square or rectangular windows. While other most innovative they exhibit compositions where geometry discovers all its magic. Whatever the choice, it is clear that the black profiles can be the differentiating note that you were looking for to show off indoors.
What do you say?