Renovating home floors is usually one of those decorative purposes that take longer to undertake. Although we are aware that they need a change right now. We almost always think that it will be necessary to dismantle them completely, in the works that entails and, undoubtedly, in the economic budget that it entails. Let's forget about all this. There are fun and simple solutions to transform the image of these surfaces. How to change your look with decorative vinyl.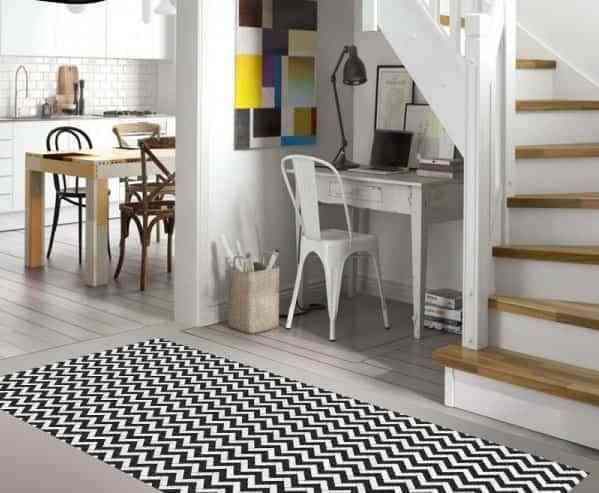 There are many reasons why I find it more tempting to renovate the home floors with this resource, the decorative vinyls. Most of the time we associate them with other surfaces of our domestic interiors, especially all types of walls and partitions. Y more and more are a more upward trend to decorate fronts of cupboards and other furniture. However, the idea of ​​moving them to the pavement of any room is more novel. You may not even have considered the possibility of renewing the home floors with them with all the possibilities they offer. I tell you.
Renovate the floors of the house in the blink of an eye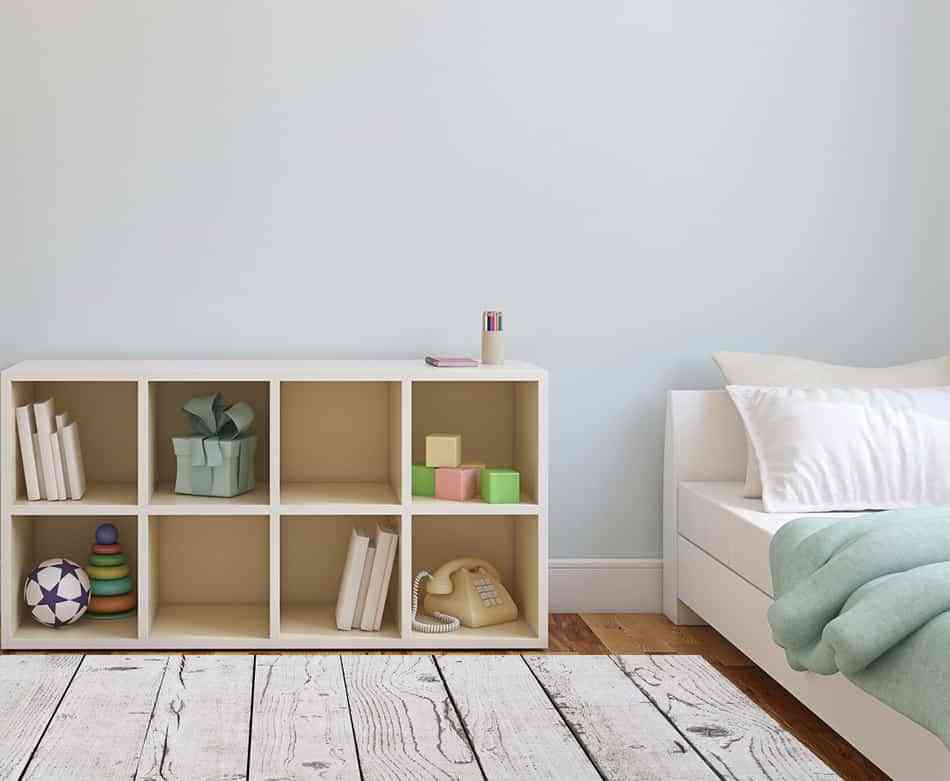 Speed ​​and zero difficulty. Undoubtedly there are two strong reasons to bet on decorative vinyls if we want to renovate the home floors without any effort. Apart from its aesthetic appeal, of course. They are designed to stick easily on these pavements and update them in the blink of an eye. Its mission is none other than to provoke a change of look, look for a wink of humor, add an ornamental touch, or recreate landscapes if we dare with the versions in 3D.
Learning to place them is as simple as they are adhesive, and Manipulating them is also convenient: they are cut with scissors or cutters. I think that with them there are no more excuses to renovate the home floors ourselves. Or not? More features on these decorative vinyl to bet on them. They do not require specific maintenance, in reverse. It is possible to scrub them with mild cleaning products, or with soap and water. They will not lose the sharpness of their drawings and colors because they carry a protective film in their finish. They are also manufactured so that It is possible to step on them without fear of spoiling or scratching. A very valuable fact when we think about integrating them in the children's room.
Placed by all the rooms: what a great idea!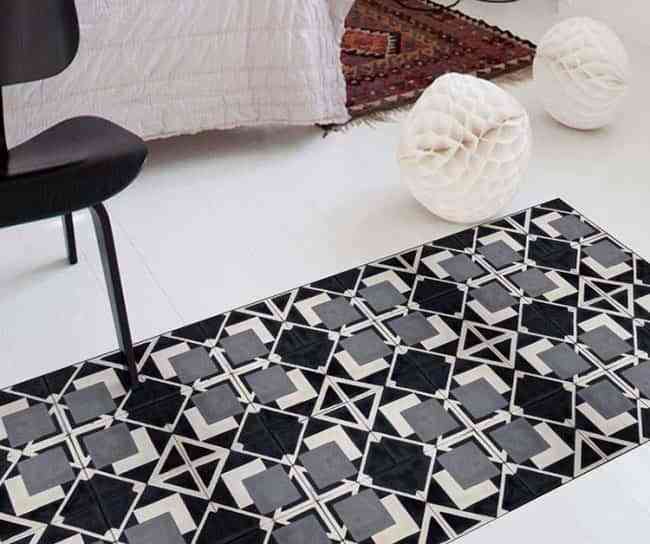 The third reason to renovate the home floors with decorative vinyl is its fantastic versatility. The majority they are ready to be placed on the pavements that predominate in today's homes. Ceramic floors, Of marble, floating flooring, wooden flooring, etc. Great advantage without a doubt. So that its decorative possibilities are extended to many spaces of the house, and without the need to create uniform or somewhat monotonous decorations. Su variety of designs, drawings and colors allow renew the house floors with a modern air, and finding the style that best suits our tastes.
They seem to me A fantastic solution for the bedrooms, but bathrooms and kitchens can also give a lot of play. And of course they are a discovery to create optical effects in special areas, such as corridors and stairs.
Contemporary looks: the charm of vintage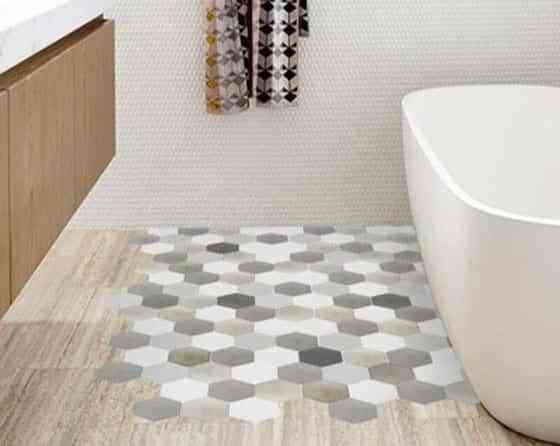 A fourth reason to renovate the home floors with these vinyls is its ability to recreate current decorative looks, in tune with the latest trends. As you surely. Proof of this are the designs of geometric patterns, so topical. His drawings, with shapes of polygons, have a very retro touch, so they are an excellent trick to place them in rooms that are in line with the vintage style.
Without a doubt. They can be a great solution to create carpets in vintage air kitchens, visually delimiting your work area. Or a very aesthetically beautiful resource to disguise that corner of the pavement somewhat damaged. Maybe because there is a broken tile, or the floor is worn.
In current bedrooms and living rooms we can use them in their version of vinyl carpets, imitating the warmth of pickled woods, or another type of textures.
As you can see, decorative vinyls allow to renovate the home floors in many ways. A veces contributing solutions where it weighs more what worksl, and others as a fresh decorative proposition and with charm. Like the idea of ​​adding strokes of color on white floors with worn effect, or light colors.
Details of happiness in children's environments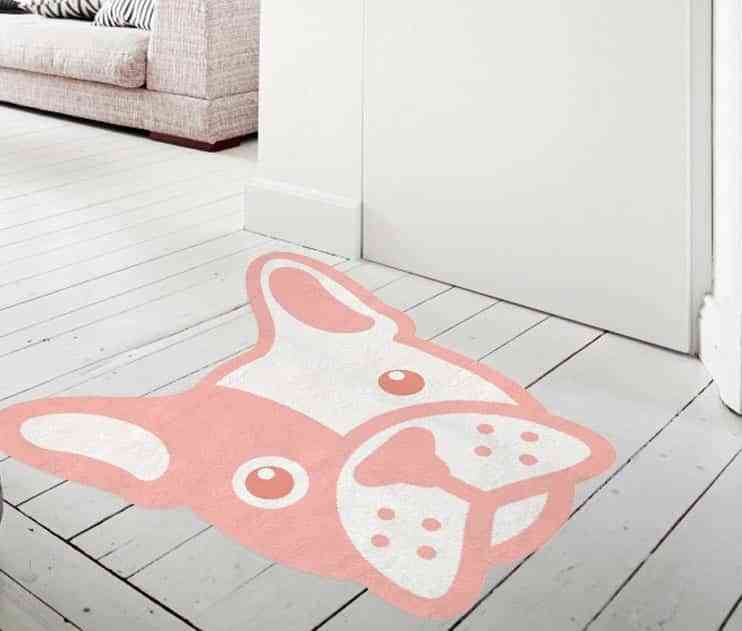 Of course, decorative vinyls have a lot to contribute in children's rooms
They suggest designs that will capture the attention of the little ones. Fifth reason to think about them if we have decided to renovate the floors of the house. From his hand it is possible to achieve the decoration of these environments become more stimulating. And that contribute to generate more comfort, comfortable for the little ones. Animal-shaped vinyl carpets add a touch of fantasy to these rooms. And also improvise fun play and recreation areas. Designs in pastel pink, stone gray, aqua green ... Do not tell me you do not feel like signing them for your home?