Ingenuity, applied to the decor and accompanied by some other craft, many times it offers great results.
If you are someone who prefers hand-made for the affection that has impregnated the object or work done, keep reading because today I'll show you an original craft that will help you give a new air to your windows without changing the curtains .
What I propose is to achieve this original effect in the curtains: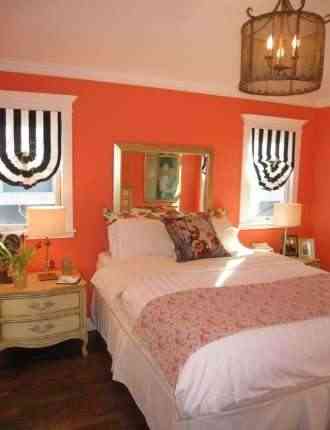 However complicated it may seem, it really is not.
The materials you will need are only a thread or ribbon that matches your curtain and a needle large enough to thread the chosen thread or ribbon.
To achieve that oval effect in the lower part of the curtain, these are the steps you should follow:
Calculate approximately one third of the height of the curtain.
Once you have marked the third part, locate the center of the curtain with respect to the width. That is where you must make a mark.
With the mark already made, insert the needle (previously threaded with the thread or ribbon chosen) and insert it in the curtain so that the thread is in it. It is not about sewing, only that the thread is in the curtain to later hold the curtain and make a loop. In this way: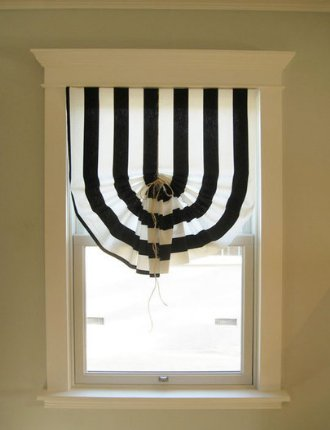 As you can see, it is much simpler than it might seem at first: The thread or ribbon is inserted in the curtain, it is passed through the bass and it is gathered in a loop so that the tips of the fabric are in the center creating that oval effect.
If you are tired of your curtains or want to give a new look to your décor try to put this idea into practice, you will see what a change!