It is a genuine effort of craftsmanship and patience but the result is worth it. This sideboard that we see in the image a while ago had a radically different look, but with the help of a little paint, wood and ingenuity this has been the result.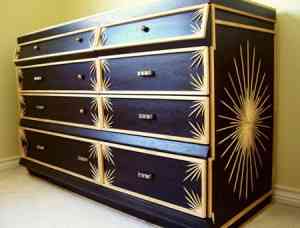 It has been painted with very dark paint to cover the possible defects of the furniture and has been decorated with wooden rods, glued by hand one by one and drawing a sun.
Among the tools you will need is a hammer, nails, paint brush, glue and sandpaper to remove any impurities that may have the furniture. Maybe you need some more, but they will be your companions throughout the restoration process.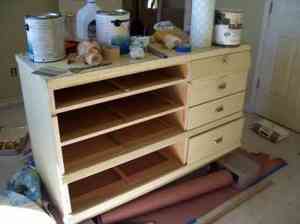 You already have an idea to give a new use to that furniture that you have stored in a corner, now you just have to put it into practice.
Via: Design Sponge