Stone Designs is a Spanish study to which the Aramón Group (first Spanish business group of snow and mountain tourism) resorted to the project of a cafeteria in the Sierra de Teruel, in the middle of the ski resort of Javalambre. They accepted the challenge and thought how to decorate a restaurant that is in the middle of the mountain? Well with mountain elements.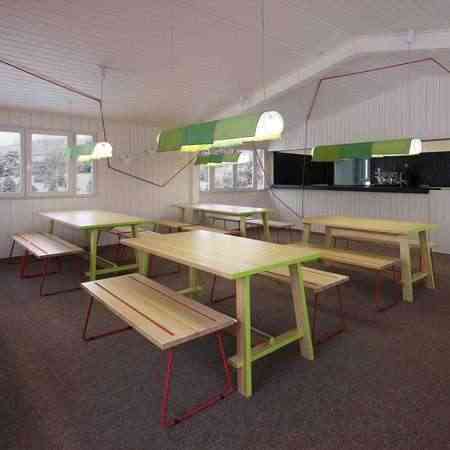 To begin with, the exterior of the restaurant, called The wicket, It is totally black, in contrast to the deep white of the mountains that surround it. On its walls you can see illustrations of mythical creatures with white silhouettes made by the graphic designer Pepa Prieto.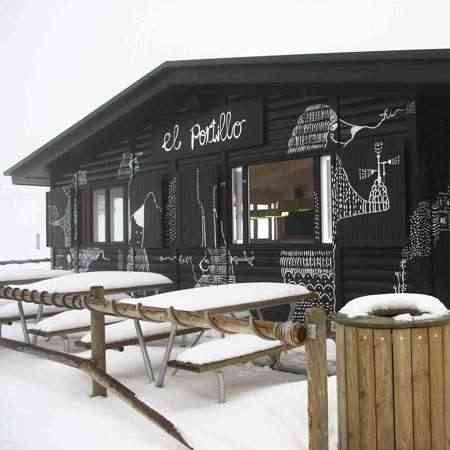 Inside everything is different, we return to the deep white on the walls, and this is where we find the element "mountaineering". Anyone who likes to go into the mountain must take with him climbing ropes, you never know when they will be needed, and this is precisely one of the central elements of the decoration.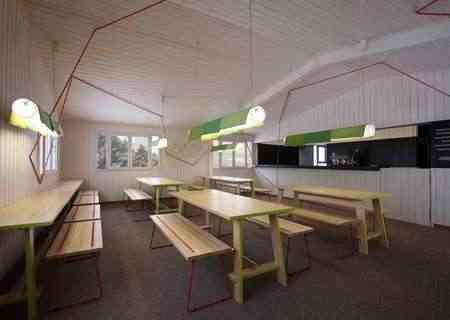 The legs of the benches of this restaurant are made of pine wood and are supported on steel legs that are covered with climbing ropes in red, which then continue along the walls and ceiling of the room as the only decorative element.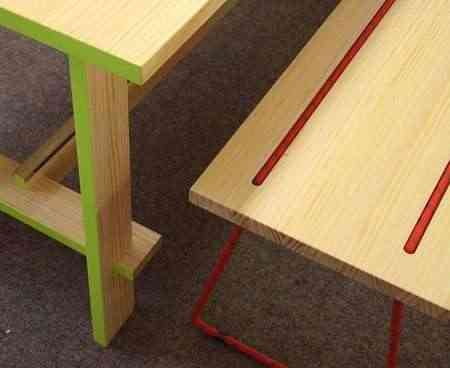 The lamps are created with polycarbonate cylinders and covered by green felt panels, which simulate the vegetation of the mountain. In short, a pure evocation to the mountain.
Further information: Stone Designs
Vía: dezeen