Miscel-Lánia is a Spanish company, more specifically from Barcelona, ​​specialized in the manufacture of auxiliary furniture. Taking a tour of its website we have found original and classic proposals. For example, these two magazine models.
Baxter is a standing magazine rack of small dimensions, 66 cm in height and 12.5 in width manufactured in steel sheet painted in silver. They have five accommodation spaces for magazines, newspapers, remote controls, mobile phones, CDs, glasses ... and any everyday object that you can think of. This piece of furniture, which takes its name from the helpful protagonist of Apartment by Billy Wilder, is also available in desktop and wall models.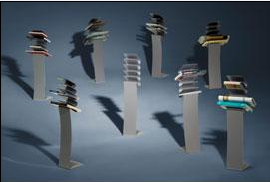 Lo is the name of a magazine with wheels that is made of aluminum and natural suede leather. It has additional capacity for various objects in its outer pockets that can be covered and uncovered depending on the taste or needs.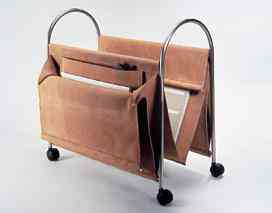 More information: miscel-lanea