Honestly I am unable to study, work or anything that is going to face a wall. I need space, I need light, to be facing a wall I feel a great feeling of overwhelm and therefore I am unable to concentrate, however I like the idea of ​​the Danish design studio Gam Fratesi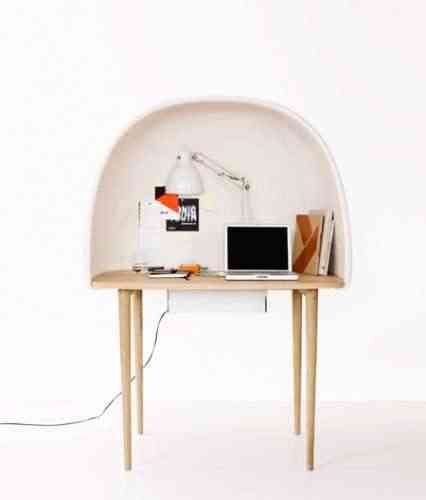 It is a desktop prototype that we could define as a semi-egg, a table with a half bubble in which to get an intimate work space, in which we can isolate ourselves from the rest of the world and perform our task, whether we are at home or in the office.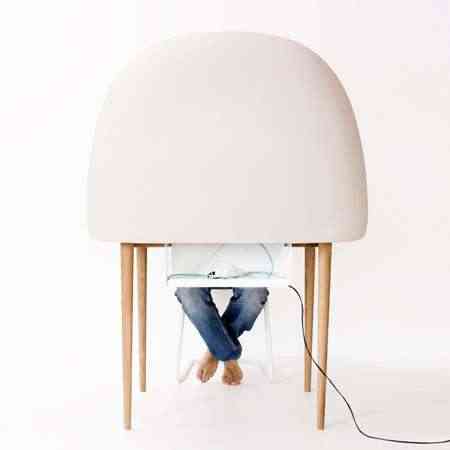 If we look at it from behind it even gives the feeling of being stuck inside a bubble. His name is Rewrite and has been exhibited at the Danish Museum of Art and Design. At first the table has a traditional shape, with wooden board and four legs but when the screen is incorporated, its appearance changes radically and its functionality also.
In addition, the table has integrated a white metal box, with lacquered color that is attached under the table in order to hide the cables and transformers of our electronic devices.
Further information: GamFratesi
Vía: Deezen