If you are looking for a special corner, with charm and joy, a good way to make it a reality is to use the furniture, for outdoor, in a specific place in your home.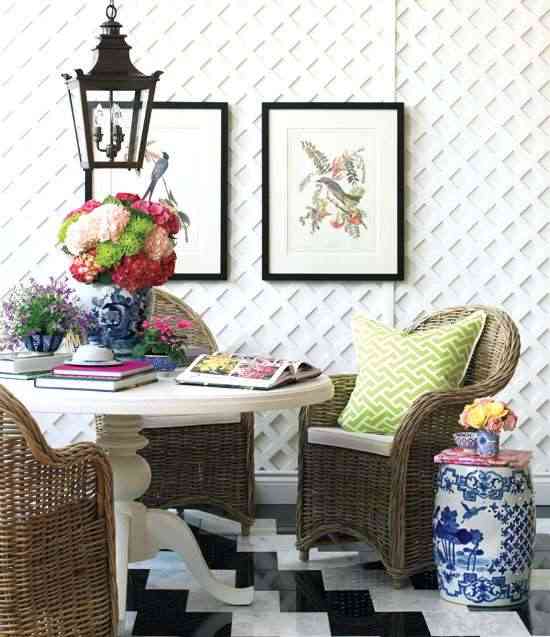 Outdoor furniture does not have to be subject to standards. Who says we can not include them in interior decorations? In this case we see how a peaceful and cheerful corner has been created within the house itself with stools and materials such as wicker.
On this occasion, the image seen in Style Home, show us with care a relaxation area where we can sit comfortably to read, draw or engage in interesting conversations at the time of coffee or tea.
In this case, cheerful tones and colors have been used in the accessories. For this the textiles are very important, we opt for a soft cushion in green with a white pattern. The garden bench and the beautiful lamp in the shape of a lantern provide an English touch, at the same time informal.
The flowers of cheerful colors, enhance the composition while providing that vegetable touch that we seek. The wicker furniture makes the comfortable touch whose exotic part is stimulated by a round table in a neutral white color.
As you can see with few accessories, we have achieved a cheerful, comfortable and very attractive environment where we can invite our friends to have a drink and chat.