Alma ("Soul") table is a table created by the well-known Brazilian designer Roberta Rampazzo. Its simple and singular appearance make this table such an original surface that it will become the protagonist of our decoration.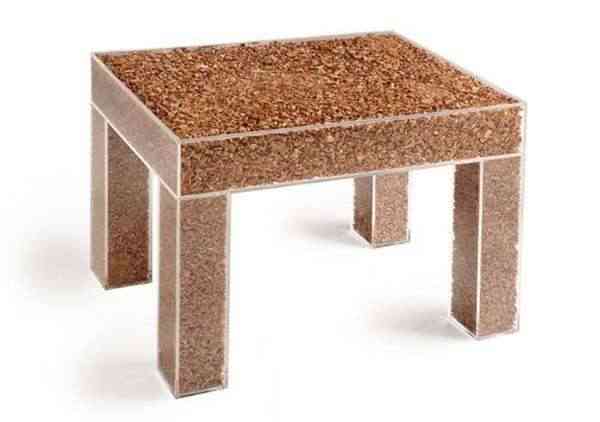 This piece has been built with pieces of wood, these have been the material used in the construction and design of Alma Table. The noble material is framed in an acrylic and transparent structure that gives an original elegance to the piece.
Rampazzo wants to affirm, with this piece of furniture, the nobility of nature and its materials in the most used forms. This type of table can be integrated into different decorations as a contemporary or rustic style.